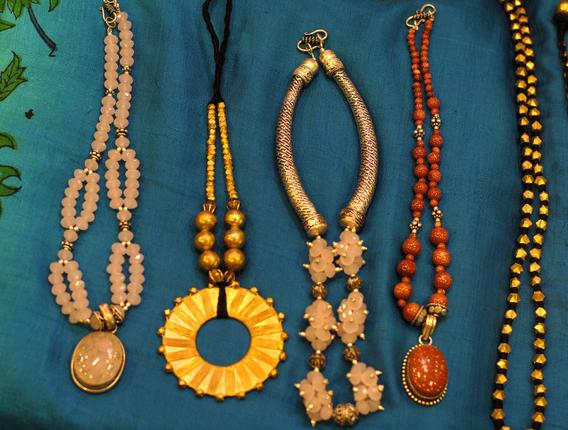 Metal Miracles: Dokra
Having travelled across the states of Madhya Pradesh, West Bengal, Orissa and Andhra Pradesh and having an inquisitive mind, it didn't take me long to discover the marvel of Dokra metal craft.
Dokra is one of the more popular jewelry crafts in India, with a glorious history. Going back 4000 years, this metal casting craft has its origins in the Dokra Tribe. Just after talking to a few artisans and patrons of this craft, I learnt that despite being plunged in a socio-economic crisis, this craft continues to be loved. I also found that the concerned artisans continue to channelize their superior craftsmanship in making tribal jewelry, figurines of plants and animals, and the Gods that they worship.
Originally a popular adornment of the tribe, the art form eventually gained a pitch amongst the elite class and today, it is available in the market to the masses. After traveling across these regions and mixing with the local people, I found that Dokra jewelry with folk motifs in the form of lockets and necklaces, earrings and hoops, anklets and bangles made of brass sync pretty well with ethnic ensembles.
Each piece of Dokra work is unique. It is a testimony to the skill of the craftsmen, which includes a seamless crafting of each item. Here is a neck piece I own. It depicts and eulogizes Lord Ganesha. This handicraft piece is an ideal accompaniment with the traditional Bengali Tant or Tussar Silk Sarees.
In my travels I have seen personalized items like idols, jewelry boxes, lamps, and wall hangings on sale, as they serve the purpose of gifting and also as memorabilia.
Categories: Street Accessories