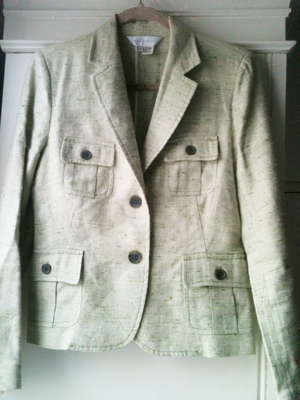 Safari Suit
Safari Suits means clothing created for cross-country expeditions. Due to its cool fabric, safari jackets were initially designed for military purposes in Britain woven out of the cotton drill and were to be used in warm climatic conditions.
Another use of Safari suit was during Safaris in jungles where its light green color was used as a camouflage which made the militants blend in with the natural surroundings. It was also the most common form of clothing among professionals working in both government and nongovernment organizations.
Origin and History
The safari suit was a gift by British Raj to India.
In India, Safari suit was seen as a big shift from the Gandhian Khadi to new modern western dress code. Safari Suits became popular amongst masses only after 1990 when Reliance Industries started producing Safari Suit clothing within India. Before that the access was limited to bureaucratic and political classes.
Another prime reason for the popularity of safari suits in India is its low cost and better usability. Few popular Indian personalities who flaunt the understated charm of the Safari suit include Industrialist Rahul Bajaj, Cricketer Sunil Gavaskar, and late Bollywood stars Rajesh Khanna and Vinod Khanna.
Apart from India, Safari suits became popular in United Arab Emirates, South East Asia, and Africa as well. Moreover, Safari suits were a common style during the Pop culture and were commonly seen in James Bond movies as well.
Style
The acceptance for safari suit had become so apparent that unofficially it was the official uniform for the urban educated professionals. As the popularity of safari suit increased, the bureaucratic uniform soon became a fashion statement during weddings, parties and other public occasions. Safari suit truly became the status symbol of the urban elite and professionals.
Safari suits were also known as Leisure suits due to their casual and comfortable design. Initially, safari jackets were made for military purposes, thus it carried rough and tough styles with patch pockets and open collars. The fabric used was also coarse and thick. The suit can be worn with or without a belt. One of the most common additions to the safari suit is a round hat.
The overall style has evolved over the last several years which has made this timeless piece of clothing even more appealing and in sync with today's trends. Finer fabrics are also used, which are in contrast to the coarser forms of materials used initially. These days women don the Safari jackets as well with skirts or jeans. Several designers have given the masculine Safari Jacket a touch of elegance in order for it to appeal to more feminine tastes.
Innovations
Safari suits have undergone many changes over a period of time, including the changes in the purpose for which it is worn. With the change in usability, finer cloth is used to make the Safari Jackets for example Linen, Khadi, and Cotton. Moreover, the collars have been modified to a large extent and are more 'shirt like' and smaller.
If a woman wishes to dress with an 'on the edge' appeal, then a Safari jacket can do complete justice to that. At the same time, a Safari jacket helps any man to bring about the manliness' in his style while giving a chic and understated style statement. The safari suit can be both with full sleeves and short sleeves. The colors are generally in lighter shades.
Making a Fashion Statement
For men, a nice tie in a contrasting color would add the X-factor which would look classy and trendy all at the same time.
For women who wish to wear the Safari Suit should opt for minimal accessories since the basic essence of the Safari suit exhibits simple elegance and understated style. A nice chunky watch or bracelet would add the perfect feminine touch to the overall style.
Weather Suitability
The traditional Safari Suits are best for hot and humid weather conditions since they are mostly made out of heat beating' fabrics such as Cotton, Linen or Khadi. However, due to fashion revamping the basic style of the Safari suit, one can now find them in warmer materials like Tweed or wool which make it perfect for colder climates as well.
Maintenance
For Safari Suits made out of Cotton or Linen, a machine wash would be best. However, for sturdier fabrics that require more care like Tweed or Wool, a dry clean method would be the best option.
Interesting Facts and Comparisons
Roger Moore wore safari in more than 3 James Bond movies: The Man with Golden Sun, Moonraker and Octopussy.
Natwar Singh, an Indian diplomat and ex-foreign minister, while returning from United Nation's summit with his colleagues from different ages, regions and backgrounds, noted that each one of them were wearing Safari suits.
Reference
Categories: Attires, Clothing Styles & Drapes