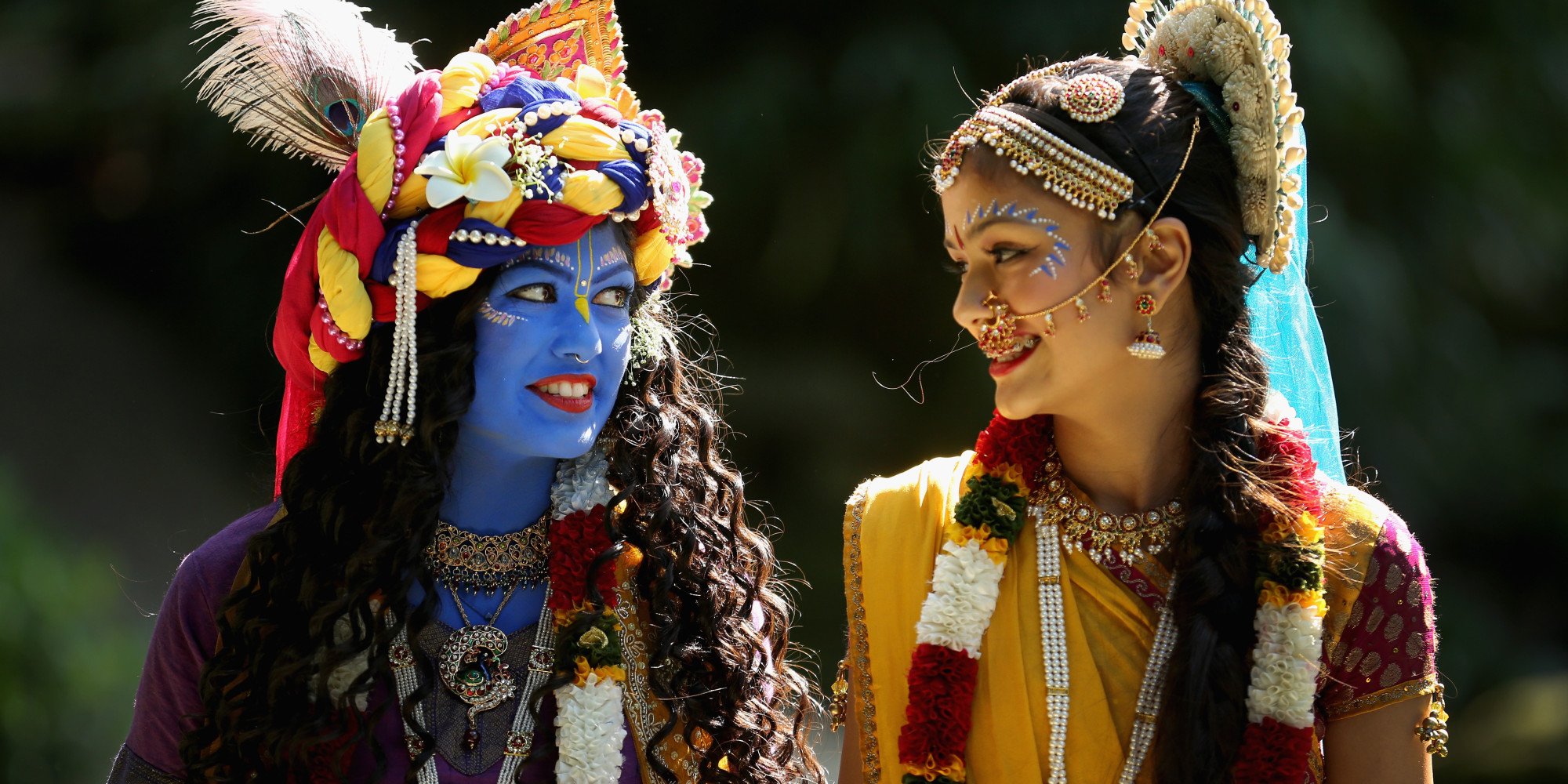 Ethnic Exotica for Janmashtami
One of the biggest religious festivals in the world, Janmashtami is celebrated as the birthday of the Hindu lord Krishna. Popularly known as Laddu Gopal or Kishan Kanhaiya, he is considered to be the most adorable, the most mischievous, a romantic lover and a compassionate friend. It is an important day for all Hindus, especially for Krishna devotees. As Murli Manohar was really fond of Maakhan (Butter), his followers pay him tribute every year on this day by organizing a traditional custom called Dahi Handi. In this ritual, a pot containing curd or butter or milk is broken by youngsters along with chanting, singing and dancing as a part of their celebration.
On this auspicious day, devotees perform Rasleela with utmost devotion to keep this tradition alive. Rasleela is one of the divine activities, which Sri Krishna played with his gopis on the banks of river Yamuna. Since Vrindavan is believed to be the birth place of Lord Krishna, the city offers one of the best Rasleela performances across the nation.
Furthermore, as this festival is hugely related to colors and lively rituals, all the people (especially young girls) ensure to embellish themselves in vibrant garbs. So, here we come up with some exquisite apparel which will beautifully blend with this vivacious festival.
Types of attire you can try this Janmashtami:
Lehenga cholis – It is one of the most stunning ethnic wears that is increasingly gaining popularity among women of all ages. What makes this outfit popular over other traditional dresses is the beautiful mix and match of colors and the wide range of attractive designs. Since this attire is a perfect amalgamation of diverse cultures of India, it is the best outfit to reflect the ethnicity associated with Janmashtami.
Salwar Kameez – The second attire which the ladies should flaunt on this occasion is Salwar Kameez. This outfit is available in various designs such as embroidery and attractive arts like worli and abstract. Moreover, with easy accessibility of these garments in different styles such as Anarkalis and Patiyalas, you will never go out of choice. You are certain to create an elegant impression with this attire.
Sarees –Being the most preferred attire for every Indian woman, sarees are the only outfit that makes women look elegant and feel comfortable at the same time. With the evolution of fashion taking place rapidly, sarees have also evolved with time and, as such, are now available in plethora of designs. So, why not try these out for the upcoming festival of Janmashtami? You are certain to look different yet ethnic.
Sherwanis – How can men be left behind during this special festival? Well, if you are looking for a traditional wear this Janmashtami, Sherwani is the ideal choice! Featuring different types of cuts and available in a variety of designs, it will help you to create a modish and suave look.
Kurta Payjama – This outfit is really easy to carry and does not require any additional embellishments to look good. A simple white kurta payjama works wonders and easily blends with this auspicious occasion.
Some Interesting Facts:
Lord Krishna has around 108 names.
You can find Lord Krishna's teachings in the Bhagvad Gita.
It is said that Lord Krishna was born on 19th July 3228 B.C.E.
Lord Krishna is considered the strongest embodiment of Lord Vishnu.
References:
Categories: Attires