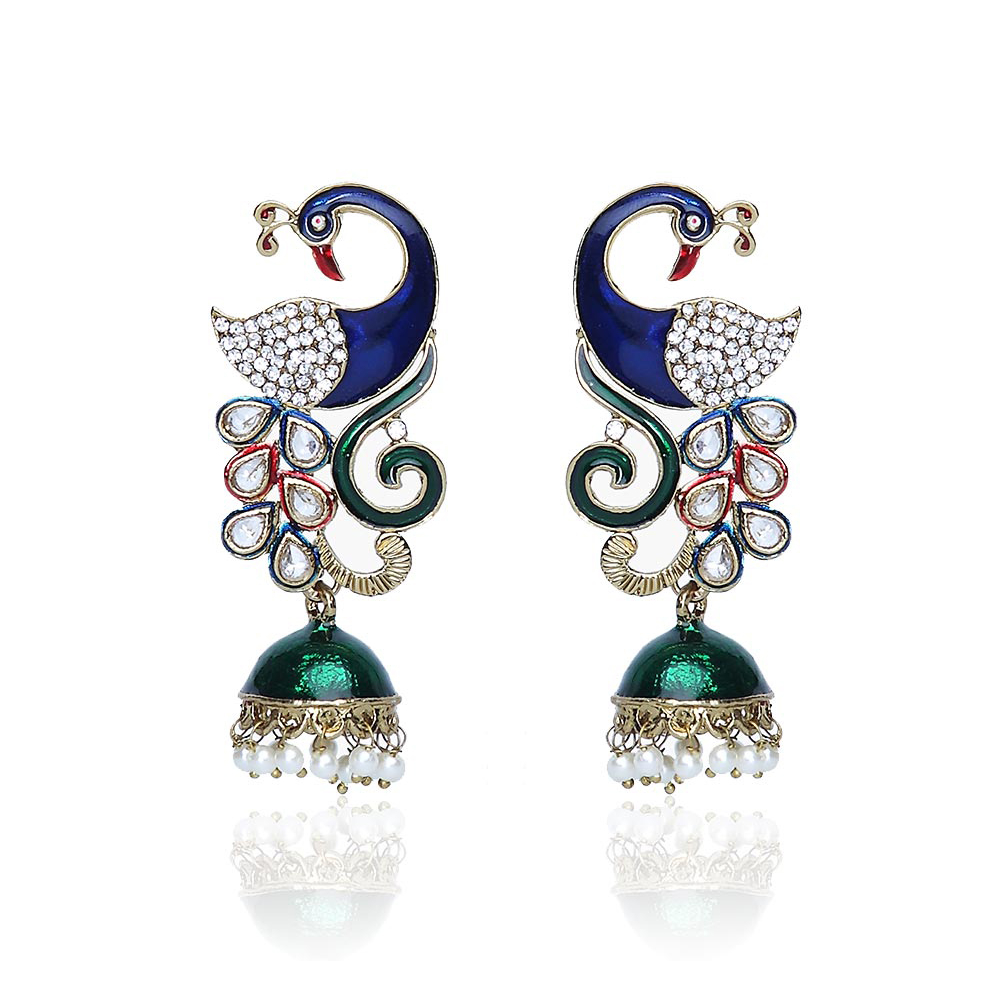 Exquisite Accessories to flaunt this Janmashtami
Janmashtami is celebrated to commemorate the birth of Lord Krishna. Though the festival of Janmashtami is celebrated across the nation, the aura in Vrindavan, this time of the year, is completely extraordinary. At midnight, people perform Janmashtami pooja with all rituals, customs and traditions. This is when bathing of the baby idol of Lord Krishna takes place and he is welcomed with ringing of bells and soothing mantras.
On this auspicious occasion, Dahi Handi and Rasleela are the two major customs that are performed with great enthusiasm. All the Hindus and mainly Krishna devotees' sing and dance on traditional songs. This pious festival is celebrated in every home by bringing in an idol of Krishnaji that is worshipped by the entire family.
Additionally, pre-shopping of apparels and accessories is also considered as a major part of this festival due to its connection with colors and embellishments. Choosing the right jewellery for your outfit is not an easy task as it needs to beautifully blend with your overall appearance. So to help you with that, these are some exquisite accessories which you can embellish with your stunning and gorgeous ethnic attires.
Types of accessories you should opt for this Jnamashtami
Necklaces: Keeping pace with the traditional aura, some ethnic forms of jewelries such as Polki and Kundan jewellery sets are ideal for this occasion. Additionally, they beautifully enhance your overall appearance and help make you look elegant and poise.
Earrings: When it comes to earrings, the first thing that strikes our mind is a pair of beautiful jhumkas. One can opt for small elegant jhumkas or large attractive ones that will perfectly blend with every kind of ethnic wear. So, dazzle up on this festive occasion by wearing a pair of wonderful Jhumkas.
Maang Tika: If you feel that something is missing on your face, then you should definitely add a maang tika which will help you create an extraordinary look. Also, with the availability of different styles in this genre like jhumar or passa, one-tier matha pattis and borlas, you will never go out of choice. Start exploring style using Maang Tikas this Janmashtami.
Bangles:  From its clinking sound to its attractive colours, bangles are an added accessory to complete any traditional look. They are available in different materials such as metal, glass and ceramic. With a plethora of choice, it will be easy for you to choose that perfect set of bangles which will blend with your outfit perfectly.
Some Interesting Facts:
Janmashtami is treated as a National holiday in Bangladesh.
In South India, people celebrate Janmashtami by making small footprints of flour that symbolizes his childhood, when he used to steal butter.
Janmashtami is popular in USA too and is celebrate with a lot of enthusiasm.
Janmashtami is celebrated in Nepal too, where the Hindu devotees pray at the temples.
References:
Categories: Costume Accessories