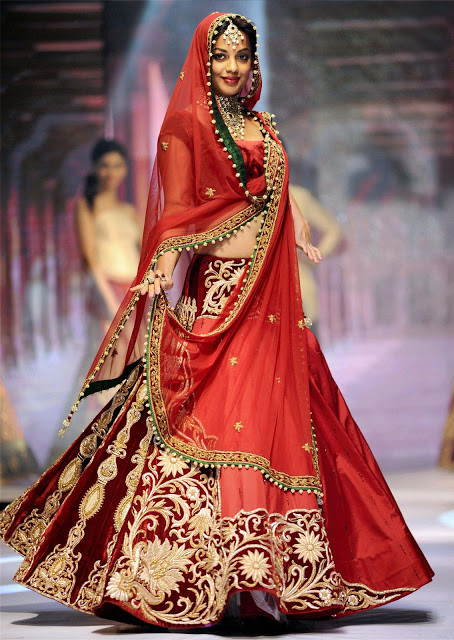 Bridal Accessories for this Wedding Season
Introduction
Bridal accessories are indispensable to a wedding trousseau. While key-pieces remain the same, designs and styles keep evolving year after year. Every season brings in a new set of collections by leading designers who keep incorporating novel designs. As accessories can make or break your look, it is imperative that a modern bride be aware of the latest trends. Here, we talk about the latest designs in bridal ornaments, footwear and other important accessories.
Most common bridal accessories
Bridal accessories are different across various religions and regions. For instance, a Mangalsutra is mostly worn by Hindu brides. Alternatively, Muslim brides wear a jhoomar as a hairpiece. Tamil brides adorn themselves with thalli, while Christian brides wear a ring. Solah shringar, which includes the bridal attire, her hairdo and a plethora of other accessories, is integral to a Hindu bride. On the other hand, muslim brides prefer to wear a sharara on their big day. Additionally, there are other accessories that are common to most religions and regions. Bangles, ear-rings, nose-rings, gajras, rings, anklets, kamarbandhs are also worn by most Indian brides. Hence, we shall pay special emphasis to these accessories and discuss them in detail.
1. Necklace:  Usually, a neckpiece is a chunky ornament that comes with exquisite detailing. Alternatively, it is also going in for a role-reversal as most brides are opting for wearing a neckpiece as a maang-tikka or a headpiece. No longer is it going to be just a piece of metal lying around your neck.
2. Ear-rings:  Ear-rings are essential to define a look. Brides usually wear heavy and highly ornate ear-rings to complement their heavy outfits. Since ear cuffs are in vogue, brides can also experiment with this trend and wear ear-rings with extended ear cuffs. As such, danglers with ear cuffs have become a must-have this season.
3. Nose-ring: Wearing a huge nath in gold is the latest trend among Indian brides. A big nose-ring can help a small face appear bigger. Similarly, a small nath can help a big nose look smaller and shapelier. It really is the perfect ornament that would look good on any face, irrespective of its shape or size.
4. Gajra:  A gajra, made of jasmine flowers, is a favourite among Indian brides. This season, South Indian gajras have become hugely popular. Unlike regular gajras, these ones consist of Priyadarsha and Karunta flowers along with the regular mogra ones.
5. Ring: Chunky and flamboyant wedding rings are the flavour of the season. Brides will be flaunting oversized rings on their delicate fingers as they participate in their wedding ceremonies.
6. Anklets: Brides generally prefer heavy Kundan anklets with attached toe-rings. This season, brides are also opting for wearing anklets with funky and innovative designs. This can also be attributed to the trend of multi-coloured anklets.
7. Kamarbandh: Kundan, diamond and gold are popular options while choosing a kamarbandh. As popular as they are, it's important for brides to be careful with their choice kamarbandh.  Brides with a slim waist should opt for heavy and thick kamarbandh while those with a chunkier waist should opt for a light and delicate kamarbandh.
8. Footwear: Brides usually choose to opt for decorative footwear with some heel. Heels with rhinestones have become one of the most preferred choices of a bride these days. Kundan work has also taken a center stage vis-a-vis new footwear collections. While heels do look good and are essential to a bride's trousseau, it is vital to give equal importance to comfort as well, keeping in mind that Indian weddings are long and tiring. This is why it is advisable to opt for kitten heels or wedges as they give a classy look without giving you pesky bunions and corns.
Although it is important to be yourself and wear what you want, keeping up with the latest fashion trends, while choosing your bridal accessories, will help you exude elegance and poise on your special day.
References
Categories: Attires