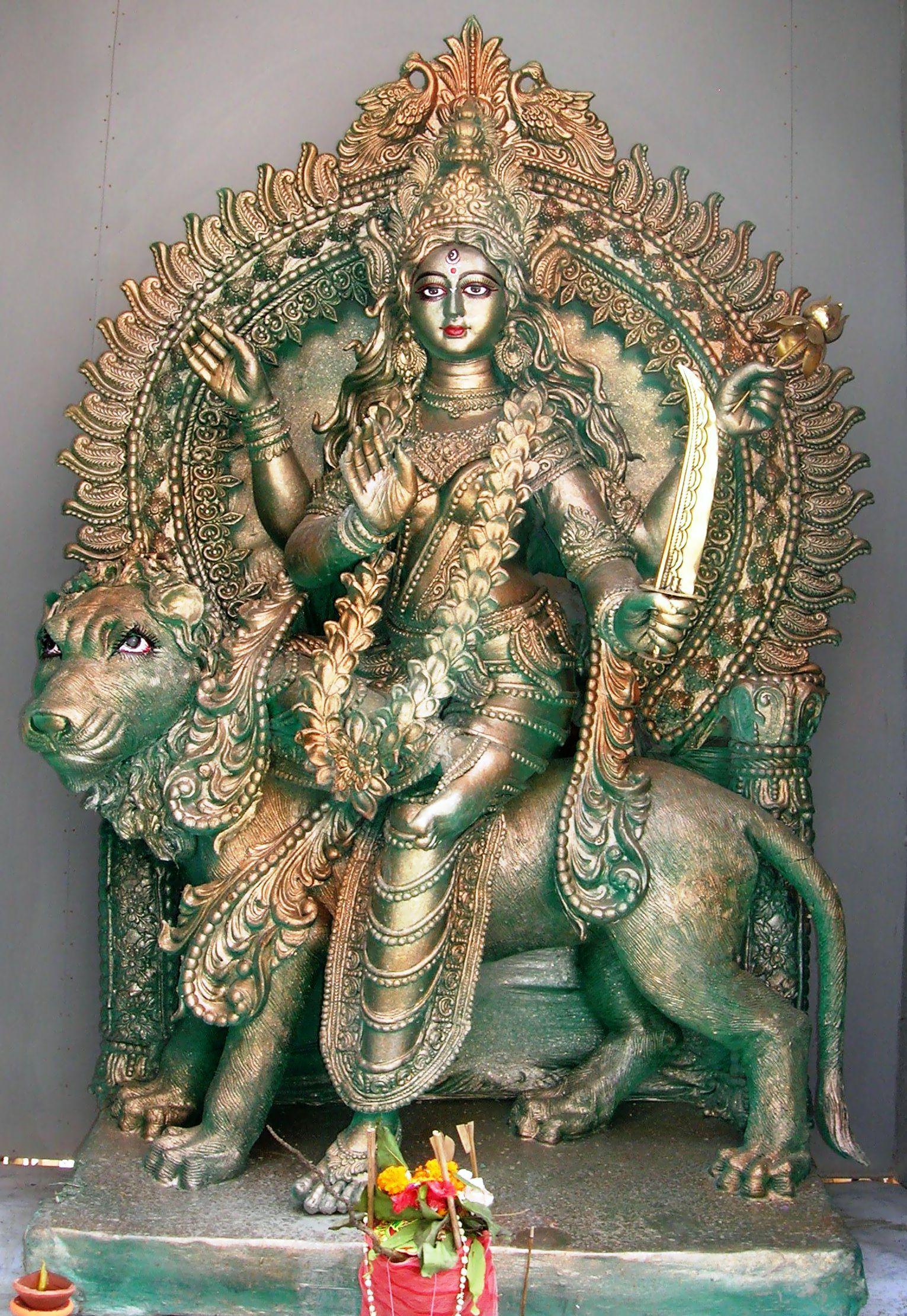 Navratri Day 1 | Welcome Maa Shailputri
Navratri is a festival dedicated to worship the Hindu Goddess Durga. In Sanskrit, the word 'nava' means nine and 'ratri' means nights i.e. 'nine nights'. Each of these nine days of Navratri is dedicated to a particular Goddess who is worshiped on that day. The first form of Maa Durga is Shailputri, who was born to the King of Mountains. In Sanskrit, Shail means the mountain and 'putri' means daughter. Goddess Shailputri is an absolute form of Mother Nature and is also referred to as Goddess Parvati, the companion of Lord Shiva and mother of Lord Ganesha and Kartikeya.
Origin and History
As per the Mythology, it is said that Shailputri in her earlier birth was the daughter born to, Daksh Prajapati. She was named as 'Sati' and was married to Lord Shiva. In a sacrificial ceremony planned by Daksh Prajapati, he offended Lord Shiva as he was not in favor of this marriage. In this unendurable situation, Sati sacrificed her body and jumped into a yogic fire.
In her next birth she incarnated as Goddess Parvati, the daughter of Parvatraj Himalaya. Like her previous birth in this life also, she got married to Lord Shiva. Among all the nine forms of Goddess Durga, she has been referred to as Shailputri or Himavati. Hence, on the first day of Navratra, she is worshiped with great devotion and zeal.
Customs and Rituals
Before the festival of Navratri, people clean their houses and even get them white-washed. This festival starts off with placing images of Goddess Durga at homes, temples and pandals. Devotees shower their prayers towards the Goddess in forms of bhajans and mantras. Also, they offer her fruits and flowers. Since all the nine days are dedicated to different incarnations of Maa Durga, the rituals vary each day.
The Ritual: The ritual starts with the Ghatasthapana where Goddess Shailputri is worshiped with flowers, rice, roli and sandalwood. Also, a Kalash is filled with 7 kinds of soil (Saptmritika), clay, nut and five kinds of coins. Below this Kalash, 7 kinds of grains and barley seeds are sown, that are harvested on the tenth day. These crops are then offered to all gods and goddesses.
The Mantra: While worshiping Goddess Shailputri, devotees chant "Om Devi Shailputryai Swaha" for 108 times.
Also, they recite
Vande Vanchhit Laabhaay, Chandrardhkritshekharaam |
Vrisharudham Shooldharaam Shailputriim Yashaswinim ||
Meaning: "I worship Goddess Shailputri to fulfill my wishes, who is adorned with half moon on her head, rides on a bull, carry a trident and is illustrious."
Bhog (Offerings): On this day, fast is observed and pure Ghee is offered on the foot of Goddess Shailputri. It is believed that by offering this bhog, the devotees are blessed with a disease free life.
Attire: On this day, Goddess Shailputri is embellished in a 'red' saree, and the color which is regarded auspicious to wear for devotees is also 'red'.
Ideal Outfits and Accessories For This Particular Day
Apart from following the rituals and customs, people are also eager to embellish themselves in exquisite outfits and stunning ornaments. As red is considered as an auspicious color for devotees on this day, let's have a look on a wide variety of sarees, salwar suits, jewelry available in this color.
Sarees: As this outfit is preferred by most of the India women, it will be an ideal attire to opt for the first day of Navaratri. Exquisite red sarees in various attractive designs would make anyone fall head over heels. A combination of striking statement blouse in contrast color will beautifully enhance the overall appearance of the saree.
Churidar Kameez: Mix and match of colors always prove to be unique and make anyone look extraordinary. A red Churidaar Kameez engraved with intricate embroideries and combined with a green color dupatta will certainly create a distinctive aura. With a wide variety of Churidaar Kameez available in the market, one can never go out of options.
Potli Bags: One style that is picking among women is the trend of carrying Potli Bags with all the traditional attires. No accessory could be better to complement a stunning red outfit than a Potli Bag. Pick one of these bags in blue, green, sea green colors to accentuate the overall look.
Indo-western Outfits: These outfits are suitable for women and men of all ages. For men, a matt finished red Kurta Payjama combined with an exquisite Nehru Jacket in blue color are enough to create a suave look. With lot of options available, ladies are certainly on the winning side. They can select Kurtis in floral prints with red backdrop or opt for beautiful mandarin collar tunics in red to keep up the festive mood.
Interesting Facts
In the form of Shailputri, Goddess Durga is worshiped as a girl child i.e. the first phase of womanhood.
Among the Nine forms of Maa Durga, the importance and powers of Goddess Shailputri is considered to be unlimited.
Parvati and Himavati are other names of Goddess Shailputri.
References
Categories: Festivals