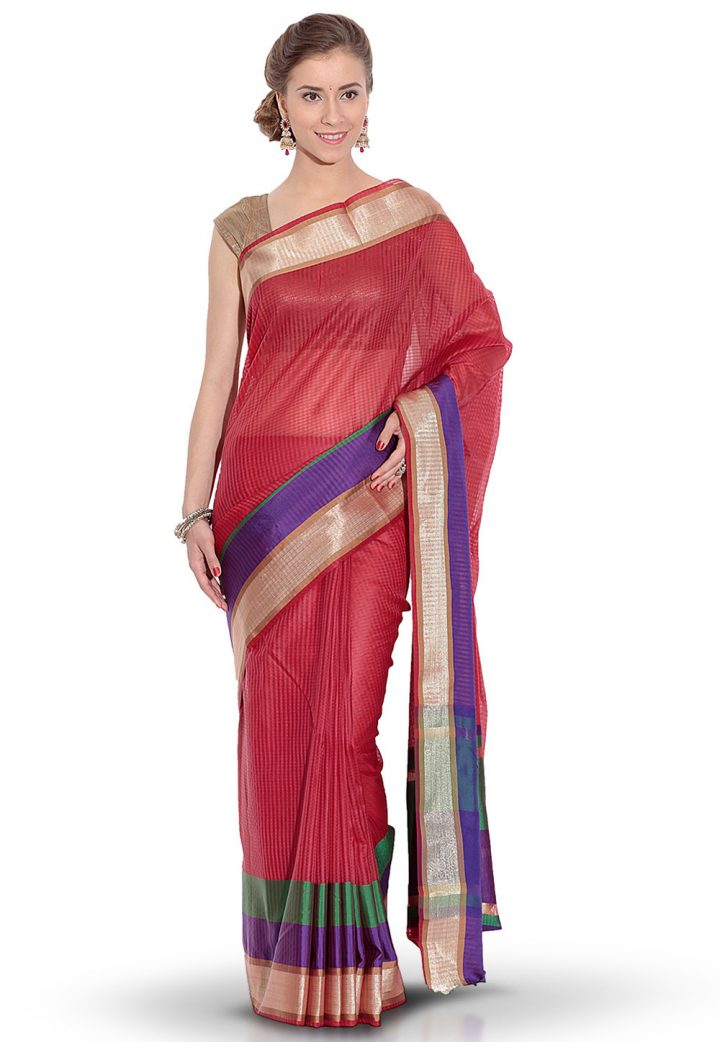 Kota Tissue
Kota Tissue is a type of fabric originating from Kota, in the northern region of Rajasthan. The luster and elegance of this fabric makes it a great choice for a saree or an accessory like scarf.
Origin and History
The history of this exquisite craft dates back to the 18th century when Maharana Bhim Singh brought some weavers from the Deccan and encouraged this craft to blossom under his royal benefaction. The actual origin of Kota doria sarees was Mysore, Karnataka. The weavers from Mysore were brought to a small town called Khaitoon in Rajasthan by Rao Kishore Singh who was a General in the Mughal army and an avid supporter of this craft.
Sources of Inspiration
Royal patronage and the opulent life style of the Maharajas have played a vital role in encouraging this craft, which till date is strong in its popularity and significance. The raw material for this fabric comes chiefly from Bangalore. And the additional adornments like zari come from Surat.
Varieties
Several experiments have been done with designs and patterns over the years which make the Kota tissue a versatile fabric. Floral motifs, landscape designs, or just sparkly embellishments are extensively used in Kota tissue sarees.
Present Day Scenario
Tissue as a material is light and easy to carry. The sheer fabric is popular among women as it looks fashionable. Many fashion designers have adapted this style in their modern, yet vintage creations. Indian designers like Manish Malhotra to Ritu Beri, have showcased Kota's rich tissue sarees in their vast array of their designs.
Innovations
Over the last few years, there have been several innovations in the way the tissue material has been made. The power loom has been gaining prominence in the world of arts and crafts and it has found its ground with Kota's tissue textile weavers as well. The weavers have also imbibed China silk along with the regular silk which helps give the saree the required rigidity and a better finish.
Suitability
What makes this saree wearable throughout the year is the lightweight feel embodied in the material. Silk sarees are usually heavy and can be exhausting; however, the tissue sarees from Kota are not as heavy and easier to manage.
Maintenance
Since the material is delicate, dry clean or mild hand wash is recommended to maintain the quality of this material.
References
Categories: Textiles