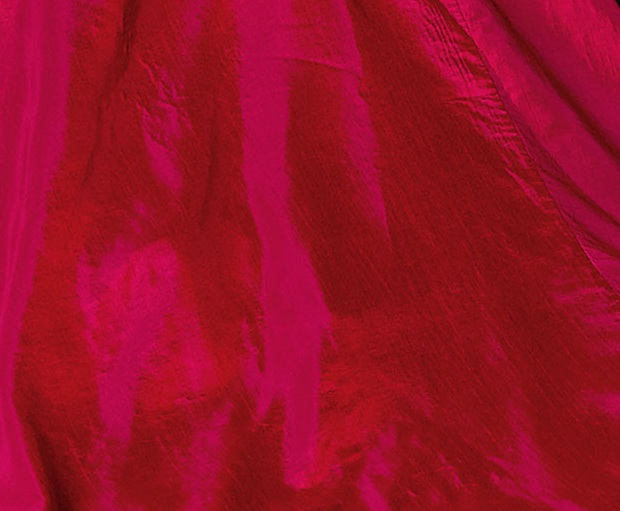 Art Silk Fabric
Art silk is short for artificial silk. It is manufactured by a synthetic fiber like Rayon that very much resembles the silk fiber; however, costs a lot less on the front of manufacture and production. Ethnic attires like Art Silk Sarees, Salwar Kameeez, and Lehengas are made with art silk to keep the cost economical.
Origin
The very first traces of art silk were established in the year 1931 by a person who has very less to do with the textile or fabric industry. It is a believed that Henry Ford hired two chemists to produce silk from the fibers of soybean.
Even though the material from which art silk was then made was natural, the process to manufacture silk was not natural. Another milestone that was achieved in the history of art silk was that in the year 1930 the United States developed nylon and used it as a substitute for Japanese silk that they ditched during World War II. The silk is also invariably known as viscose or rayon; however, those are just varieties. Those names do not give a definition of artificial silk in totality.
Present Day Scenario and Innovations
The umbrella of silk is large enough to contain as many varieties as innovation can produce. The plus point is that each variety of silk that is produced has a specific usage and its properties are well distinguished from other types. Azlon, for example, is used for manufacturing felt hats and overcoats.
Nylon, though a bit different, is widely believed to be a form of artificial silk. Its properties are, however, far more improvised over that of either rayon or silk. To establish a point is that fact that Nylon took absolutely no time in becoming a prominent industrial fiber. The fiber was useful enough to replace silk altogether on certain forefronts and eliminate its usage in certain applications.
Global Appeal
During these days, art silk or imitation silk is a popular demand of fabric mostly because of its easy availability and innumerable usage. Not only is the fabric used as the base material of clothes and fabrics, it is also used in manufacturing things like parachutes, umbrellas etc. Three main constituents that are used in the manufacture of artificial silk today include rayon, mercerized cotton, and polyester.
Though most of the times, art silk and pure silk have the same look; at times it is possible to make out the difference. The close similarity in terms of looks that the two types of silk bear can be a bane or a boon. The unwary consumer can be easily sold the sub-standard type very easily. And that calls for a lot of caution. A user needs to test the silk that he wished to buy, for its properties or to simply buy his silk from a brand. Though art silk has its own place in the fashion world, the prestige of pure silk has been etched time and again in the history of fashion and textiles.
References
Categories: Textiles