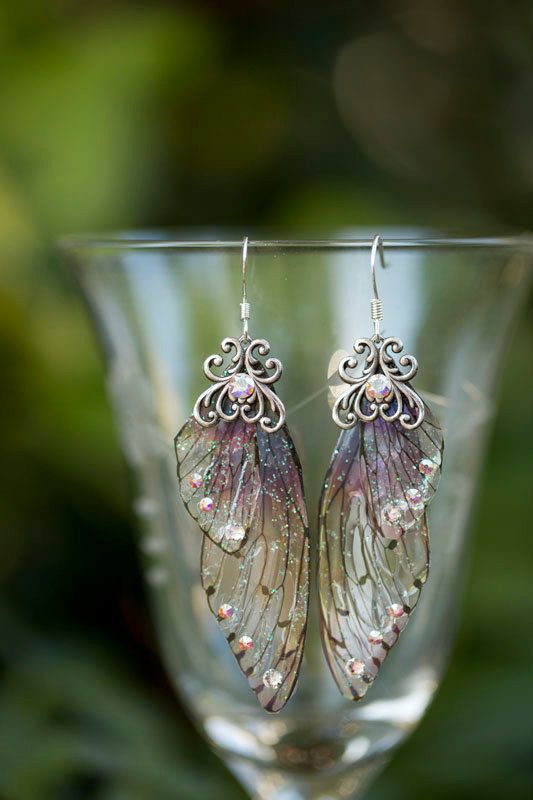 Ear Pieces
From the clichéd associations with the casket of Indian jewelry, Indian earrings have transitioned with the tune of the times. Drop the word into an accessory junkie's ear and all that comes to mind would be treasured pieces from your mother's jewel case, to your own accessory trunk, brimming with the hue and glaze of Indian and global influences. For every accessory aficionado, earrings are undoubtedly an endless cult in themselves. Catching a whiff of the classics, and runway trendsetters, we're highlighting a palette of four Indian earrings straight from the treasures of the Indian vault.
Jhumka
Trickling down to a row of silver or golden droplets, Jhumkas have eternal favorites for an ornate, traditional get-up, when it comes to festive or occasion dressing. From multi-layered styles, to crystal, pearl and Meenakari, Jhumkas are popular down south as well. What with the simpler versions, most often the oxidized metal incarnations being a hit with the contemporary attire of Khadi Kurta and denim combo, Jhumkas top our charts this time around.
Studded Ear Piece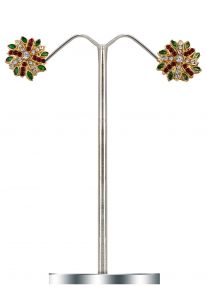 Studs can be tuned to a minimalist look, as well as a loud, edgy statement. A new found favorite in the last decade, the stud or baali has seen itself being reinvented and clubbed in multitudinous styles on the ramp, including the recent India International Jewelry Week. From vintage to classic, glam and casual,  there's a studded pair for every occasion, from your laid-back look to a loud, bold statement.
Danglers
From gold hoops which spell out as the classic pick for a casual stopover, to stone, pearl or gem-studded designs which evoke glamor for your cocktail stint, slip into a pair of danglers when you want to strike a balance between glamor and subtlety. A cropped hairdo or a tied-up hairstyle go best with a pair of danglers. Danglers in traditional designs like Kundan, Polki continue being a favorite when it comes to bridal jewelry.
Chandelier
If playing drama with your accessories is what your style fancies, chandelier earrings are a great accessory indulgence. Chandeliers in metallic, or crystal designs perfect for a formal stint, and if you have a desk-to-dinner look on your mind for the day, chandeliers are an eternal favorite.
Categories: Ethnic Alley, Street De Jewels