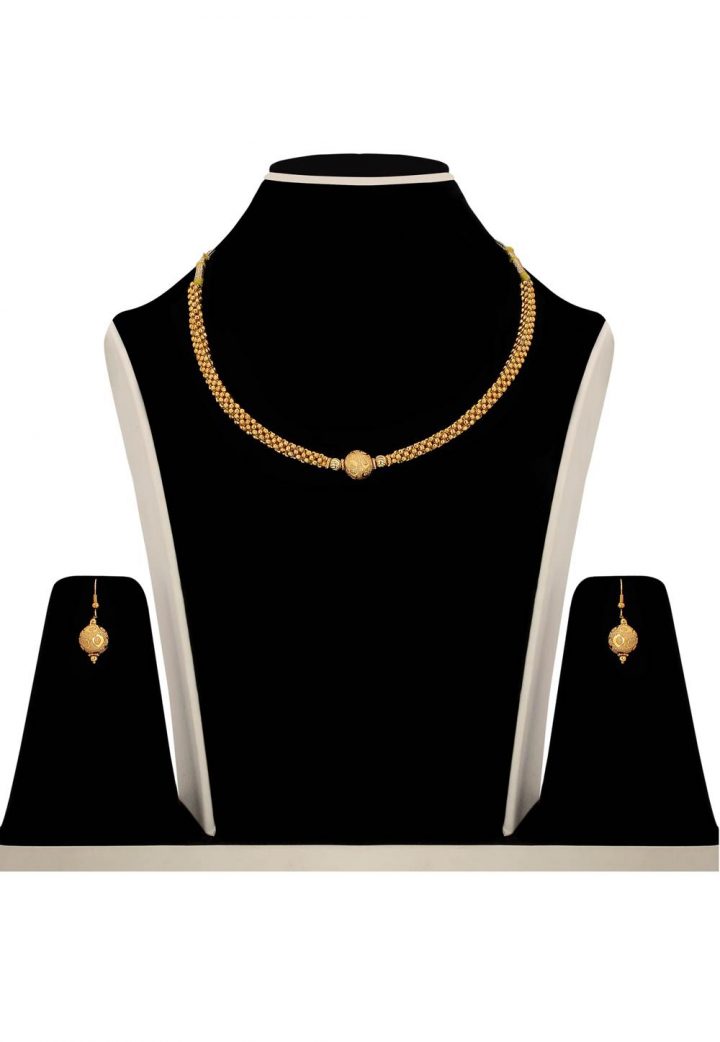 Beadwork
The art of attaching beads to one another by stringing them with a sewing needle or beading needle and thread or thin wire or sewing them to cloth. Beadwork technique is divided into the loom and off-loom weaving, stringing, bead embroidery, bead crochet, and bead knitting. Beads have also been used for religious purposes, as good luck talismans, and as curative agents. Pearls, beads, crystals, hand-woven designs, colored stones, and shiny threads are some of the popular ways of doing embroidery on a piece of cloth. Unlike threads, beads dominate the look of a dress because they stand out and overshadow the cloth.
Origin and history
Beadwork embroidery was practiced long before the major Ice Age, with beads fashioned from seeds, egg shell, and sea shells. Their history goes back to 5000 years when the tombs in Iraq displayed beadwork construction created from thousands of tiny beads. Archaeologists have unearthed human skeletons that had been buried with elaborately beaded headdresses. While Europe revealed scraps of wool and linen beautified by a crude bone needle, it was also discovered that Egyptians wore richly embroidered clothes.
Pearls were used to decorate curtains, table clothes, napkins and many other home furnishings. Bead embroidery adorned the attires of many kings as it was mostly used in ornamental wear. Small beads were introduced and special needles to stitch these fine beads into the clothes were also introduced. Though there are a variety of stitches practiced in the field of embroidery, there are only certain stitches that are most compatible to use while doing bead embroidery work on clothes. Some of these compatible stitches are herringbone stitch, back stitch, chain stitch, cross stitch, single stitch, and crouching stitch.
Styles & Variety
In the Middle Ages beads were used to embellish purses, fancy boxes and small pictures apart from clothes. Spangles, beads, studs, sequins and other glittery bits of metal have richly decorated clothing for royalty, nobles, and wealthy people.For festive occasions, they adorned themselves in clothes embroidered with pearls, rhinestones and other trimmings for the champagne shine. To this day, sarees, lehenga cholis and salwar kameez with beadwork embroidery are preferred for special occasions which are paired with bags, footwear, and jewelry.
Bags: Beaded bags have been popular for centuries. From the mid 19th Century, the beaded bags were made with very small and fine beads, using up to 1000 beads. This intricate work gave the bag a tapestry look. By early 20th Century, beaded bags became extremely fashionable with ornate frames made of solid gold, sterling silver, nickel, ivory, etc. along with engraving, engrossed and embellished with stones. 
Footwear: Although in ancient India, people did not wear footwear on an everyday basis, they adorned their feet in beaded shoes for ceremonies. It evolved from beaded slippers to strappy sandals to beaded juttis. 
Jewelry: Initially beaded jewelry was hand-crafted with items like clay, glass, porcelain, bones, gemstones, metals, ivory, shells, paper and wood. Wearing beaded jewelry in ancient times was a status symbol. Only wealthy and powerful men and women wore them, but gradually it caught on to the people. Now beaded jewelry is still very much in demand whether it is in junk jewelry or heavy gold.
Technique
There are three styles of doing basic bead embroidery which depends upon the texture of the fabric underneath. The first method involves the individual stitch of beads onto the cloth which is highly time-consuming. The second method requires a few beads inserted into a fine needle and then directly stitched together. The third method comprises the couching stitch wherein beads are placed in a line on the fabric directly and then bound together by the crouching stitch. This in Europe is known as Tambour or Luneville and is commonly used to bead Haute Couture garments. In India, this work is called Zari or Moochi Aari and is used on garments and home furnishings. A trademark of Tambour is that the beads are attached to the underside of the fabric and the chain is formed on the top side. Whereas in Zari, the beads are attached to the top side of the fabric where the chain stitch is formed.
Present Day Scenario
Bead Work embroidery is globally popular today because it has evolved over the years. Though the concept is same, the methods are different due to the introduction of machines and fine needles that have made bead work easy for all craftsmen. Although, hand embroidery is still an essential part of Indian culture which makes Indian fabrics so exquisite, beadwork is also a creative hobby.
Global Influence
Earlier bead work was an important part of the monarchical wear and had influenced millions to follow and also inspired UK to get bead work on all their home furnishings. Even though fashion has always played an integral part in our lives, for the past decade, international designers like Karl Lagerfeld and Marchesa have displayed a collection of beadwork designs. These Indo-Western attires have helped other create trends of their own. Indian designers were not far behind and now dominate these crafts to the top.
References
Categories: Motifs & Embroideries