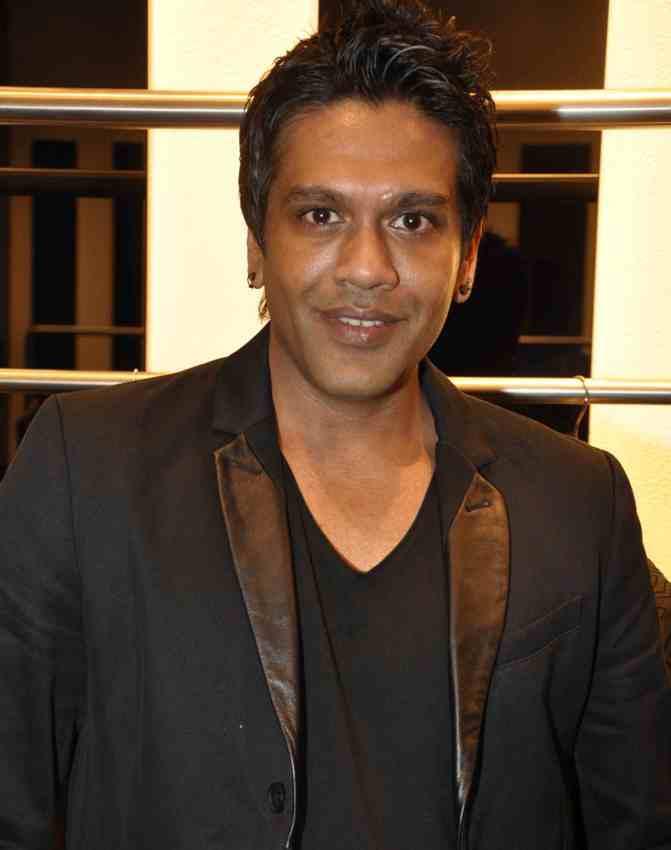 Rocky S
Rocky S is one of the leading designers in the Indian fashion industry, well known for his distinctive sense of styling for both men and women. Putting himself through an endless process of creativity, Rocky S has accentuated sensuality as his signature style.
Rocky S was also the foremost designer to design for both celebrities and the ordinary man. Possessing an artistic mind and a creative bend, he moved against the set norms and created a niche for himself. By exploring new possibilities, and combining the rich Indian textiles and embroideries with the modern silhouettes, this creatively gifted designer renewed the way the world of fashion operated in our country. He has played a pivotal role in the revival of Indian clothing industry. Being a successful designer and retailer, and creating his own place with his brand 'Rocky S', the designer has moved up the ladder, establishing himself as the first Indian designer to launch his own fragrance. His fragrances by the names of Rocky S Noir Femme and Rocky S Noir Pour Hommes have been launched by Arjun Rampal at Aurus Lounge.
Childhood and Career
Having studied commerce in his college days, his mind was always occupied with clothing. He was much sought after, with people consulting him on what to wear since his sense of dressing was impeccable. Encouraged by his peers, Rocky decided to get into the field of fashion designing. His father was a chartered accountant, the elder brother was into the construction business, and the other brother also was into accountancy.
Belonging to a family of working professionals, his idea of being a fashion designer was never taken seriously. Having faced a lot of opposition from his family, Rocky S finally had his way. He took up a designing course at the J.D Institute for fashion designing. He was already blessed with an inventive mind and had unusual ideas for clothing; only thing required was to brush up his skills.
His first job at Roopam was the turning point of his career. The three years of association with Roopam gave him the much-needed experience and confidence in his designing skills. Akshay Kumar was the first celebrity he designed for in Bollywood. This was one break, and the whole journey started to unfold for him. His designs and styling were much sought after and producers lined up to sign him up for their ventures.
Being constantly in demand for Bollywood projects, Rocky S quit his job at Roopam to take up designing for Bollywood full time, be it for film projects or an actor's personal wardrobe. He then progressed to set up his own fashion boutique by the name of 'Rocky S' at Juhu, which showcases both his men & women collection. Matching the design sensibilities of the brand, his boutique has a modern feel to it where the collection is displayed. The'Rocky S' store caters to a varied clientele by presenting both traditional Indian wear and western formals for both men & women. His fashion shows have all been a mega success, displaying his signature style of young and vibrant clothing range. Rocky S further expanded the wings of his label by participating in IGEDO fair in Dusseldorf-Germany.
The Making
The client list of the brand 'Rocky S' includes celebrities such as Katrina Kaif, Bipasha Basu, John Abrahim, Shilpa Shetty, Sushmita Sen. Akshay Kumar was the first ever Bollywood actor that he designed for. His work kept getting more famous on account of his novel ideas and great workmanship in traditional Indian wear. He also set up a small manufacturing unit to cater to his client's orders. Then he further went on to take up personal designing for actors like Raveena Tandon, Shilpa Shetty, Rekha, Manisha Koirala, Sridevi and Hrithik Roshan. Films have a huge impact on the minds and greatly influence the dressing style of people, and having such a huge presence in Bollywood made Rocky S a household name.
The combination of Indian ethnicity and modern fabrication being done in bridal couture is a Rocky .S inspiration, which is creating a buzz. The use of subtler, more natural colors such as dull silver and metallic adds an edge of sophistication to a bride or groom's appearance.
The use of ornate belts to highlight the waist adds more spice to a traditional sarees. The accessories can change the look of an outfit, so Rocky stresses on the significance of choosing the right ones to compliment it.
Rocky.S is recognized for his manipulation of drapes and knots, fashioning flawless designs that integrate intricate details all superbly blended together in the clever use of embroidery. In one of his collections, he has fused traditional embellishments with interesting chain details, lace, a mix of older and more contemporary embroidery and pretty colors without appearing loud.
Rocky. S confesses that his designs are not big on the bling factor, which many designers apply to their collection to emphasize ethnic creations. The use of garish colors or heavy embroideries is something that he avoids and instead promotes his couture with a mix of traditional and bright color palette, which exudes sexiness and confidence in an understated manner.
Making a Style Statement
The designer sells his clothes under the label of his own name, 'Rocky S'. His label is very well identified for excellent construction, detailing and finish, as well as bringing out the traditional look and feel of rich Indian fabrics. He is also especially famous for detailing by the means of ethnic hand embroidery on bridal wear garments.
Not only does he design for movies, but has also expanded his label into bridal couture, club wear, home furnishings and accessories like handbags, besides launching his own fragrances.
Rocky S has also collaborated with the design house 'Sepia' and launched a reasonably priced collection of fashionable, yet conservative styling for the modern working woman. He plans to undertake the international forum and be internationally renowned as a trendsetter.
Categories: Fashion Cults, Fashion Designers