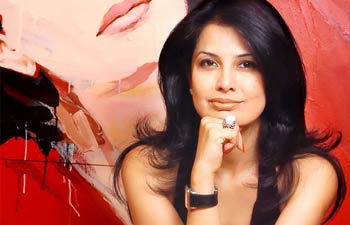 Ritu Beri
Ritu Beri is a fashion designer based in the capital of India, Delhi. Due to her immense talent and hard-work, she went on to become the foremost Asian designer to lead the French fashion brand, Jean-Louis Scherrer.
She started out with her own label in the year 1990, where India was still waking up to high-fashion. To hone her skills in embroideries, Ritu Beri went to France and trained under embroidery maestro Francois Lesage, and went on to become the first Indian fashion designer to showcase her collection in Paris. Her collection had a strong impression of the rich Indian culture and gave the French market the first glimpse into the mystics of Indian garments and embellishments.
From there on, her journey began to showcase her work all over the world.
Recognized by the French for her excellence in garment construction, she received the prestigious French honor, Chevaliere des art et des Lettres award.
Her list of illustrious clients include-Former US President Mr. Bill Clinton, Hollywood actors like Nicole Kidman, Ivana Trump, famous Parisian Socialites, to the Prima Donna of Indian Movies, Supermodels, and many others.
The label of Ritu Beri is widespread all across the world, with her luxury retail outlets established in many countries.
Childhood and Career
Ritu Beri's father, Balbir Singh Beri was an assistant at IMA, Dehradun and her mother an entrepreneur. The younger brother Navin works with her. In the year 2004, she married the exporter Bobby Chadha.
After graduating in Economics honors from Lady Shri Ram College, she joined National Institute of Fashion Technology. Hers was the first batch graduating from NIFT, with only 25 students. For her interview at NIFT, she hand-knitted a sweater and wore it for the interview to show how it would look. That had her selected for the very first batch at the prestigious design institute.
The Making
Ritu Beri's label was launched in India in the year 1990, progressing to show her collection on the ramp, in Paris in the year 1998. She was the first Indian to feature in the Promostyl magazine, which forecasts fashion trends. The Time magazine named her among the people to watch out for in international business. Beri is an honorary patron at a charity, Savera Association, which is involved with improving the lives of Indian women.
Ritu Beri has authored the book, 101 Ways to Look Good. She also wrote the Most Expensive Indian Book on Fashion, Firefly – A Fairytale, priced at a whopping 1 lakh rupees, and in a Limited edition, only 100 copies to be sold across India. The book features topics like architecture, history, women and their beauty, also talking about the designer's experience in world fashion capital, Paris. Her distinguished Indian customers are Madhuri Dixit, Parmeshwar Godrej Shobha De, Rani Mukherji, and Preity Zinta.
In 2012, the designer showcased her ethnic collection at Mumbai fashion week. Her retail stores are located in Delhi, France & Germany.
Ritu Beri has also ventured into kid's clothing by the name of Baby Beri.
Achievements
In a countrywide poll, Ritu beri was chosen to be the MOST POPULAR DESIGNER.
Representing the APPAREL EXPORT PROMOTION COUNCIL OF INDIA, Ritu represented the rich Indian heritage clothing through her various fashion shows.
She represented India to mark 50 YEARS OF INDIA'S independence in countries like China, Nairobi, Dubai, Zairo, New York and London.
Ritu Beri has been the most sought after designer for many Bollywood actors.
First Indian Designer to showcase in PARIS.
Ritu Beri has designed a costume for THE BARBIE DOLL.
French Fashion House SCHERRER was headed by an Asian designer, Ritu Beri.
In order to understand the growth in various Indian sectors, Ritu Beri represented the Indian Fashion Industry in a seminar held by COMITE COLBERT, PARIS.
Ritu Beri has designed clothes for the like of ex-US PRESIDENT BILL CLINTON, NICOLE KIDMAN, ANDY MCDOWELL, IVANA TRUMP, PRINCE CHARLES etc, and brought a lot of fame to Indian clothing.
The Trendsetter
Ritu Beri is a name synonymous with rare eminence and a design sense of luxe richness. She is a success story that is only a dream for millions. With her immense talent and hard work, she has put India on the global fashion map.
Being the first Indian designer to show on the ramp of Paris, she has also traveled the world and drawn accolades for her creativity and styling. The whole world has been abuzz with exclamations and appreciation of the affluent display of luxurious silks, brocades and the rampant use of Mogul motifs.
References
Categories: Fashion Cults, Fashion Designers