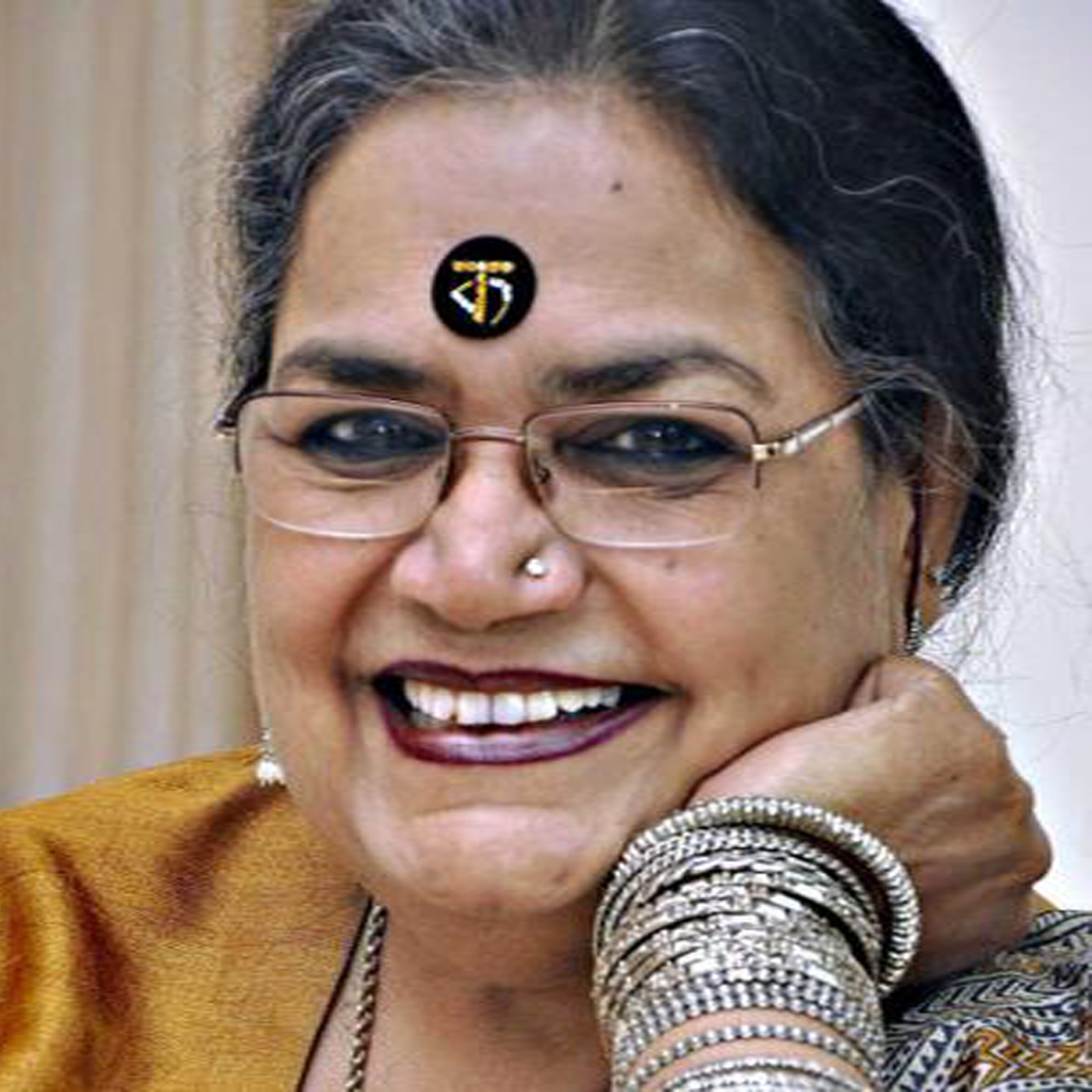 Usha Uthup
When we think Usha Uthup, who is also referred to as 'queen of pop', we immediately think 'high energy', 'silk saris', and 'gajras' (jasmine flowers used to adorn hair). For the last several years, Usha Uthup has given Indian music, versatility and individuality imbibed in layers of ethnic Indian tradition and heritage. She has redefined music and all its nuances, and has broken several norms when it comes to dressing. At first glance, one might find it peculiar that a woman, who dresses in rich silk sarees, would be an amazing jazz and pop singer and musician. But Usha Uthup has broken this standard and has proved that singing has nothing to do with what one wears, and that music comes from the soul.
Background
Usha Uthup was born on November 8th, 1947, in Mumbai. She belonged to a Tamil Brahman family, and had an inclination towards music since childhood. As a child however, she did not fit into a regular music class, due to her different and unique voice quality, which according to those times was not considered appropriate. That however did not deter her, and she continued to make stage appearances and gained immense popularity.
Career growth
Usha Uthup became a pioneer for different genres of music and was famous for her fusion technique. She became a real hit in the 70's and 80's and lent her voice to many popular Indian songs, each distinct in style. Her first stint with Bollywood was when she sang a playback song for the popular movie 'Hare Rama Hare Krishna'. This brought her in the limelight, and Usha Uthup became a well-known name across India and even beyond.
She later went on to sing several English songs like 'Jambalaya', and the Kingston Trio's 'Greenback Dollar', which fetched her worldwide acclaim. She has been interviewed on International Radio shows, like BBC Radio London, and Kenyan radio channels as well. Her exclusive and distinct voice quality made her a favorite amongst several music directors like R.D Burman and Bappi Lahiri. She has also appeared as a judge on several music shows like 'Bharat Ki Shaan'.
Style and Attire
What sets Usha Uthup apart from her contemporaries is her exclusive sense of dressing, which is in complete contrast to her style of singing. Since she started her career, she has always appeared in rich and vibrant silk saris, which showcase her love for Indian wear and ethnicity. Exquisite Kanjeevaram saris, beautiful and heavy gold jewelry, and a customary gajra that adorns her beautiful jet black hair make her a true diva. One would never see Usha Uthup without the large red or black bindi on the forehead, which has Calcutta inscribed in Bengali, since that is the city she lives in. Popular Indian director Farhan Akhtar described her as 'A Rockstar in a sari', and that is a perfect way to portray the only Indian female singer, who is true to her art and her roots.
Usha Uthup always wears the saree in the traditional way, and never tries anything that is quirky or unusual. The saris she dons are extremely textured, and she loves to flaunt all kinds of colors and designs, ranging from deep reds and pinks, to bright yellows and oranges. The sari blouses are always quarter or full sleeved and give her the ultimate Indian vintage appeal. Heavy gold jewelry adorns her neck, hands, and ears, and Usha Uthup has never been hesitant to go over the top with accessories, since in her case 'less is never more! She loves flaunting numerous bangles on each arm, and her bindi is always coordinated with the color of her sari. The one thing that is extremely apparent in Usha Uthup's style is that she meticulously puts everything together, and takes a keen interest in how she presents herself.
The Trendsetter
Usha Uhtup's style of wearing saris has always served as an inspiration for many Indian celebrities, especially singers who wish to fuse the Indo-Western look in their attires. She is also very popular with the young generation since she performs in several concerts across the country, which are predominantly for the young crowd. Some of her popular songs like 'Ramba ho', and 'Shaan se' have been etched in everyone's minds and hearts and are remembered for the sheer verve and soul that they possess.
The confidence in which Usha Uthup carries a sari is unmatched, even today. She has set an entirely different benchmark for what the sari signifies, and the élan in which she dons it, is elegance personified, with a funky edge.
Global appeal
Usha Uthup is famous not only in India, but in several western countries as well, like U.S, U.K, and Australia. Even at the age of 65, she consistently performs and travels across the globe for several tours and concerts.
Her trademark sari wearing style, with the large bindi and gajras have always been a part and parcel of her striking personality, and have created ripples in Indian fashion wear.
Accessorizing
If one wants to wear the rich Kanjeevaram saris like Usha Uthup, heavy gold or silver jewelry is best suited to bring out the regal appeal of the attire.
Suitability
Silk saris are best suited for colder months since they are heavy in terms of wearability. Georgette and Chiffon, however, can be worn throughout the year, and do not need a specific time or occasion.
Maintenance
Dry cleaning is the best way to preserve the uniqueness of the fabric and thread work. If the sari has a lot of Zari or Kundan detailing, then it is best to keep it away from sunlight, since that would tarnish the color of the thread or embellishments.
References
Categories: Fashion Cults, Popular Faces