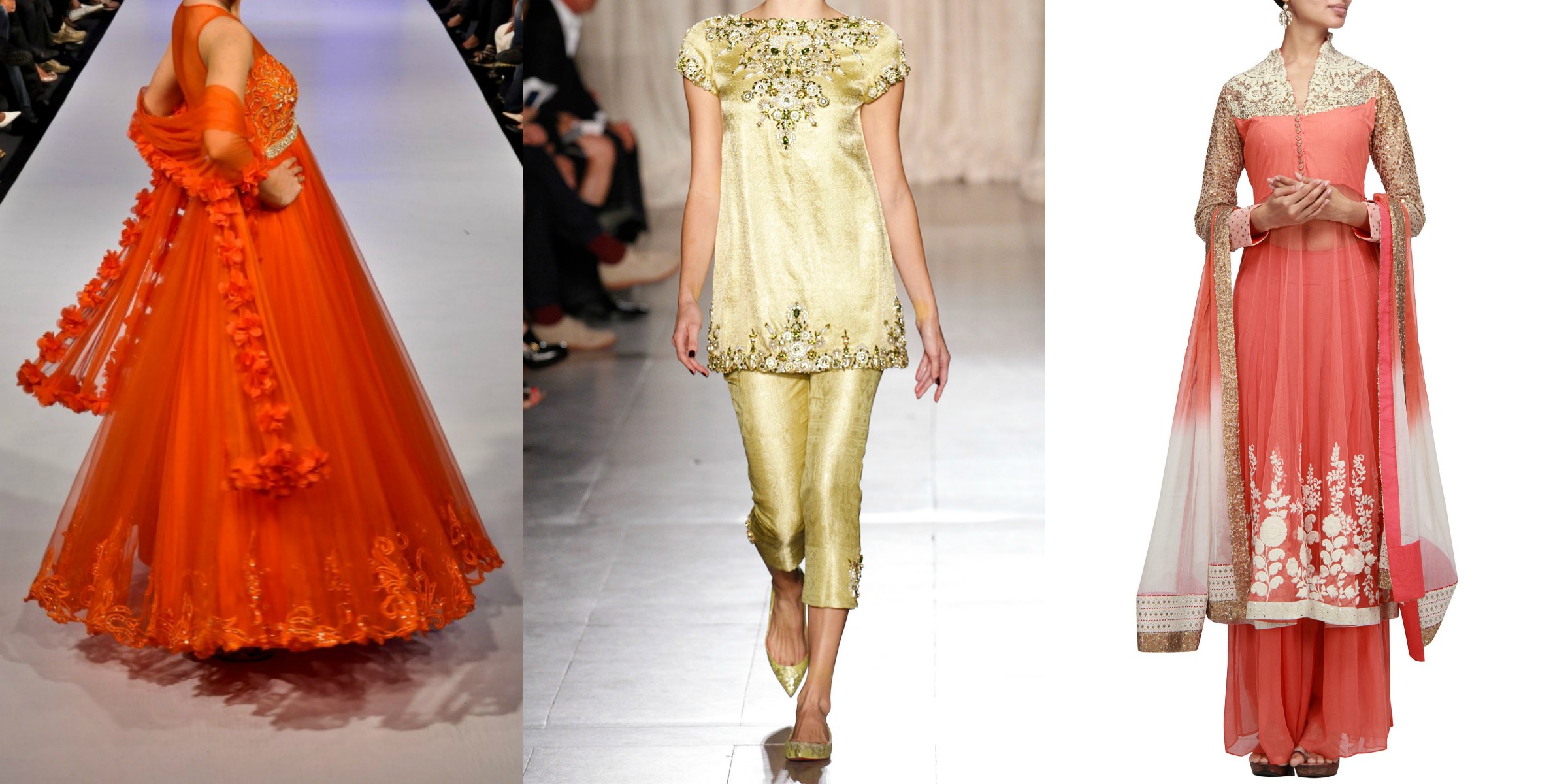 What You Can Wear This Rakhi
With the festive buzz of Raksha Bandhan round the corner, closing in on the right outfit is indeed a priority. Imbibing the best of trends and classic from the Indian ethnic scenario, here's bringing three classic wardrobe styles for your Rakhi festivities.
Traditional Accents
Merging subtlety with shades of Pink or White with the classic couture of Cotton Salwar Kameez or Georgette Anarkali sounds great for a traditional number. A hint of gold embellishment on the outfit, along with stone-embellished jewelry completes the look. Ease up on accessorizing if you'd like your outfit to do the talking. Talking of a tryst with tradition, here's the kind of look we're going for!
Indo Western
The most loved trend of trouser salwar kameez speaks sophistication, merging Indian ethnicity with Western sensibilities as it does. The trouser-kurti get-up sounds perfect for both a stint at the workplace, followed by festive fanfare of the evening. If dressing for lunch is on your mind, long skirts embroidered in zari borders should be paired with Kurtis or Kurtas. If shifting into a pronounced Indo-chic look is what you're looking for, a tank top in place of the Kurti, or denims in place of trousers are what you'd like to keep handy. If experimenting is what spells style for you, try these team-ups!
Transitional
Step into the transitional verve for Rakhi with a Tunic or knee length Kurta and legging combo in bright colors, which could be tuned to a party look sans the leggings. You could accessorize with chunky jewelry. Palazzo pants clubbed with quarter-sleeve short Kurtas
Categories: Ethnic Alley, Street Clothing