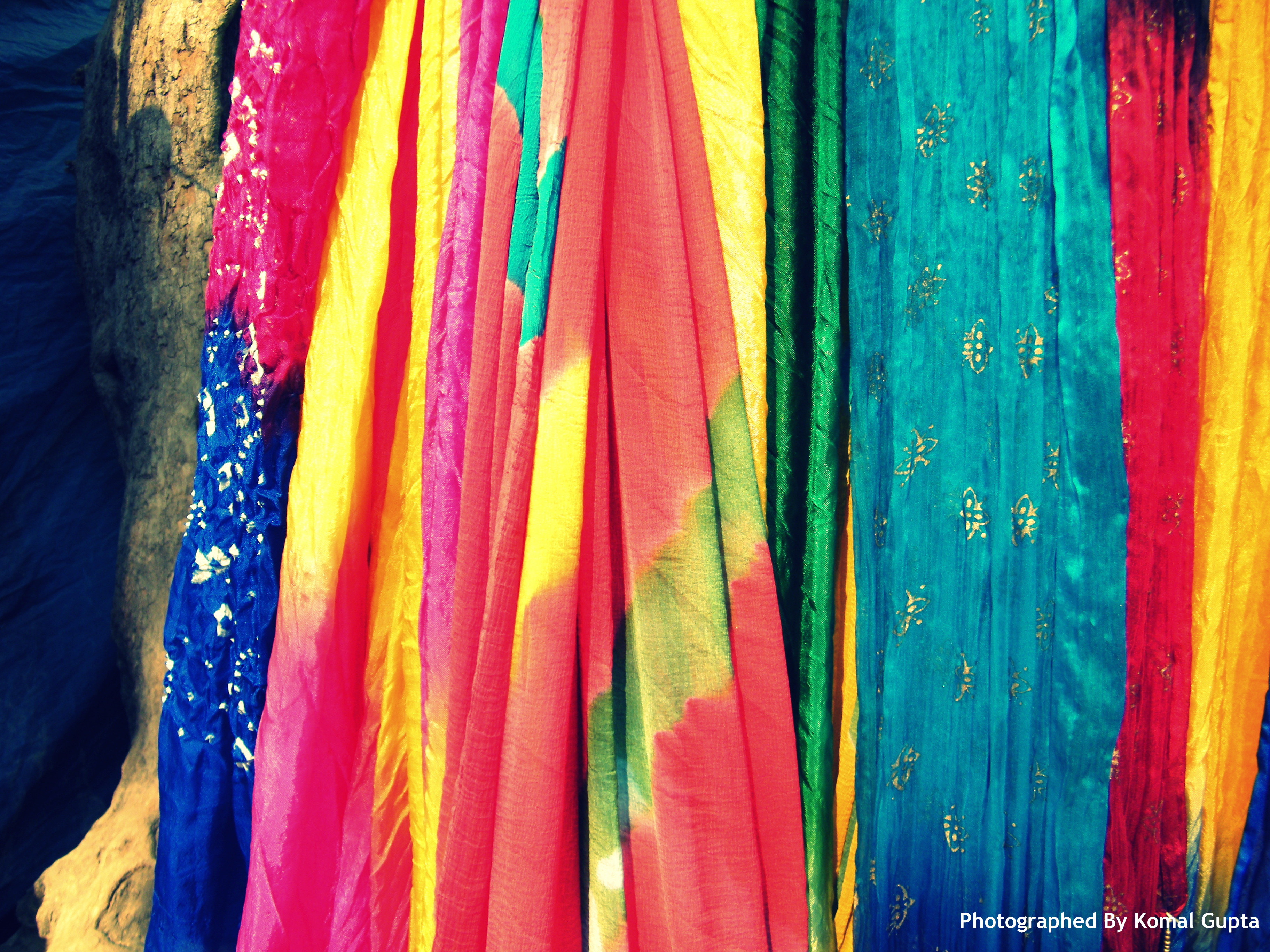 Stopover for Colorful Dupattas
Whoever said that perky Neon and tangy Orange colours are only meant for the young, have not really met the vivacious women from the heart of Rajasthan's village? So, on my last trip to the sleepy town of Alwar, I came across these village belles carrying off the Pop colour dupattas or chunnis with complete nonchalance.
Speaking of how these vibrant fabrics are churned out, here's how they do it. So, for most of them, it is about dyeing the plain cotton fabric in natural pigmented colours, in their very own backyard. Next comes drying them in the shade, so as to let the sheen stay for long. For any lady from the local community, wearing colour is also the sign of her connect with the culture of the land.  She goes about matching these dupattas with her regular ghagra and saree. This only means that for these women, wearing fluorescence is like breathing fresh air and has got nothing to do with a special occasion. It also establishes the fact that they celebrate life, every single day!
All I could make out from this eventful visit was that age has got nothing to do with how you like to flaunt your soul. And as long as it is popping colours and everything natural, go with the spirit and wear it with élan.
Categories: Ethnic Alley, Street Clothing