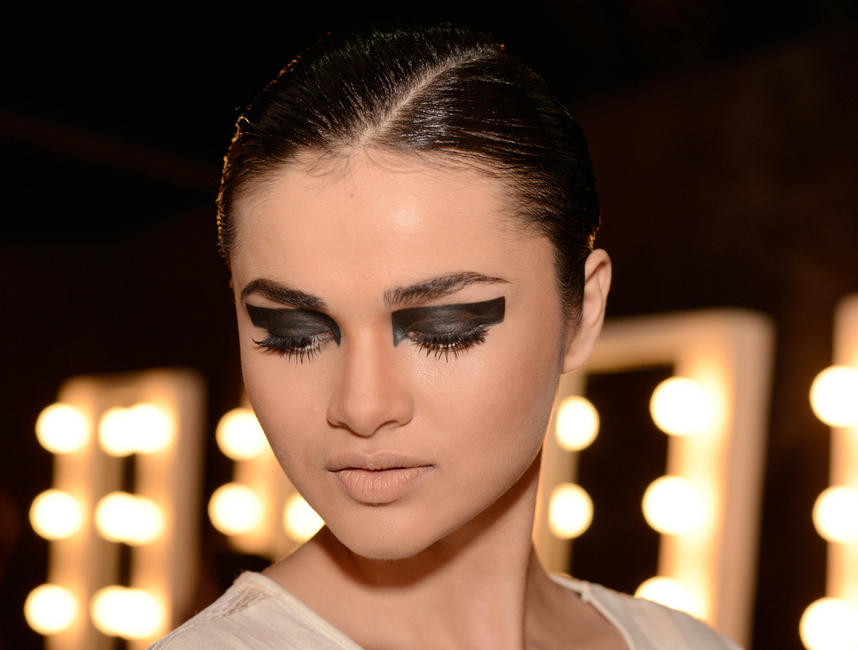 Eye Makeup – Style Snippets
Indian make-up, in both its simple and bold accents, can rarely be complete without a dash of kajal. Glancing through evolving styles to the tune of the times, here's giving out a line-up of five popular eye make-up styles in the Indian fashion scenario.
Retro Revisited
The Indian obsession with retro eye make-up, reminiscent of the doe-eyed Bollywood bellés like Sharmila Tagore and Saira Banu, continues to strike a bold note in current trends. What with Deepika Padukone's retro eye make-up in Om Shanti Om, a bold dash of kohl or liner running through the upper eyelid, extended beyond the corner of the eye, brings you back to the retro runway, going best with traditional attires like printed sarees, embroidered anarkalis and lehenga cholis.
Runway Calling
Topping the runway trends this year, have been metallic shades and vibrant contrasts. A thick smudge of mascara in white, or metallic shades on the eyelid, inter-played with a fine streak of kajal sets the look perfect for a bold attire team-up.
Inked in Punk
With eye makeup being an essential part of the punk look, the look is pronounced with – kohl smearing the eyelids, stretched out in angular contours, giving a sculpted definition to the face, perfect for the edgy gothic look.
Bling Palette
With bling eye make-up in its Indian versions, popular color-match up with shades like bronze, black, grey, or subtle sorbet shades are popular style snippets. Bringing in a contemporary kick for a Party get-up, contrast the base shades with  streaks of aqua blue, turquoise green, orange or other perky hues with embroidered Indowesterns dresses.
Classic Eye Make-Up

For a casual number, the kohl or kajal stays a classic favorite – a prominent style that would go in sync with a formal get-up, or a ruffled, laid-back look that you may want to sport to the next outing.
Categories: Indian Enigmas