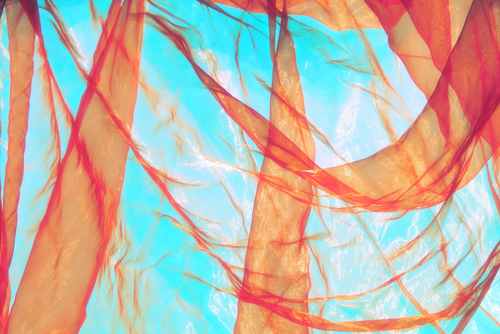 Net Dupattas
Hazy fashion took my breath away this time at a friend's Sangeet ceremony. I was blindfolded to see a twist and twirl of colors in peppy and electrifying hues, only to fall in love with Net Dupattas again. I do remember the classy 90s' wind with net scarves taking away the street trends. We loved to show off the translucency of these sheerly pierced textiles on our designer Kurtis.
Today, I almost regretted sticking my 'safe and comfy' monotonous option of a cotton dupattas. Having lost touch with what used to be my favorite accessory for a long time, I decided to go rummage my friends' wardrobe to see if I could nick one or two from her! I was simply smitten with the breathtaking variety lying there for me to see.
From Zari, Embroidery to Pleated varieties, I couldn't stop my eyes from popping out! The tangy orange net dupatta is mine now as I slipped it in place of the dull blue I was wearing. That's when it struck me – I'll be wearing these again for the approaching Dandiya Raas events this time! Looking out for more fuel to my chick instincts!
Categories: Ethnic Alley, Street Clothing