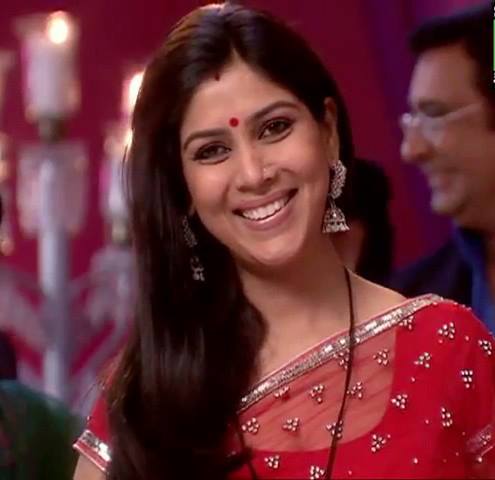 Sakshi Tanwar
Sakshi Tanwar is one of India's popular television actresses. Popularly known as 'Parvati', or 'Priya', her popular screen names in the different TV soaps. Her style on-screen, as well as off screen, is dipped in rich ethnic vibes, and her talent in acting has depicted several different faces of Indian women, each strong and powerful in personality and aura. Talent and elegance personified, Sakshi Tanwar's sensibility towards Indian outfits has made her a style icon for many young women across India.
Background
Sakshi Tanwar was born on January 12th, 1973, in Mumbai, and has been a popular face in Indian television soaps, as well as Bollywood movies. Her acting career began in the late 90's, and till date, she is the reigning queen of Indian soaps and serials. The most popular Indian television shows 'Kahani Ghar Ghar ki', and 'Bade Ache Lagte Hain', both star Sakshi Tanwar, and has made her a popular household name across India and beyond. She has played various leading roles in several other television shows apart from these as well, and the character roles that she plays showcase an Indian women's powerful persona imbibed in the basic essence of Indian traditions and values.
Sakshi Tanwar has received several accolades and awards for her acting skills and was also listed in the top 5 most trustworthy' celebrities in Indian cinema by Ormax media, which featured her name along with other popular Bollywood actresses such as Madhuri Dixit, and Katrina Kaif.
Style
Long, flowy sarees and loose kurtas with jeans have been Sakshi Tanwar's trademark ever since her acting career began. No other television actress has done complete justice to an Indian sari the way Sakshi Tanwar has, since she does it in an extremely effortless way, with a simple understated, chic style and manner. A Little makeup and minimal jewelry have always been her basic taste in fashion, whether its for her traditional roles on screen, or whether it is regarding a public appearance or an award's night.
Her role in her latest television serial 'Bade Ache Lagte Hain', have categorized her appearance as a carefree, no-nonsense woman who loves being comfortable in loose kurtas, jeans, and long flowy dupattas and scarf's. The nose ring that she wears and the little makeup look that she flaunts with utmost elegance and confidence has inspired many young women, who love aping her style due to its sheer simplicity and up-to-the-minute appeal.
What makes Sakshi Tanwar stand apart from other Indian television actresses is her ability to make a gaudy or flamboyant sari look simple and understated, and that has an inherent simplicity that reflects in whatever she chooses to don. When she is not acting or getting ready for her day to day on screen soaps, then one can spot Sakshi Tanwar in a simple Cotton kurta, or sari, with dainty looking silver or gold jewelry. In addition to that, the only makeup that stands out on her is her love for kohl eye pencils. She loves pastel and soft shades in saris and kurtas and loves to flaunt colors like peach, baby blue, pinks, off-whites, creams, and deep shades of red and green.
Having a hardcore fan base when it comes to setting a trend statement, Sakshi has the extremely achievable following by women. From her silk sarees to Indowestern outfits, working and collegiate women tend to copy the style.
Global Appeal
Whether it's the U.S, U.K, Canada, Australia, or Europe, Indian ethnic fashion has found a place with women and men from various cultures and social backgrounds. The simplest of things such as chappals, sling bags, oxidized chunky jewelry, or bandhani dupattas are an inspiration for many designers who continue to work around these fashionable and unique accessories.
Reference
Categories: Bollywood & Beyond, The TV Show