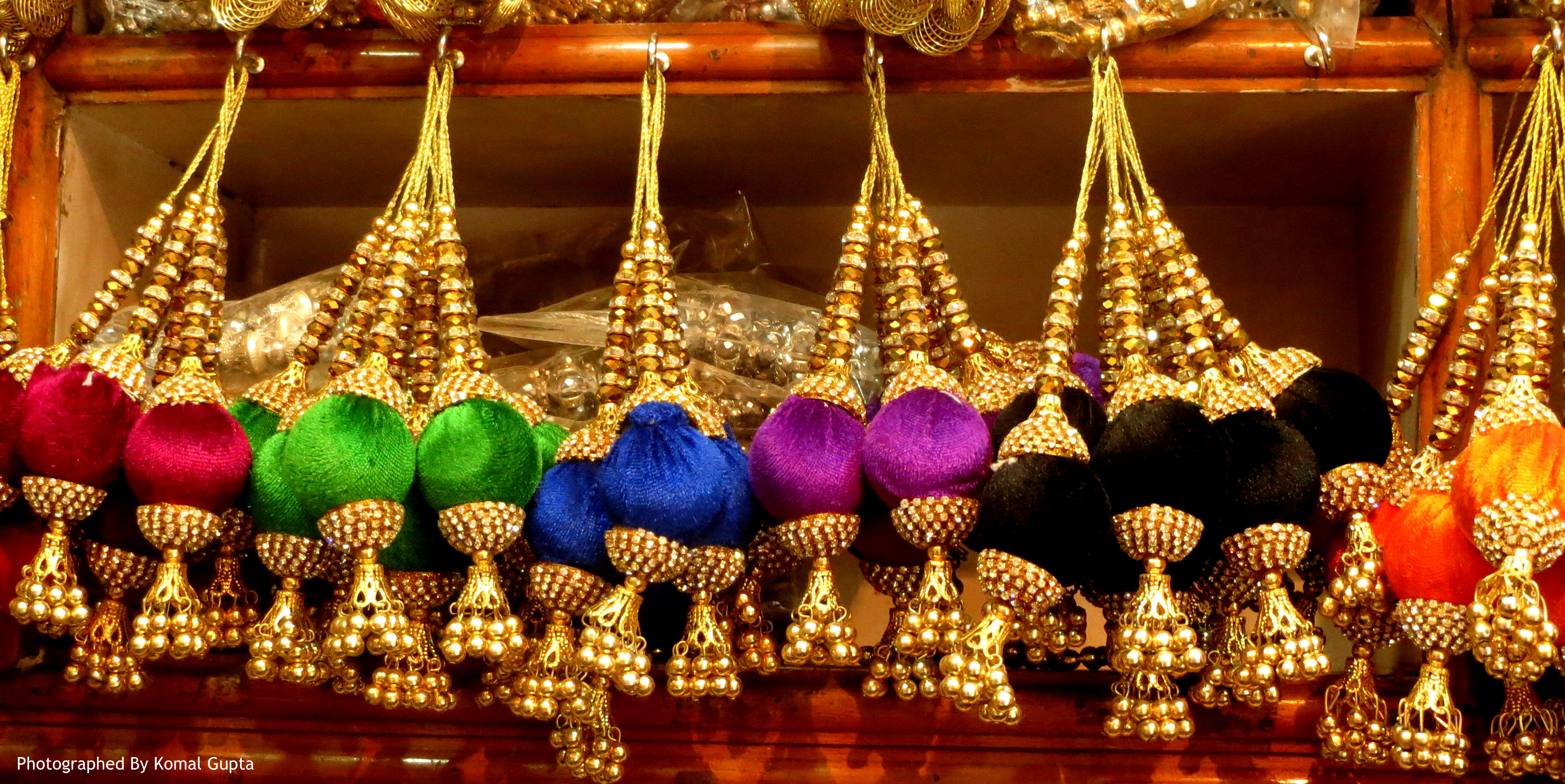 Flirt with Tassels
Neon colored, mirrored designs, sequined and colorful in designs, tassels or 'latkans' evoke the essence of mischief in fashion. These playful, flirtatious and colorful ornaments in myriad designs are everywhere, from red carpets to fashion runways, enjoying a fashion moment.
This refashioning of tassels from the bright colored trimmings used in home furnishings to its contemporary presence in every girl's fashion closet, they have come a long way. Beaded ones are used as a tie-up accessory at the back of deep U-cut blouses or katori style saree blouse designs have brought this pretty little embellishment in the limelight of Indian fashion.
These blingy and decorative embellishments add a punch of drama to ethnic handbags, potli bags, waist belts, Saree pallu, Lehengas, and definitely not to miss – the stylish saree blouse designs. So, let these little fantasies splash colors in your ensembles in form of cheerful pompoms and colorful beads and crystal embellished tassels.
Categories: Ethnic Alley, Street Accessories