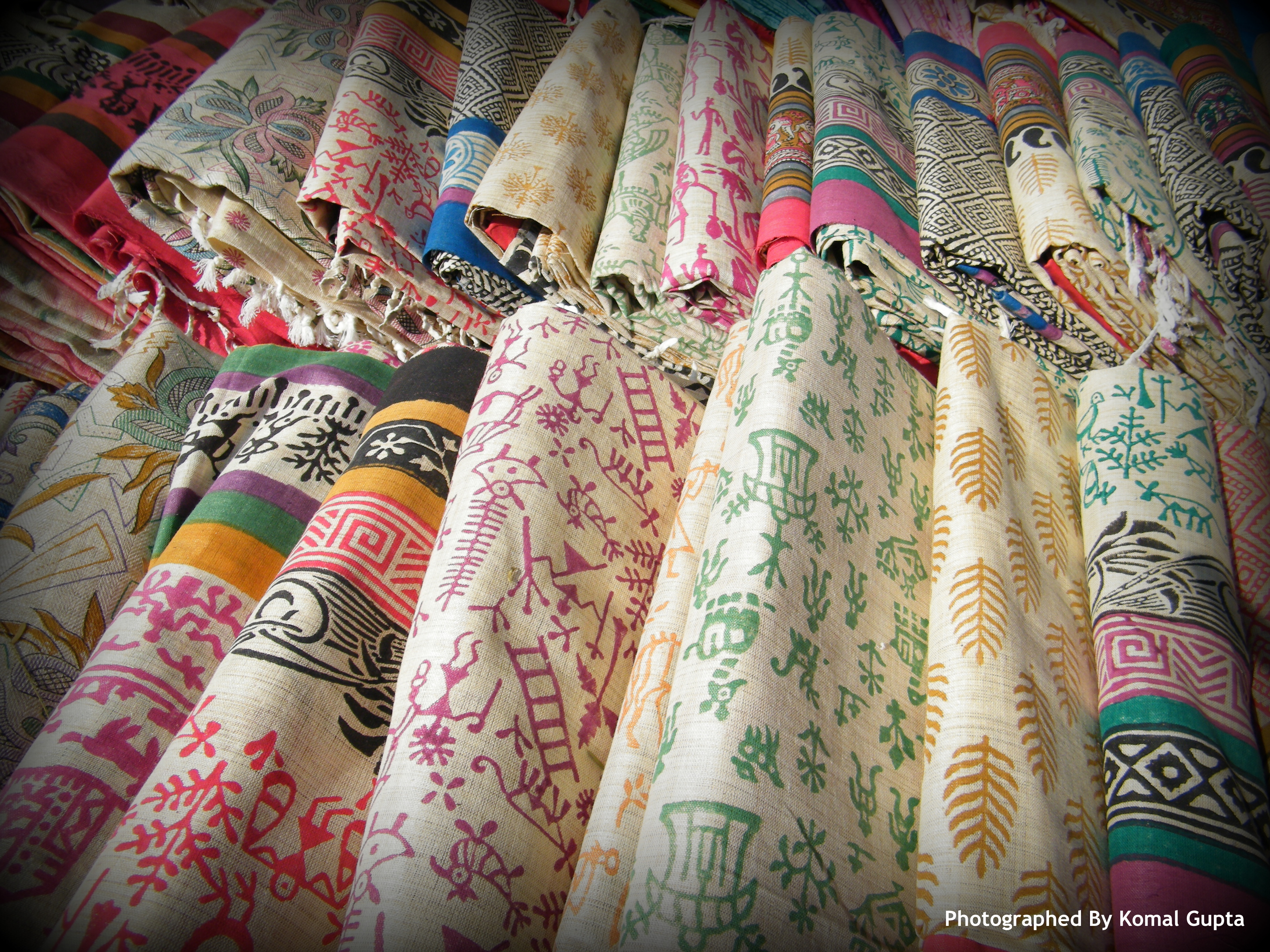 Breathing Warli Prints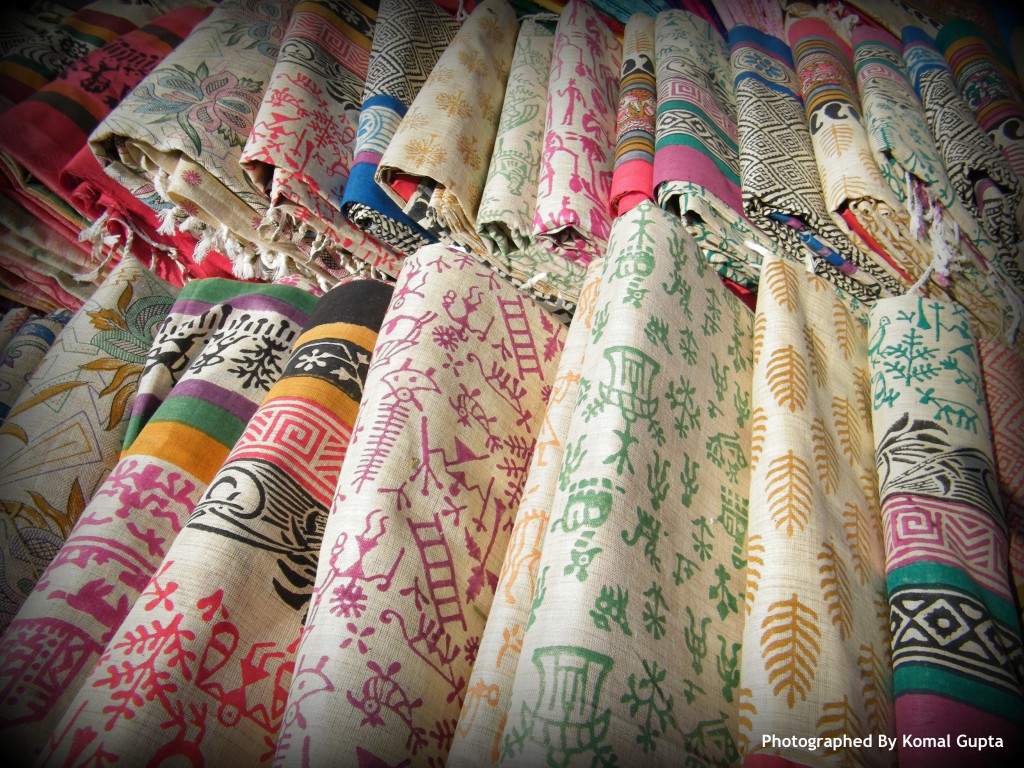 My fondness of Warli print started back in college, when I happened to hit a handicraft fete. The thick cotton cloth painted neatly with figures, which looked familiar. I picked a pair of earrings with engraved motifs of animals on it, with strokes of life on them only to discover much astonishing options as I scooted through the stall.
Human figurine, Life around cattle, Trees, Flora & Fauna or anything that breathed under the wide sky was painted beautifully on these attires of Kurtas, Dupattas, Scarves, Earrings, Bangles, etc.  Amazed and filled with thrill to know the whereabouts of this gorgeous art, I took some time out to research on this long-lost art, which drifted me away from the current time-zone to the times of 2500-3000 BC when Warli art was first discovered. A beautiful folk art of Maharashtra, passionately churned out in form of tribal women on the walls, with basic geometric shapes like circle, triangle, and square. What fascinates me most about this art is that in spite of being monosyllabic, each painting speaks volume about numerous stories in a rhythmic pattern.
Since my college days, my obsession for Warli art refused to demote. My desire to have Warli art on my Indowesterns, patiala salwars and earrings was irrevocable.
And finally, my dream outfit with Warli prints was in my wardrobe. Yeah, it is a lovely ivory Churidar Kameez woven in jute cotton with black Warli prints.
The eternally classic color combination of black and ivory looked impeccable. The print resembles pre-historic cave paintings and beautifully depicted motifs portraying animals, trees and human figures involved in hunting, farming, and dancing. It is one of the most treasured outfits in my closet today which I wear with a pair of matching earrings. 🙂
Categories: Ethnic Alley, Street Clothing