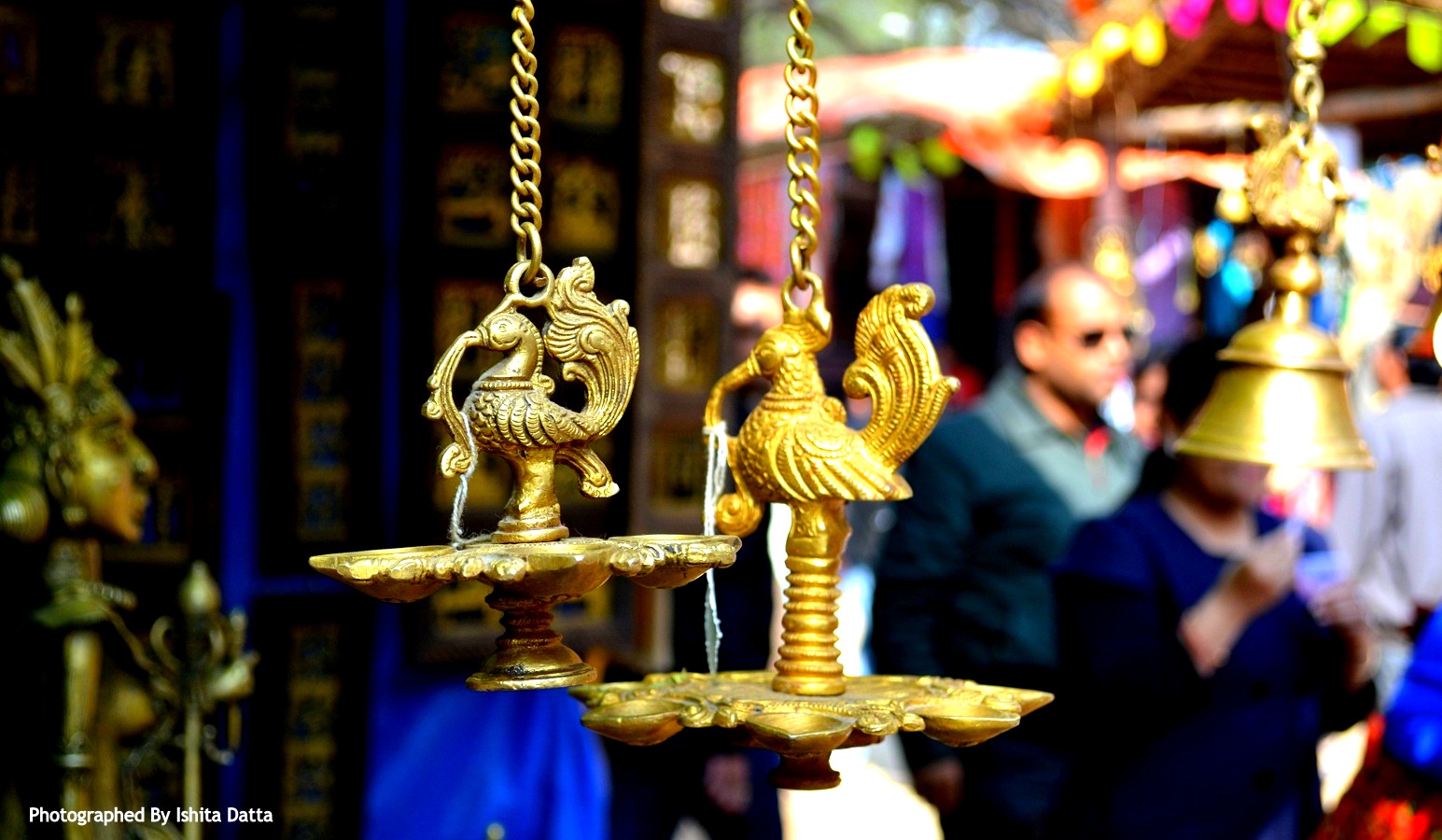 Brass: Glittering as Gold
Golden in color, a rich sheen defines the brilliance of Brass. Delving deeper into the artistry of brassware took me to the ancient times of first century BC when brass artifacts saw the light of day in the Indian subcontinent. From the archaic essentials, like water vessels, temple bells, and utensils, to its transition into contemporary avatar today as luxurious home decor treasures, brass artisanship in India has come a long way.
Despite its Roman origins, I tend to associate this beautiful art with the imperial era of the Mughals.Vases, lamps, fruit bowls and jewelry boxes in resplendent incarnations, besides photo frames and hukkas, are few of the brassware artifacts beautifully carved and decorated with fine Meenakari work, reflect the Mughal undertones. These enameled marvels would make for perfect additions, lending a royal touch to your abode.
From being antiques to decorative items, brass articles are seen everywhere. Indeed, my fascination with brass artistry has only heightened with time. This glorious history and incarnation of brassware in India have lured me to pick miniature statues of Lord Ganesha and Goddess Durga for my study table. I feel it's all about coming out from the mundane theories and developing a fascination for these treasures that holds a rich Indian history behind.
Categories: Ethnic Alley, Indian Enigmas