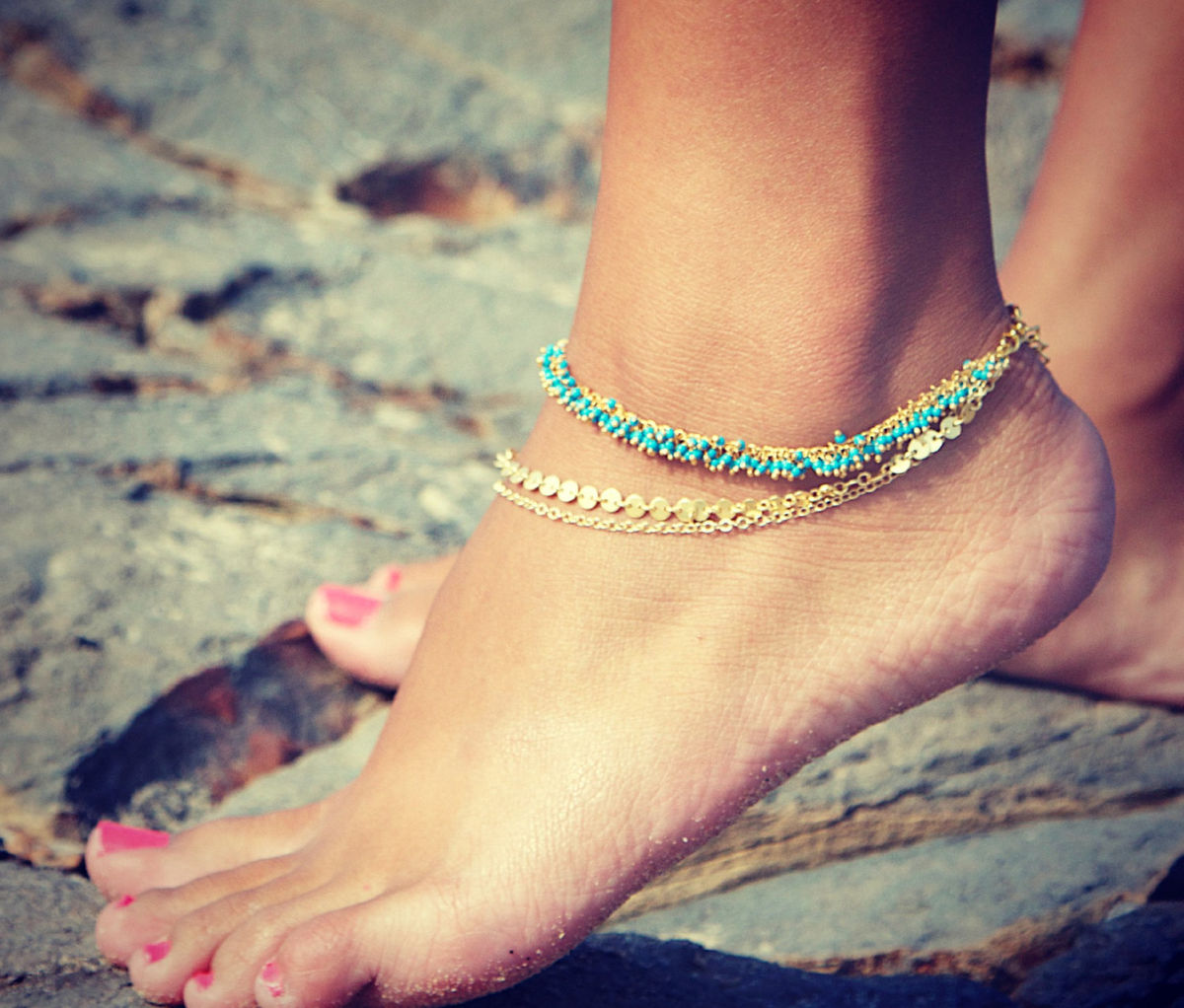 Anklets – Foot Fetish
With its rich history and global influences in the backdrop, the anklet or the paayal continues to be a favorite for an accessory junkie. And there lies the catch! Far from being typically clustered with the solah shringaar of an Indian married woman's closet, the anklet has indeed undergone a revamp with the changing face of the Indian ethnic runway. There might've been a time when the silver-laden, heavy trinket was stashed away for the most special occasions, but here we are, seeing the accessory mold itself under the contemporary limelight. And how?
Cut, twisted and strung into a beaded or sequined style, or threaded together with stones to make the perfect accessory to sport along with a top and long skirt get-up, there's a million ways you could tweak the age-old paayal into a contemporary cast.
Exploring the punk look just got a tad more whacky with anklets sported on either ankle being a trend for quite a while now, replete with gothic motifs and more. Clubbed with an Indo-Western get-up, from Kaftans to Dhoti pants, beaded or sequined anklets weave in a dash of contemporary spunk to your attire.
Categories: Ethnic Alley, Street De Jewels