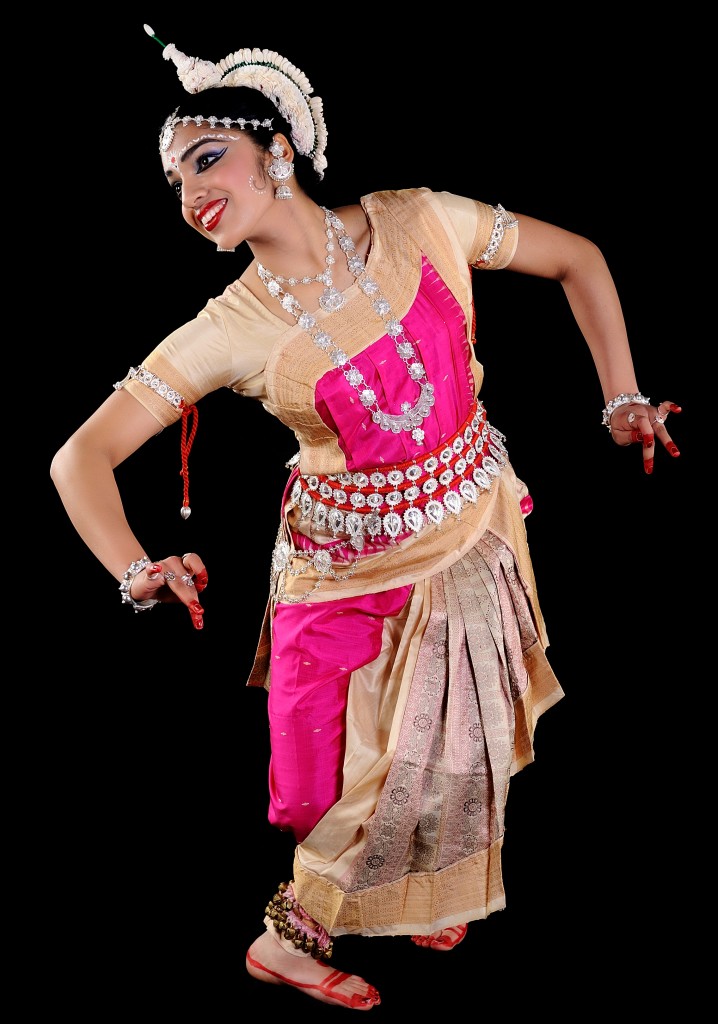 Odissi
Dance was perhaps the first forms of expression that did not need words, but was a much better way of communicating the unsaid or the unknown. India, since its initiation has had a rich and prosperous history attached to dance and its various forms, one of which is the Odissi, also spelt as Orissi. It is perhaps the most ancient form of Indian classical dance which till date has a strong and prominent position within a vast array of Indian dances.
Origin and History
With the help of archaeological evidence, it has been discovered that Odissi found its beginning in the 1st century BC, and hails from the state of Odisha, which is popular for its rich history and cultural values. This dance form did lose some of its value during the British reign in India, but soon gained its prominence post independence. Odissi, as graceful as it is in manner focuses on a concept known as 'Tribhangi', which literally means 'three parts', and the dance comprises of three major movement styles exhibited through the head, chest and pelvis area.
The Odissi dance pays great importance to Lord Jagannath, who is considered as the lord of the universe and is popularly worshiped by the people of Odisha. What is interesting is that the first archaeological evidence of this dance was seen through a cave engraving of a dancer near Udayagiri. This picture was imprinted during the reign of emperor Kharavela who is believed to have enjoyed this dance form and who also played a great role in popularizing it as well. These dancers were widely referred to as 'maharis', in other words temple dancers. However, during the Mughal period, there was a shift in their status as they were not solemnly looked at as temple dancers, but were considered concubines who entertained the royal courts with their charm. With the passage of time and once the Mughal period declined, this dance form salvaged its respectful position that it had somehow lost amid the worldly and superfluous ways.
Style
While each Indian dance form is unique because of its dance styles and music, costume, jewelry, and makeup play an extremely important role in marking the true distinctness. Odissi, without the colorful splendor of its costumes, would be incomplete in terms of its charming effect. The sarees used for this dance are mostly of bright colors like Purple, Orange, Green and Red. These sarees are also accompanied by traditional borders with fine embroidery work and some sparkling embellishments as well. The two most commonly used sarees for this dance are Sambalpuri saree and Bomkai saree.
Contrary to Gold, which is mostly used in Indian dance forms, the Odissi dance form uses fine silver jewellery, which is used as ornaments to decorate the head, neck, ears, ankles, and are also used as waistbands.
The various expressions created through the eyes are what make the Odissi dance unique and numinous. Liveliness and vibrancy create a sense of celebration that is displayed through the various dance moves. If we were to sum it up and give this dance form a definition, it would be apt to say that it is a celebration of Indian spirituality and tradition.
Innovations
As far as the dance in itself is concerned, there have been no innovations and it is true to what was initially formed and passed down from generation to generation. However, the small innovation has been made in costumes. Initially, the dancers would don sarees in the traditional way, however, the younger generation these days opt for stitched and readymade costumes which still include the saree, but it is all a one piece garment which creates less hassle.
Global influence
The recent most success for this dance form has been its entry into the Guinness world book of records in 2011 for 'The largest Odissi dance'. There were a total of 555 dancers who staged a spectacular performance at the Kalinga stadium, Bhubaneswar, Orissa. It was by far the grandest and the most breathtaking performance which went onto mark another milestone for this dance form in the larger realm of Indian culture and legacy.
Another piece of information that may take everyone by surprise is the fact this dance form can be seen as a short 23-second dance clip in the late Michael Jackson's music video 'Black or white'.
Interesting Facts and Comparisons
The late model turned Odissi dance expert, Protima Bedi was widely known for her contribution to this dance form and before her demise she had established 'Nrityagram, which was basically a dance village that taught young girls this spectacular art.

Famous Bollywood actress Vidya Balan featured in an astounding Odissi performance in her movie 'Bhool Bhulaiya'.

Several other Indian actresses like Rani Mukherjee, Rekha and Sri Devi have performed the Odissi style of dancing in their movies.

The Odissi is comprised of 4 kinds: Dhruvapada, Chitrapada, Chitrakala and Panchal
Categories: Cultural Connections, Indian Performing Arts