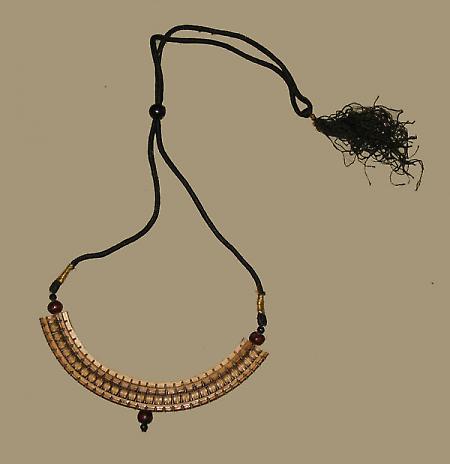 Cane Jewelry and Handicrafts
India is one of the major suppliers of handicrafts in the global market. This industry provides a livelihood for more than six million artisans. Each state offers its unique and wide range of artifacts. Cane is one such prominent material in handicrafts and jewelry. Intricate designs with the meticulous finish; cane has a rich heritage attached to it.
Background
Cane comes from the Rattan vine, a kind of climber plant, and is often confused with wicker or bamboo. Cane refers to the skin or peel from the Rattan vines and the end product it results in. Rattans grow up to hundreds of metres long, and are abundant in Indonesia, Borneo, Sulawesi and Sumbawa Islands. Rattans also grow in Philippines, Sri Lanka, Malaysia and Bangladesh. Rattan grows faster than tropical wood, is easier to harvest requiring simple tools and transport. Since cane does not replace trees it also helps maintain gardens and forests. Cane is biodegradable, renewable and is an ideal choice in decorative furniture. Its characteristics allow it to be stretched to shape many frames and sometimes stained and painted to suit decors or styles. Pre-woven cane is available in different sizes.
One of the most popular forms of cane furniture is the Brentwood chair from 1859. This chair with its simple cane seat forms an appealing form and is still a popular piece in the furniture market.
There are many theories regarding the actual date of cane usage. A woven cane bed found in Tutankhamen's tomb dates it back to 1323 B.C. Another finding includes a cane coffin holding a Moche princess buried in Peru around 750 AD. The use of cane in Asia is evidenced by the Tibetan shields from the 14th to 16th century AD. Cane furniture from India can be traced back to 2nd century AD. Cane was then used for shelters, floors, transportation, clothing, furnishings and utensils.
The durability, light weight, eco-friendly nature, and easy maintenance are the reasons that cane retains its charm till date Cane craft is extensively done in places like Kerala, Karnataka, Tamil Nadu, Jammu & Kashmir, Uttaranchal, West Bengal, and the seven sisters of the northeast that is Meghalaya, Tripura, Assam, Arunachal Pradesh, Nagaland, Sikkim and Manipur. There are more than twenty-four species of cane found in North East India.
The Making
The first step in the process of making Indian cane furniture, is heating of the cane. Thereafter, it is molded into various shapes by hand, thus making the component parts. These components are attached together, using glue or screws, to create the frame. Then, the joints are wrapped with binding. Dying of the furniture follows soon after. Finally, a coat of lacquer is applied to it. Wicker furniture in India is also treated against parasites.
Variety
Cane is used to make percussion mallets, plant containers, and sticks for martial arts called 'Baston' in Philippines, 'Kendo Shinai' in the Japanese art of Kendo, 'Hap-Kido' in Korea. Cane is used as a house building material in places where it is found in abundance. In the North-East regions of India the use of cane is well known. The wide brimmed hat, the 'Jappi' is synonymous with Assam and makes for a memorable tourist take away. Cane baskets are used in Arunachal Pradesh to transport rice to markets. A bride is given a special kind of woven basket during her marriage as dowry. Cane is also used to make bags, boxes, jewelry, belts, folding fans, floor mats, blinds, winnowing trays, head gear, fishing traps and umbrellas.
Raffia or Mooj as it is called locally in Uttar Pradesh, is a grass that is combined with cane to make baskets, furniture, trays and home decorations. The skilled artisans of Maharashtra make cane decorative and utility items for the home, office use and resorts. The sixteen major tribes of Arunachal Pradesh have their own customs and practices and fabricate distinctive articles from cane that they use in their lives. The tribal folks of Gujarat are known for their baskets, trays, musical instruments and mats.
The cane work from Cooch Bihar (West Bengal) is unique and called 'Mutra cane'. This is the basic material for making 'Shiltalpati' (cool mat), a kind of attractively patterned mat. Mutra cane is soaked in water for twenty-four hours and is cut into flat strips to give it a particular shape. Patterns such as diamonds, diagonal stripes, zigzags and checks are made on the Shitalpati which in dyed in dark shades such as magenta or blue to give it an appealing look. Motifs of animals, leaves and figures are skillfully woven into these mats and cane baskets too.
The state of Tripura is known for its cane jewelry. The cane is split and these splits are as bright as ivory which are knit into delicate jewelry. A process of inter winding and interweaving is used to create these kinds of ornaments. The cane craft of Jammu & Kashmir has mainly furniture, fruit and vegetable bowls, ladies bags and table lamps.
The tribes of Bastar in Madhya Pradesh make jewelry out of cane, grass, one rupee coins and beads. They also like to use copper, wildflowers, peacock feathers, wood, glass, and silver.
Present Day Scenario
Cane is still popularly used in the making of traditional styles of furniture such as armories, sofas, tables, table lamps, chairs and more. The cane jewelry from North-East Indian states includes fashion necklaces, earrings, rings, and pendants by utilizing coins, bone, bird feathers, colorful beads and green wings of beetles. They incorporate brass, ivory, silver and gold too for designing these wonderful pieces of jewelry. Cane jewelry boxes are pretty, light- weight and painted in beautiful colors. These boxes come inlaid with fine brass wires. The varieties of jewelry available in cane today is adorned with motifs and patterns from different regions symbolizing local beliefs and culture. Cane is used to make chairs, waste bins, kitchen racks, shopping bags, phone stands, wall hangings, paper holders, bottle container and cell phone boxes. This industry is yet to reach its pinnacle, as it is a household industry and not mechanized.
Innovations
The demand for cane jewelry is slowly building up with more awareness of its organic nature and versatility in being applied in diverse ways. Cane tote bags have a very earthy appeal, with simple but attractive designs on them. Woven vessels in cane and bamboo are used in Thailand to keep cooked rice warm. Slices of cane are also used to make ear plugs.
Personalization
Cane jewelry has a distinctive look of its own that is matchless. It is simple, elegant and sophisticated. Contemporary ethnic or Indo-Western wear looks great with cane jewelry.
Accessorizing
The use of beads, silver, oxidized pendants, gems such as coral, jade, turquoise etc are inimitable. Cane jewelry for casual wear is illustrated by the use of a simple black cord in which beads in contrasting colors are strung with the stained cane pendant being the centerpiece. Other examples are the use of turquoise as beads as the pendant and the carved cane pieces strung in multiple strands to make a necklace.
Suitability
Cane jewelry suits all skin types unless combined with a metal such as nickel that may cause an allergy.
Maintenance
Cane objects should not be exposed to outdoor elements, as over time they will deteriorate and break down even if they have a coating or paint on them. Cleaning can be done with a mild detergent using a soft brush.
Categories: Attires, Costume Accessories