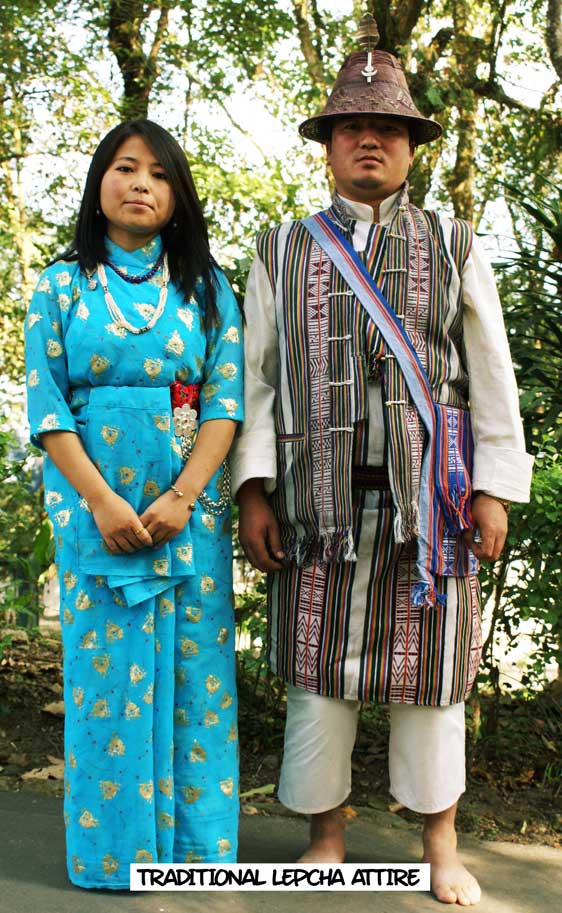 Shambo Cap
Shambo is an embroidered cap worn mostly by men community of Sikkim. Majorly, donned by the male members of Lepcha and Bhutia communities, Shambo cap is also worn by women of Bhutia community with a different design and pattern. It is a major element of the Lepcha and Bhutia attires.
Origin and History
Shambo caps came into existence around the 9th century when a famous Buddhist saint called Guru Rinpoche initiated and patronized these caps, symbolizing it as of the cultural medium to get the people of Sikkim acquainted to the original tradition of the city. This cap wearing tradition was later on considered, as a ritualistic tradition of crowning the eligible ones in carrying on the royal legacy of the emperors.
Style & Variety
The caps worn by Lepcha and Bhutia are majorly the same design. However, Shambo worn by women of Bhutia is different. Usually woven in soft and light fabrics, there are varieties in Silk and Velvet too.
These caps come in different designs and motifs which symbolize nature as well as certain religious sentiments in its original form. This Sikkimese cap comes in different single shade colors of red, yellow, and blue. The same cap designed as hats come in different prints and patterns, to give a stylish look. 
The shambo cap is mainly selected keeping in the mind the objective to match the waist coat which is known as Jya Jya. These caps are also intrinsically woven using the stitching method of stockinette stitch which generally takes the support of larger eyed needles. The patterns and colors of these caps are always on the transformation route and hence donning a different and an innovative look each time it takes a revamping turn.
Global Appeal
Crediting to its evergreen essence of comfort, style, ethnicity and quality, these caps are known worldwide. International garment markets have witnessed the growing demand and rising interests of people towards these caps. Shambo is suitable for all seasons across the year.
Reference
Categories: Attires, Costume Accessories