Crystal Jewelry
Introduction 
Crystal is a word that is derived from Greek 'Krustallos' which means 'crystal'. Earlier the term was used to refer to 'rock crystal' or 'quartz. Crystals are known for their metaphysical qualities and are used for energy, meditation, healing protection and storing information. Crystals are not only used in jewellery – making but also for making exquisite table top show pieces which are carved to perfection.
Quartz crystals are said to have exceptional healing properties and can balance a negative energy field which leaves one rejuvenated. There are a lot of crystal healing techniques. Crystals come in various colors and are available in natural or polished forms. Crystals are also used to embellish jewellery along with gemstones. Crystals are used to make elegant costume jewelry, astrological rings and are also used to embellish handicrafts and decoration pieces.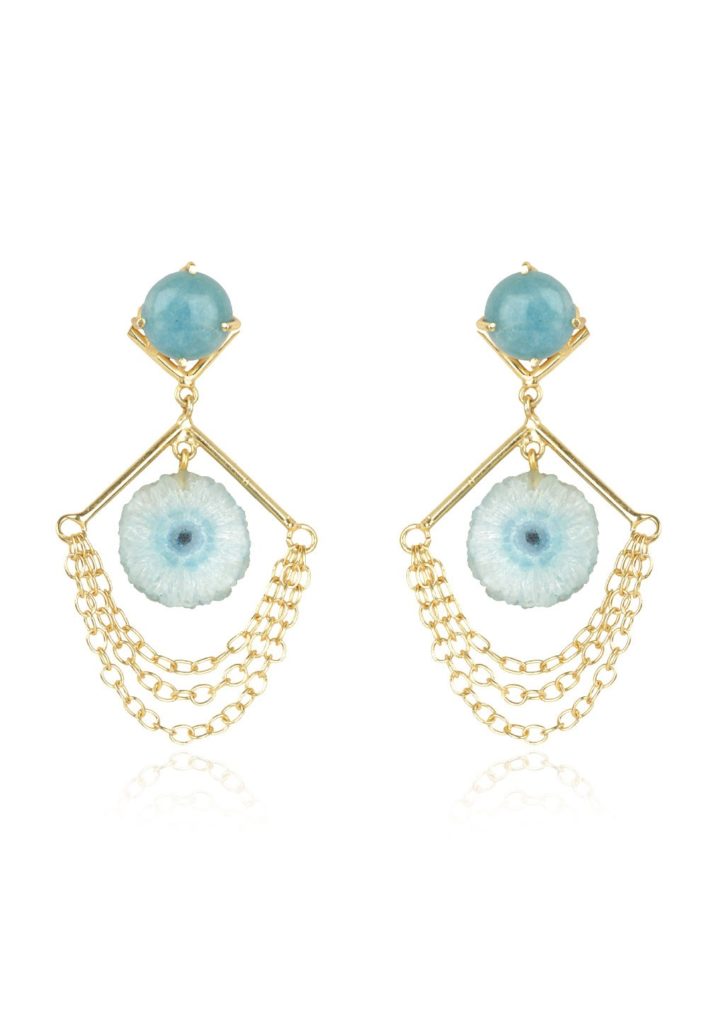 BACKGROUND
Origin
A lot of crystal-encrusted fashion jewelry is in vogue in India with a lot of these precious crystals being used in all shapes and sizes. Apart from that, a lot of these crystals are used in silver jewelry from Tibet ranging from pendants, earrings and rings to big chunky necklaces. Tibetan crystal jewelry is made by using silver as a base and is relatively affordable.
In fact, there is a surge in the demand for silver crystal jewelry as it has neat finishing, is affordable and also looks elegant when worn. In fact, crystal jewellery has always been fashionable overseas and presently, there is a surge in the export of Indian crystal jewelry.
However, crystals in India are prominently used in astrology as each crystal is assigned special characteristics and is therefore suggested to be worn for remedial purposes. There are seven major Chakra centers on our body and each chakra is associated with a particular colored crystal. These stones are used at the chakra centers for healing, revitalizing and cleansing the body system.
India's Ayurvedic history of using crystals for healing dates back to five thousand years ago in which there are detailed observations about the powers of various crystals that can counter the negative effects of planetary positions. Various crystals like Celestite, Bloodstone, Agate, Garnet, Lapis Lazuli, Moldavite, Black Tourmaline, and others are used.
Accessorizing
Crystal necklaces, earrings and bracelets always look elegant and beautiful with saris, or lehengas, or even with a simple salwar kurta. Regardless of the occasion or the event, crystals impart an extremely noble and dignified appeal to the wearer.
Present Day Scenario
Today, India makes use of crystals in myriad ways, from using it as an embellishment on dresses and handicrafts to encrusting it in costume jewelry in the most creative manner. Fine zircons are then polished perfectly to turn them into Swarovski crystals, a more affordable alternative to diamonds. In fact, Swarovski crystals have a huge demand in India due to their more viable cost and illuminating quality.
Maintenance
Maintaining the sheen of crystals is not that difficult, as they need to be simply rinsed with soft soap and dried with a soft cloth.