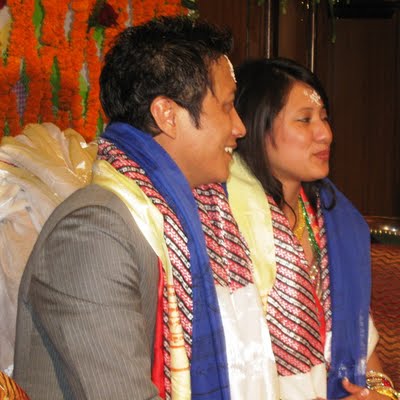 Weddings in Sikkim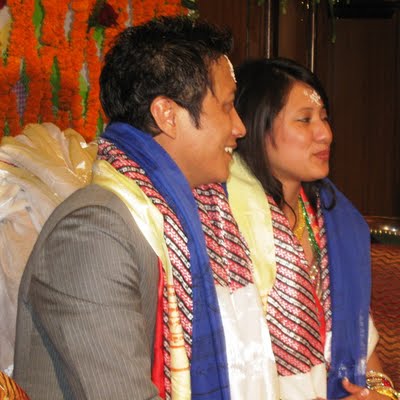 Style and Fashion may have developed to more advanced stages over a large period of time, but they did have their remnants in the past. These two unique factors play a more prominent role especially when they edge their way into occasions like weddings, where nothing can beat the celebration and beauty quotient of Indian weddings in terms of style, splendor and elegance. Sikkim, with its entire cultural heritage is one of the many splendid spectacles of unique dressing and styles, especially during the wedding season!
Style and Attire
When wedding bells ring ethnically in the land of Sikkim, fashion is portrayed in the best possible way. The traditional wedding outfits of Sikkim strengthen the roots and essence of culture, which binds its folks traditionally in one edifying spirit. The bride of Sikkim generally dons the royal outfit of Bakhu accompanied by a full sleeved blouse made out of the finest textures of silk. This outfit, as it is a loose falling garment is fastened with a belt that goes across the waist to tighten the outfit and give it a more defined shape.
A multi-colored loose garment soaked in ethnic designs and patterns which are geometrically structured are worn in the front section of the dress as this additional garment gives the bride her marital status and identity. It is a piece of clothing that is to be associated with her married life for eternity. Finest leather boots are donned by both women and men as it adds more grandeur to the outfits. A similarly designed outfit used is also donned by the groom. The only distinctive addition to the outfit is a loose trouser. At the same time, different colors, shapes and sizes of hats, which were either round, tied with a knot, rattan hats, and cone structured bamboo ones are also made and worn to add symbolism and uniqueness to the wedding outfit.
Accessorizing
When it comes to accessorizing the wedding look, majority of the couples opt for the purest form of gold jewelry, which weighs nothing less than 24 carats, and is of the most original kind. Although the jewelry is of the most authentic kind, it still exhibits simplicity and elegance since the pieces are small and dignified in appearance instead of being too ornate or gaudy.
Present Day Scenario
With every passing year, even the city of Sikkim has undergone several innovations and transformations in every field, including cultural aspects. Today, westernization has taken over most of the traditional elements which define the ethnicity of the place. Modern ways of weddings, which include luxurious wedding venues and wedding outfits, have made an entry into its culture, which is nowadays majorly followed by its inmates. The concept of 'white weddings' have also come into vogue in Sikkim, which have attracted millions of Sikkimese residents. Generally the wedding gowns of Sikkim showcase multiple colors which are bright and radiant in features. But nowadays, plain white colored gowns which look similar to the wedding gowns of the Christian brides are donned by the brides of Sikkim. Gold accessories are now ethnically replaced by delicate costume jewelry, which match the outfits and are simple and exquisite in appeal.
References
Categories: Wedding Types, Weddings & Festivals