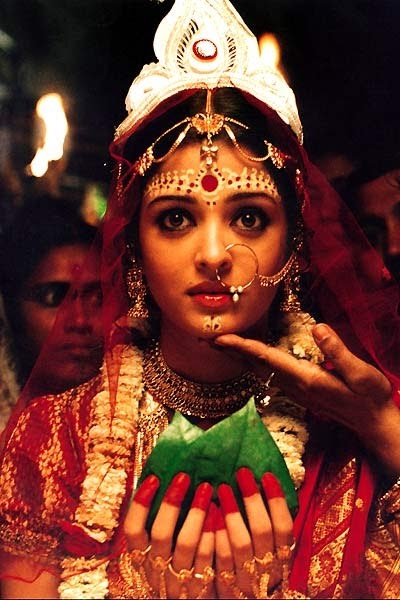 Bengali Wedding Rituals
Bengal is located in the eastern side of India and the weddings of this state are unique and packed with religious beliefs and customs. A traditional Bengali wedding continues for many days and each day has its own customs. If you observe closely then a Bengali wedding is set by matchmakers who are known as Ghotoks in Bengal. Traditionally draped bengali style saree for women and dhoti kurta for men are the main fashion component of a Bengali wedding.
Background
The state of Bengal has always been popular for its rich culture and art and literature that prevail here. Bengali weddings are a huge affair and the people leave no stone unturned to make it a memorable one as well. The distinct style of Bengali weddings is not unknown to anyone and that is why people are keenly interested in knowing about the interesting customs that form a traditional Bengali wedding. Most of the traditional Bengali weddings begin with a ritual called Aiburo Bhaat and the wedding ceremony comes to an end with Oshtomongola ritual.
The rituals that take place in a Bengali wedding can be broadly divided into three categories namely pre-wedding rituals, wedding rituals and post-wedding rituals. All the rituals have their own significance and meaning and are meant for a happy and blessed beginning for the newly weds. With time, the grace and tradition of a Bengali wedding is as it is and people still abide by the customs of their community. However some new trends are added to the wedding ceremony but they only enhance the level of fun.
Style and Attire
The dress of both bride and groom is purely traditional for a Bengali wedding and has an individualistic charm which has for centuries been mystical and exquisite. The wedding marks a new beginning for both the girl and the boy and both of them look their best at this auspicious occasion.
Let us begin with the Bengali bride who is the center of attraction on her wedding day. The bride usually dons a Benarasi silk saree which is draped in a typical Bengali manner. Red is the color that is most popular when it comes to choosing a bride's sari but other than red, colors such as maroon, magenta and pink are also common. The Benarasi saree is decorated with heavy gold or silver zari work and embroidery which only adds to the beauty of the charming bride.
The Bengali groom is equally excited on his wedding day and dresses up in traditional Bengali attire. The groom wears a silk dhoti which is teamed up with a Punjabi, and he wears a topor on his head. The dhoti worn by the groom is either made from silk or cotton and earlier they were generally white, but these days the grooms don colored dhotis as well. The Punjabi of the groom is also made from silk and has heavy embroidery.
Innovations
When we talk about innovations in Bengali weddings, then it comes to our notice that some new trends have been added to the ceremony. Apart from all the traditional rituals, some people also add ceremonies such as sangeet and bachelor parties to the celebration. When it comes to the attire of the bride and the groom then the designs and styles have undergone some changes and now-a-days there are designer saris and Punjabis available in the market.
Global Wearability
The joyous and lively Indian weddings are popular across the globe. With many Bengalis settled in foreign countries, the wedding traditions and customs have gone global.
Accessories
Both bride and the groom in a Bengali wedding complete their traditional attire with jewelry. The bride wears heavy gold jewelry to complement her silk sari and her look only enhances with it. Some of the traditional ornaments that you will find on a Bengali bride are kaan or earrings, nath or nose ring, chik which is a heavy necklace, panch which is again a necklace and hathphool. Shakha-paula is also a vital part of the whole wedding outfit and it is a set of white and red bangles and also some gold bangles.
The Bengali groom too dons jewelry on his wedding day and it includes chains and rings made from gold.
Maintenance
Since both bride's and groom's outfit is made from silk fabric, it needs extensive care and attention. Dry cleaning the attire is the only way to ensure that these outfits retain their luster and charm.
References
Categories: Wedding Types, Weddings & Festivals