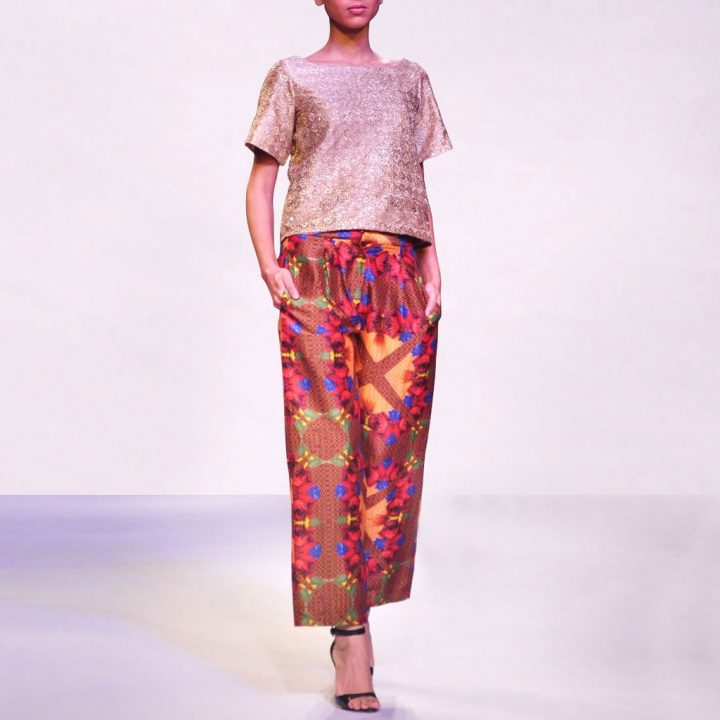 Raw Silk
Raw silk, which is popularly known as 'Paat' in Eastern India, 'Resham' in Urdu and Hindu dialect, and 'Pattu' in the southern pockets of India, is the most natural form of delicate fiber which can get easily and smoothly woven into different fabrics and garments.
The best of larvae obtained from the cocoons of the silk producing worms and insects weave in together to form the finest and the most delicate form of texture, which has never faded in its popularity through the decades.
Origin and History
It is considered to be the oldest and the finest fabrics across the world. According to Indian History, this shimmering fabric traces its roots of origin and existence way back to the Indus Valley Civilization. However, countries like China also showcased the essence of this fiber during 2570 BC, but Asian countries did trace out archaeological discoveries of this unique fabric. This civilization believed to have invested their efforts and harvested majorly on these silken cocoons and traded vast amount of raw silk.
Present Day Scenario
Today India is considered to be the second largest manufacturer of raw silk with China capturing the first position. Major states of India have taken over almost 97 % of the production. Many cities like Bhagalpur and Pochampally are popular for Raw Silk production. . Even today every essence of this fiber is aesthetically dyed and woven manually with intrinsic Silver threads entwined into the fabric.
Sources of Inspiration
This mesmerizing fiber presents its radiant appearance crediting to the triangular shaped structure which resembles a prism that enables the Silk fabric to distribute the light hitting from various angles, which generates different colors on the fabric.
Faces behind the Fabric
This fiber is traditionally and culturally woven on a manually operated loom. There are various export markets in cities like Delhi, Chennai, Varanasi, Ludhiana and Mumbai.
Varieties
The fabric has always retained its winning position in the world of fashion. There are different varieties which enhance the quality and the essence of a garment. Muga raw silk retains its color for a lifetime. When it is spun, a golden based hue gets generated. Tropical Tussar raw silk is Copper in color. Mulberry raw silk is considered to be the softest and finest texture of all. Temperate Tassar raw silk also bears the similarities with Tropical Tassar silk.
Innovations
In today's day and age Silk fabrics have spread out their essence into neckties, scarves, bags, different apparels, cushion covers, table covers, curtains, bed spreads and many more. Nowadays, the essence of this silk can also be found over carpets and for many other home décor purposes.
Suitability
Be it religious functions, marriage ceremonies and many other traditional get togethers, this fabric possesses the capability of molding into any environment, regardless of the season. Mostly young brides adorn this fabric which makes the look even more grandeur and royal.
Global Wearability
Owing to the popularity, fame and recognition this fabric has earned throughout all the decades, millions of people across the globe have found their interest and attraction towards this fabric, for its never ending comfort.
Maintenance
As it is highly prone to damage, it is always suggested to avoid the risk of sunlight hitting the fabric on a direct basis. In addition to that, one must always keep the garment stain free as that would completely tarnish the look of this fabric. Moreover, it is next to impossible to get rid of the stains without causing any damage.
Accessorizing
As these fabrics are mainly chosen as wedding sarees, heavily plated gold, diamond and pearl jewelry bear the capability of complimenting the silky attire to a great extent.
Chronicles of the future foretold
It has managed to hit the international trading markets on higher levels. Cocoons and raw silk agreements have been signed globally which have provided ample scope and opportunities to all the Silk trading countries.
Interesting Facts
Raw silk fibers have always been compared to synthetic fibers. However the smoothness and the non slippery texture sets Raw Silk apart from the rest
Eri raw Silk which is milky white in color and its texture resembles a wool- cotton combination.
A single piece of continuous raw silk thread that is used to produce a cocoon is about 1 kilometer long.
Reference
Categories: Textiles