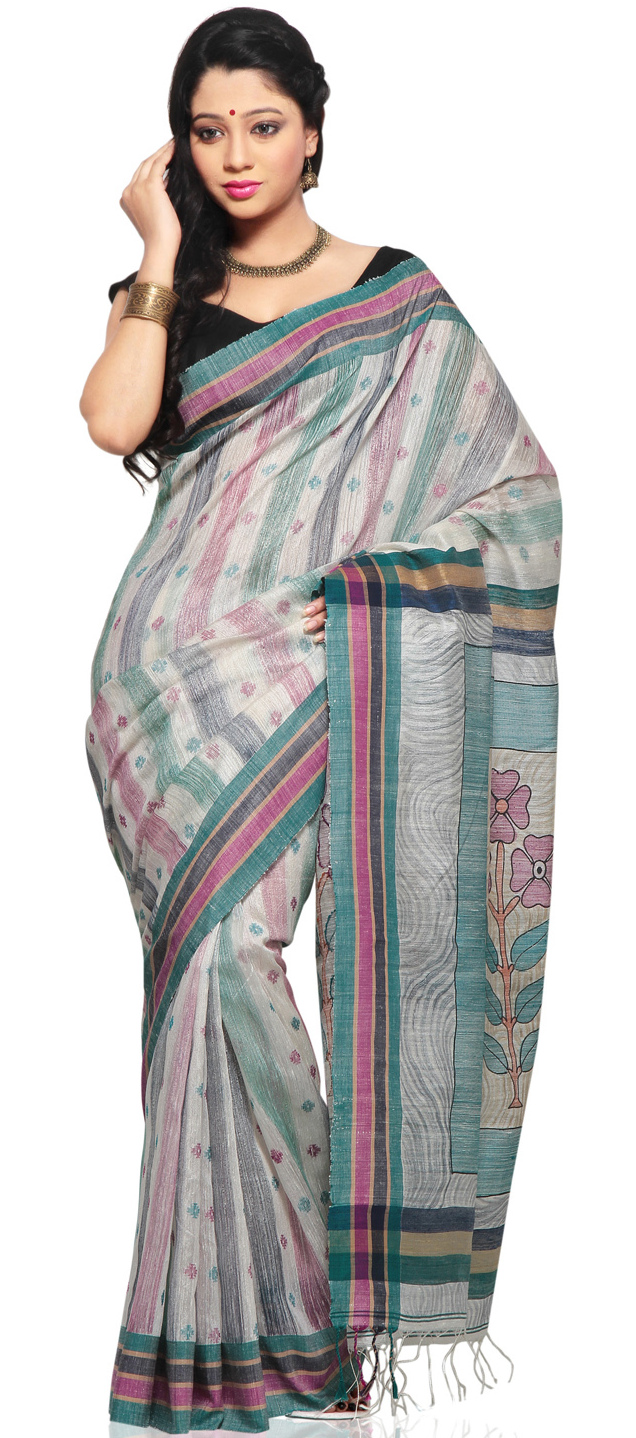 Matka Silk
Matka Silk is a rough handloom silk fabric made from the waste Mulberry Silk (Bombyx Mori) without removing its gum (sericin) part. It is largely obtained from the states of Karnataka and Kashmir but its spinning is done in the Malda and Murshidabad districts in West Bengal. Sujapur village in West Bengal, Islampur village in Bangladesh and Dariapur village in Gujarat are some of the well known Matka silk producing villages.
The Fabric and its Making
It comes from thick yarn spun from the silkworm Bombyx Mori which results in some irregularities in the texture of the fabric. Matka silk resembles the tweed fabric in texture. In spite of the irregularities of the Maka Silk texture, it is considered unique. Matka sews very easily which makes it a delight for a tailor.
The thickness of Matka Silk can vary as per the amount of yarn used. This results in a controlled thickness of the fabric which contributes to its varied uses in different industries of clothing, home furnishing, and textiles.
Variety
It is a versatile fabric and easy to use. Besides using these sarees, dresses, suits, jackets and furnishings, it is also well suited for kids stuff toys. It is very lightweight and used in embroidery and textile art. It is also suitable for scrapbooks, fabric journals, and collages.
Present Day Scenario
The fabric has been well received on the fashion runways. Fashion designers like Gaurang Shah, Sharavan Kumar, Paromita Banerjee, Ritu Kumar, Sabyasachi and many more are working closely with the weavers of India for revival of this fabric. They extensively use this silk and other varieties of silk in their creations to promote these weavers and their art.
Likewise, Bollywood actresses like Vidya Balan, Kiron Kher and Tisca Chopra have also donned these silk sarees at various events.
It is preferred by many due to its economical price and fabric strength when compared with other popular silk sarees like Kanjivaram.
Maintenance
To maintain its sheen, it should be washed with care in mild detergent. Any attire made from Matka Silk should be kept away from direct sunlight which can prevent color fading.
References
Categories: Textiles