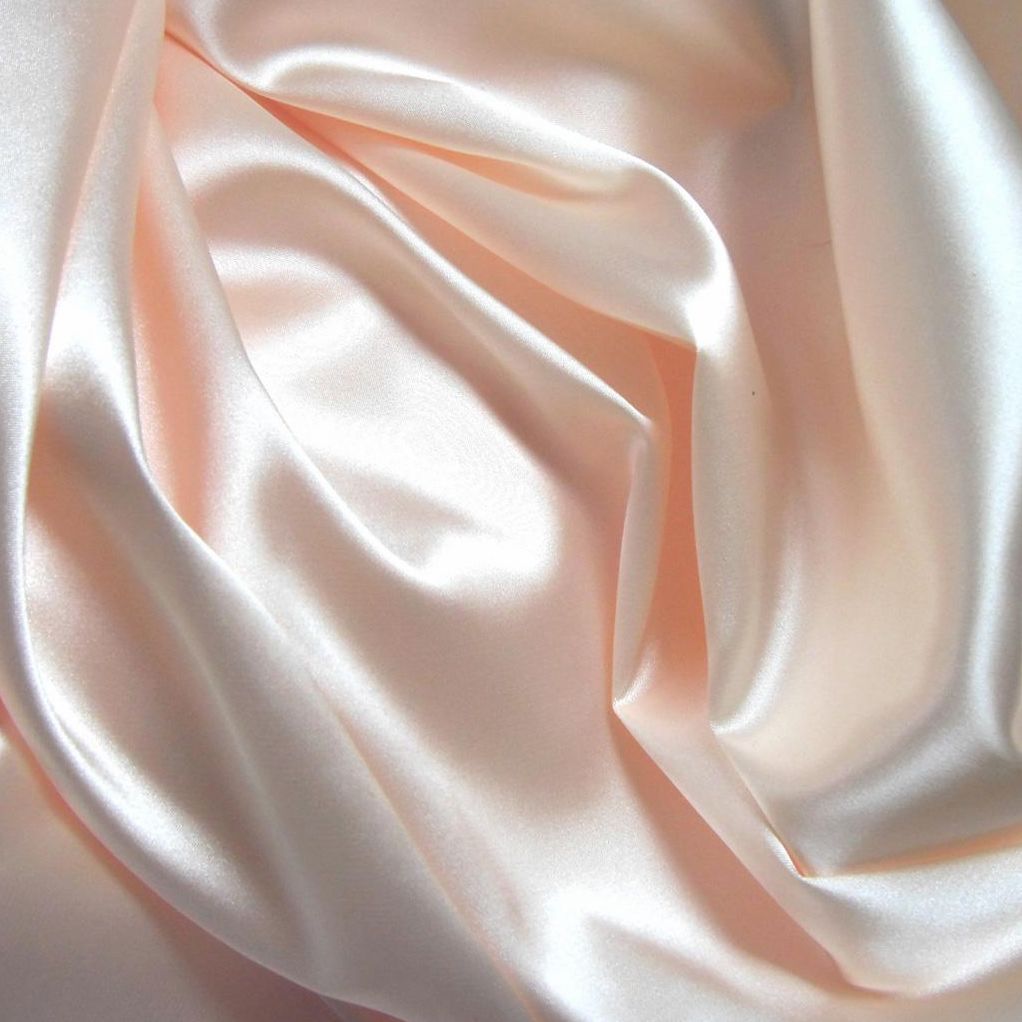 Art Satin Fabric
Art Satin, or Artificial Satin, is the name given to a specific type of Satin fabric that is made using artificial fibers such as Polyester and others. Art Satin is a sensuous fabric, whose drape flows like water. For this reason, it is often used in the making of evening wear and other elaborate outfits. Its flattering drape and fall is a boon to all women, irrespective of shape and figure.
It is interesting to note that the name 'Satin' originated due to the unique weaving process of this fabric, unlike other textile names that take after the raw material. The look and feel of Art Satin is more or less the same as Satin i.e. smooth, soft and lustrous on one side and coarse on the other, although there are subtle differences that arise out of the fabric's composition.
History
Prior to the manufacture of artificial fibers and the Industrial Revolution, Satin was one of the most exclusive and luxurious fabrics seen in the world. There were two main factors that influenced its production and distribution. The use of silk fibers as well as the lack of accessibility to weaving looms, made satin a largely exclusive fabric.
It was only in the 1920s and the 1930s that artificial fibers like rayon, acetate and polyester were invented. Combined with the boom in mechanization (on account of the Industrial revolution), this invention led to the widespread production of Art Satin, especially in Europe and colonized parts of Asia and Africa.
The Making
The process of weaving Satin can be applied to all types and varieties, including Art Satin. The pattern is similar to that of a twill weave, although the difference lies in the length of the floats i.e. yarns that go over multiple warps before dipping under the surface. The floats in a Satin weave cover up to eleven yarns and are staggered instead of having diagonal lines. The characteristic smoothness of satin comes from fewer interlaced areas (between the warp and weft threads) in the fabric. Moreover, since the floats are packed tightly together, the smoothness of the fabric is enhanced further.
Properties of Art Satin
One of the biggest benefits Art Satin has over Satin, is durability. The strength of the former is higher and the individual threads are less prone to snagging and breakage.
The outer surface of Art Satin has a glossy and lustrous appearance, which is enhanced by chemical processes that the artificial fibers are able to withstand at the time of manufacturing.The outer surface of the fabric is smooth to touch whereas the underside has a coarser texture.
The structure of the fibers is such that it gives the garment a fluid appearance. In fact, Art Satin is difficult to work with since the fabric is so slippery. Yarns that have twisted multi-filaments make for more fluid and flexible Art Satin fabrics as opposed to simple multi-filament yarns. Art Satin retains its dyed color much longer and runs no risk of bleeding, although Silk satin shares the same property.
Style and Variety
Art Satin as a fabric is extremely versatile. It can not only be produced purely with synthetic fibers but also as a blend with natural fibers like silk and cotton.
Duchesse Satin was one of the first alternatives to pure Silk Satin and was made using a blend of Rayon and Silk. As expected, it is less expensive than Silk Satin along with being lightweight.
Poly-Satin is the most prominent variety of Art Satin. It is often indistinguishable from Silk Satin because of their similar textures and appearance. Poly-Satin is the most print-friendly of all the Art Satin fabrics. Finer details of the prints are clearly visible and the vibrancy of the colors isn't ever lost on Poly-Satin.
Lycra Satin is known for its uber-comfort. The two-way stretch of this fabric makes it ideal for indo-western garments such as close-fitted tunics and leggings as well as ethnic garments such as empire-waist suits.
Nylon Satin is the most aesthetically pleasing of all the Art Satin variants, solely because of its extra glossiness and sheen. It is ideal for making scarves and stoles as well as evening-wear ethnic ensembles.
Art Satin Ethnic Wear and Other Uses
Since the early 2000s, Art Satin has been used in a variety of ethnic wear garments. Right from salwar suits and lehenga cholis to artsy scarves and stoles, Art Satin garments have taken over the ethnic fashion industry. Art Satin is especially popular in party-wear ethnic ensembles due to flexibility of drape. On festive occasions such as Eid, many women wear Art Satin designer salwar kameez in vivid hues and fashionable embellishments such as stone work. Besides embroidery, Art Satin garments can also be embellished with ethnic prints such as paisleys and motifs inspired by nature.
Although Art Satin outfits cost less, their quality is up to the mark and in fact are more durable than natural fibers. Moreover, Art Satin is comfortable to wear and is one of the preferred fabrics for spring. As opposed to Silk Satin that tends to retain water stains, Art Satin is more resistant; which is an added advantage.
Art Satin ethnic ensembles for men are also extremely popular, especially in the Sherwani or Nehru Jacket style with slip fitted pants or churidar pajamas.
Besides ethnic wear, Art Satin is heavily used in the creation of designer wedding gowns and other Indo western party wear. It is also used as upholstery and in home décor.
Maintenance
The best way to maintain Art Satin garments for a long period of time is to wash them in cold water using a gentle cleansing cycle. While dry cleaning the garments is preferable, they can also be ironed inside out on a low-heat setting.
References
Categories: Textiles