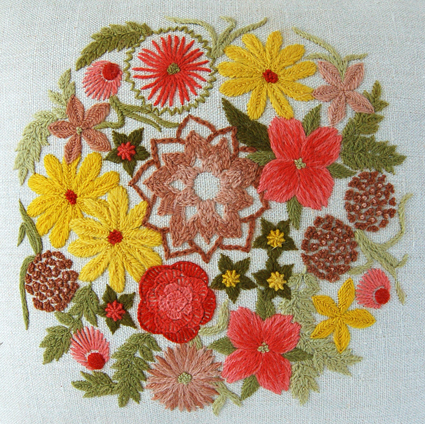 Kashmiri Handicrafts
Kashmir is God's own paradise which is not only abundant in beauty and nature's reserves but also contains a treasure trove of the richest Indian heritages in terms of art and craft. Kashmiri handicrafts are renowned around the globe for their grandeur and craftsmanship.
The ethnic and cultural diversity of this Indian state has provided it a rich amalgamation of various techniques, motifs, and crafts which has been perfected over the years. From Kashmiri carpets to shawls and papier mache- Kashmir abounds in a variety of crafts.
Origin
Kashmiri handicraft cottage industries comprise of families, who directly market the products to the sources. These products are highly sought after in the West and have a sizeable market in that region. Furthermore, India itself is a big market for Kashmiri goods- particularly for attire such as Kashmiri embroidered salwar suits, coats, kaftans, sarees as well as the exquisite shawls.
The Kashmiri shawl is something that almost every Indian woman possesses. It is said that the Mughal Emperor Akbar was highly fascinated by the Kashmiri shawls. Kashmiri shawls are made from different qualities of wool– shahtoosh, pashmina and regular wool. The prices of these three varieties are entirely different as woolen shawls are the most affordable and the shahtoosh ones are an investment of sorts.
The woolen ones are often embellished with the distinctive Kashmiri motif embroideries and are very warm as the Kashmiri wool known as 'rafel' is 100 percent pure. Often, people get duped when purchasing pashmina as duplicate materials resemble its characteristic softness. Pure pashmina is very expensive and it is on these shawls that you would find the exquisite Kashmiri embellishment on the entire length and breadth, giving it the name 'jamavar'. The shahtoosh is also known as the 'ring shawl', as it is incredibly soft and lightweight and can slip through a ring.
Present Day Scenario and Innovations
Kashmiri carpets are popular the world over as they are handmade and are knotted. This craft is not indigenous to Kashmir as it was brought from Persia. These carpets are very expensive with subtle colors. Due to the knotting process employed in making the carpet, the durability of the product is enhanced and so does its value.
Kashmiri papier mache is a delicate craft that was introduced to the state in the 15th century by a Kashmiri Prince who learned the craft from Central Asia. This craft received patronage from Mughal emperors. Today, Kashmiri papier mache products have been stylized to suit modern trends, but they predominantly contain a lot of Persian elements. Papier Mache products such as vases and bowls depict designs that reflect the spirit of Kashmir and are colored in bright hues.
Another very prominent craft of Kashmir is the Crewel embroidery which is a form of needle art done by using a wool thread on a linen or cotton cloth. This embroidery is highly sought after around the world and is similar to chain stitching. The aesthetic designs in crewel embroidery are used in a variety of products ranging from clothes to home décor products like a cushion and bolster covers, duvets, and bedspreads.
Global Appeal
Kashmir also produces some of the most superior walnut wood carving in the world. This is done on various furniture pieces and personal articles like jewelry boxes, photo frames and so on. Copper and Silver craft is also in great demand, particularly for items like samovars, trays, plates and bowls. This work is also known as 'naqashi'. The distinctive Kashmiri style comprises of traditional motifs like Chinar leaves.

References
Categories: Motifs & Embroideries