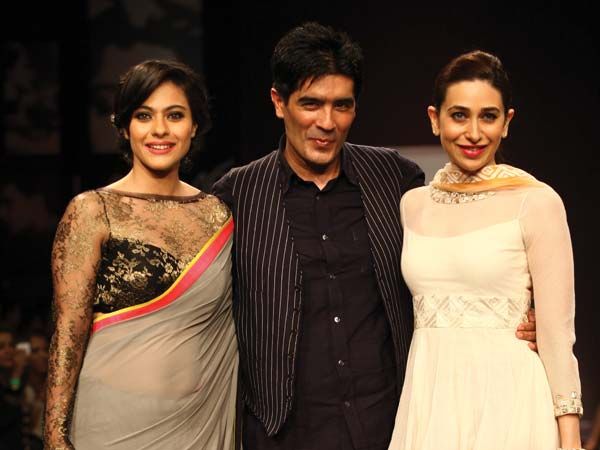 Manish Malhotra
When it comes to reinventing the world of style, elegance, and trend, it only springs one name to our mind and that is one of the renowned and sensational fashion designer, who has created magic by his mesmerizing collections and he is Manish Malhotra. He is also one of the most successful fashion designers who not webbed success in his independent collections but has also proved his unique talent in the world of Bollywood, by being the star designer of many leading Bollywood actresses. Not only women but even the outfits worn by several male Bollywood actors have been innovatively designed by him, which has made him an iconic fashion designer.
Origin and History
This Punjabi fashion guru, residing in Mumbai, leads the fashion industry through his remarkable garment collections. It all started at the enthusiastic age of 25, when he ventured into the land of Bollywood, with his designing talent, which was first showcased on the Bollywood actress Juhi Chawla, in the movie Swarg. That milestone marked his fresh impact which gifted him a string of opportunities for implementing his talented efforts over various blockbuster and award-winning movies. The year 1991 gave him his very first platform to showcase his innovative collections. It achieved escalating success, as 70% of his outfits floored the garment markets within a short span of 3 weeks. The year 2004, etched his name in golden letters, which made him a global brand.
Style
His designs and styles get churned into a magical blend of rich textures, which include satin, Georgette, silk and chiffon and many detailed fabrics adding to his innovative list. Be it his Indian costume collections or even his western clothing collections, his created costumes do not merely showcase a 'plain Jane' look. Intricately embedded sequins, Swarovski, pearls, tassels, and crystals, thus creating more glamor endowed in his outfits that define his talented art and style. His traditional outfits play with a galore of colors bearing different shades and at the same time, his western collections spread the enhanced essence of modernism coated in unique layers of creativity and elegance.
Influences over the Years
With over 100 successful films portraying his work, this talented genius has evolved leaps and bounds, not only with respect to his work but also in terms of his ability to enhance any fabric or textile. The passionate designer, who started off his career designing for Bollywood, also went on to become a wedding outfit designer for many film celebrities with the passing years. Today not only fashion shows, but even talk shows are being represented by him, which share his fashion tips and secrets along with fashion discussions with different celebrities.
Occasion Dressing
His traditional collection of sarees, lehenga cholis, and salwar suits not only glamorize parties and ceremonies but also prove to be extraordinary bridal wears which turn out to be a show stopper. His delicately worked outfits can go with every occasion ranging from weddings to semi-formal occasions owing to its multipurpose artwork.
Suitability
His collections for both men and women can be donned during any season of the year, as they can mold well under any climatic condition. The Indian element in all his work retains the ethnicity which mesmerizes the world across the globe.
Interesting Facts and Comparisons
He got the opportunity of designing a splendid outfit for the late Michael Jackson.

Urmila Matondkar, Aishwarya Rai, Kajol, Kareena, and Imran Khan are just a few names in his limitless client list.
References
Categories: Fashion Cults, Fashion Designers