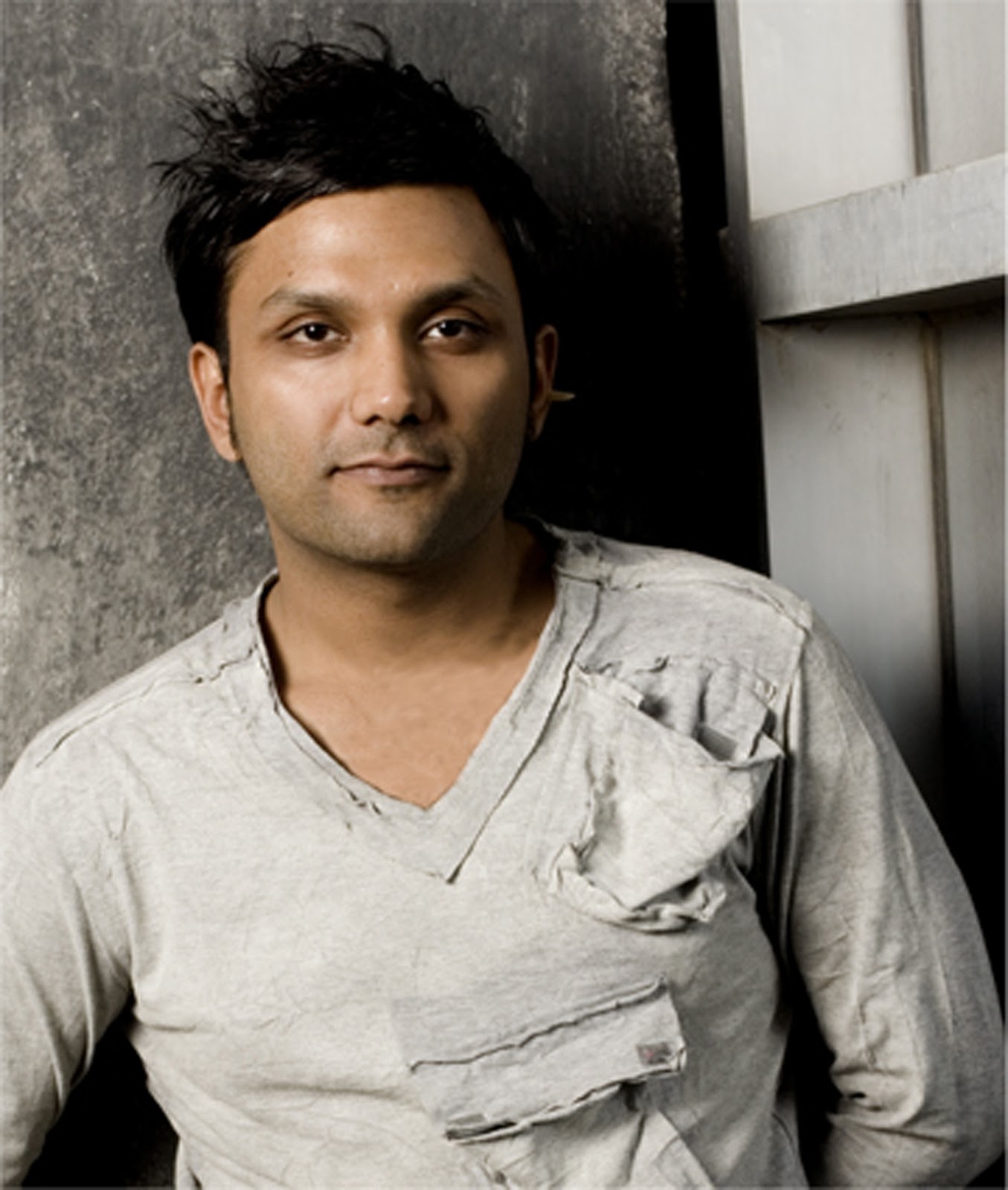 Gaurav Gupta
Introduction
Gaurav Gupta is one of the most celebrated names in the Indian fashion industry. With a host of innovative designs, he is known for creating a fusion of diverse ideas and cultures, ones that were once considered too different to fuse seamlessly. Each design created by Gaurav Gupta is futuristic in concept and execution. Some of his most well known works have presented a unique combination of severe military lines with extreme couture. He has become one of the most sought after names across the globe with his uniquely appealing designs.
Background
Gaurav Gupta is an alumnus of central Saint Martin's College in London and achieved recognition by being a part of various international fashion events. Early on in his career, he was awarded with several distinguished honors including "The Future of Couture" at the Rome Couture Fashion Week and "The Roots of Creativity" at the Mittelmoda Fashion Awards in Italy. Along with these honors his works were appreciated at several prominent fashion weeks and events in India, Russia and Japan, amongst other countries.
Being a designer whose first suggestion to any patron is to find their own sense of style rather than just following the trends, Gaurav Gupta's creations have always been aimed at changing the face of fashion and breaking style norms by amalgamating individuality with heightened creativity.
Sources of Inspiration
Creating a different design with several elements combined has been the driving factor behind Gaurav Gupta's collections throughout his illustrious career. Seeking inspiration from several incidents and mythological characters from the history of mankind and providing a unique futuristic spin to the ideas is his expertise.
(Also Read: Mulberry Silk)
This capability was evident in his collection showcased in the India Couture Week 2013 where his creations were inspired by Nyx the Greek Goddess of Night, and Lakme Fashion Week 2014 where his collection built on the belief that the construction of Pharaoh's tomb may have been helped along by extra-terrestrial beings. Designing for the future is another characteristic of Gupta's creations and the prime example of this thought process is his collection "Lightfall", in which the designer drew inspiration from the projected wardrobes of mythical heroines existing a thousand years into the future.
Style and Variety
Ethnic motifs fused with modern designs have been associated with Gaurav Gupta ever since his foray into the fashion industry. The most identifiable features of his collections are the metallic elements and layers of softened materials used in the dresses. Hues of gold and silver have been used in a variety of different ensembles; and his prodigious skill in creating the most futuristic, cutting-edge designs in metallic hues is incomparable. His collections have also featured the use of royal materials like silk and popular high-street materials like chiffon, georgette, organza and nylon blends in subtle hues. His collections are usually a melee of warm colors like red, orange, yellow, peach as well as others like different hues of blue, purple and pink. Also, many of his creations are in different shades of white and cream that make the wearer look ethereal.
Along with these designs, there are numerous Gaurav Gupta collections that feature dark colors being used in different materials. Colors such as black, midnight blue, wine, royal blue and many more have been used in various creations by the designer.
The motifs that a lot of his collections display are not just very intricate but also very Indian in characteristic. His penchant for weaving motifs, especially in gold, can be seen in many of his creations. His ensembles can be characterized as chic elegance with elements of grandiose.
Global Influence
Gaurav Gupta's innovative designs have appealed to several fashion enthusiasts not just in India but across the world. Amongst the most prominent celebrities who sport his dresses are Indian actresses like Priyanka Chopra, Deepika Padukone, Sonam Kapoor, Shilpa Shetty, Alia Bhatt, Kalki Koechlin, Madhuri Dixit and many more. His international patrons include acclaimed figures such as Nicole Scherzinger, Paris Hilton, Skylar Grey and Lady Victoria Hervey, to name a few.
(Also Read: Filigree Jewelry)
Innovations
Gaurav Gupta is amongst the pioneers of futuristic designing in ethnic wear. One of the most prominent creations by this designer is the saree gown. This ensemble combines the best of two worlds, created with the designer's trademark metallic elements. Other futuristic designs developed by this designer include half sarees and lehenga sarees, each creation being adorned with distinctive embroidered elements. Gaurav Gupta is well known for the use of gold thread embroidery and three-dimensional embroidery on his creations, providing a unique look to each. The designer has also used several Indian motifs and embroideries in several creations, each with a unique spin to it.
Wearing the Attire
The exclusive design of all ensembles by Gaurav Gupta makes these attires a perfect fit for elite events. His designs have been amongst the favorites of several celebrities for several events of note. The designs of these dresses make them suitable for any formal or semi-formal occasion, being the perfect blend of the global and Indian cultures and ideas.
Interesting Facts
GQ India included Gaurav Gupta in the list of Best Dressed Men of 2014.
He was featured in the October Anniversary Issue of Vogue.
Gaurav Gupta was awarded 'The Future of Couture' trophy at Altaroma Altamoda at the Rome Couture Fashion Week.
Awarded 'The Roots of Creativity' title at the Mittelmoda Fashion Awards in Italy.
He has also featured in Elle Magazine.
(Also Read: Anoushka Shankar)
Reference Links
Categories: Fashion Designers