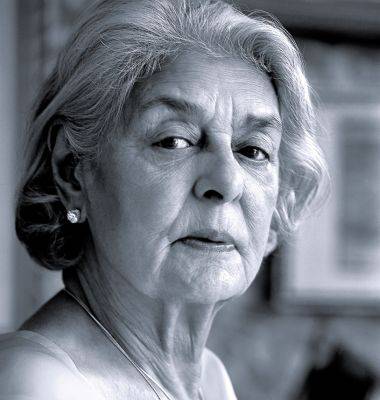 Maharani Gayatri Devi
Formerly named as the World's most beautiful woman by Vogue magazine, Maharani Gayatri Devi was an epitome of style, grace and an effortless royal aura that surrounded her. People could not stop themselves from endlessly gazing at her pristine face and the regal manner in which she carried herself. A timeless beauty and a strong personality made her a major style icon in India and around the world. The Maharani was everything that a royal princess could be and look back at her life and style is more like flipping through the pages of a fairytale book!
Origin and History
Gayatri Devi was born on 23rd May 1919 and lived a glorious life of a princess till July of 2009. She was the third Maharani of Jaipur after she got married to HH Maharaja Sawai Man Singh. Post independence she took the form of a powerful politician who had great influence on politics and worldly affairs related to India. Besides having great affluence, she also possessed an inherent style quality that became her trademark and also a source of inspiration to many fashionistas across the country as well as globally.
Her mother was Indira Raje, who was a Maharashtrian princess, and her father was the prince of Cooch Behar, West Bengal whose name was Prince Jitendra Narayan. As a young girl, she had all the traits of a queen and loved living a lavish life style. She studied at the Glendower Preparatory school in London and Path Bhavana of Visva-Bharati University, Shantiniketan.
She was a great Polo player, and was a skilled equestrienne as well. She even enjoyed going out for several hunting games with her family but gave it up later on as she felt bad about the cruelty done to the poor animals. She was very adamant about women's education in India and started several schools in and around Jaipur for little girls.
Style and Global Appeal
The opulence with which she lived, the Maharani who was also known as 'people's princess' was extremely particular about her style. A single hair was never out of place, nor was anything mismatched or quirky. She was elegance personified and lived with the same love of Indian fashion that she had inculcated as a young teenager.
When one thinks of Maharani Gayatri Devi, the image that usually flashes across is her pastel colored Chiffon sari, a string of pearls or emeralds, and a pallu draped around her head in a typical Maharani style. On occasion, one did see her in fashionable winter coats, or trousers, but for the most part she preferred to stay traditional and true to her roots. Whether it was grand royal parties, a political event or an interview for a magazine or television show, the maharani was mostly seen in light colored and elegant saris. She had a true, never ending love for Chiffon, and in one of her interviews, she gave credit for this to her mother who had a large collection of Chiffon saris as well.
She was particular about everything, ranging from how her room was decorated, to how a certain flower vase was kept, to how the pallu of her sari went on her head.
She knew how to match her style with jewelry and never wore anything that did not seem to fit color wise. In her own biography that she wrote in 1995, she said that "Emeralds should never be worn with a green sari since they look so much better with a pink one"! She knew she had style and that it was something that she was truly born with, and of course, the whole world agreed with her.
She loved Gold embroidery, Zari work, Gota Patti work, and Pearl embroidery as well. The way in which she carried herself was with utmost feminine grace and dignity. The other thing that set her apart was the type of blouses she chose to go along with her sarees. The sleeves were usually longer, approximately 10 inches and had handmade buttons. On most occasions, she wore a simple bindi and just a dark shade of red lipstick. Makeup was never over the top and was kept simple. Even in her later years, her style did not change, except for her hair which just went a little shorter.
Indian women and celebrities in India, and across the world always admired the Maharani for her traditional taste, and simple yet royal appeal. There was always something soft and approachable about her in spite of her royal status. She was and still remains as a fashion icon across several borders and in several thoughts.
Interesting Facts
One of India's top leading fashion designers Sabyasachi Mukherjee drew creative insights from the Maharani's style and created a special collection of saris that he showcased in a coffee table book.

She loved Badminton, Tennis and Polo.

Some of her favorite colors were Turquoise, Old rose pink and Dutch blue.

She gave birth to one son, who was named Prince Jagat Singh.

Her husband, who was Maharaja Sawai Man Singh proposed to her on the backseat of his Bentley.
References
Categories: Fashion Cults, Royalty