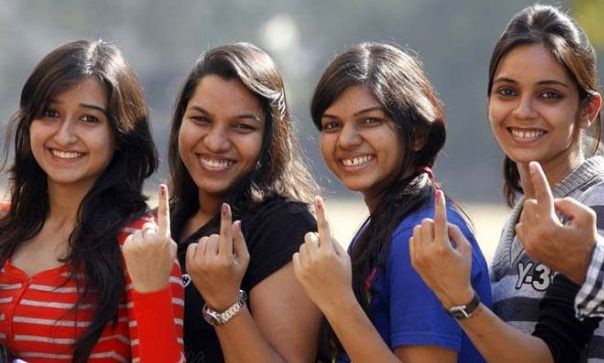 Voting In India! Reloading Fashion Freedom
Voting isn't about making the evil lose, but valuing your existence.  From the black dot on every voter's finger, symbolizing your participation to a prominent splash of patriotic clothing styles, indeed, there's much brimming underneath the anticipation of the slated Lok Sabha elections.
What do you plan to do this Voting? Creating fresh & fashionable statements with crisp attires and show your enthusiasm for a brighter future seems to be making headlines. With the youth of the country being sartorially tuned to the political fervor of the most-awaited elections, there's no way we could help taking notice of this impressive fashion storm at the polls.
Streets are sprinkled in vivid saffron, figures in subtle Khadi, the classy appeal of white, the Anna-cap and what not! Zealous evocations of the youth urging people to vote decked in impressionable dress codes are taking the verve around elections, a notch higher this time. Crisp Kurta-Pyjamas in White layered with Nehru Jackets – a Congress & BJP favorite, are a prominent trend. Besides, Linen Shirts, slogan Tee Shirts and Anna-caps, in case of AAP followers, to NaMo masks, saffron caps reading slogans like 'Ab Ki Baar Modi Sarkaar' – all of these seem to have strained into a fashion cult for the people.
Youth have found a certain sense of responsibility amidst this evolving fashion to cast their votes and share their ideas. Interestingly, the style drift doesn't stop at clothing. The youth seems to have enthusiastically taken to innovative ideas like tattoos, badges, besides face-painting as well. Hats off to the style-savvy youth brigade for adding a dash of drama to the elections!
Vote it Right!
Categories: Editor's Desk, Ethnic Alley