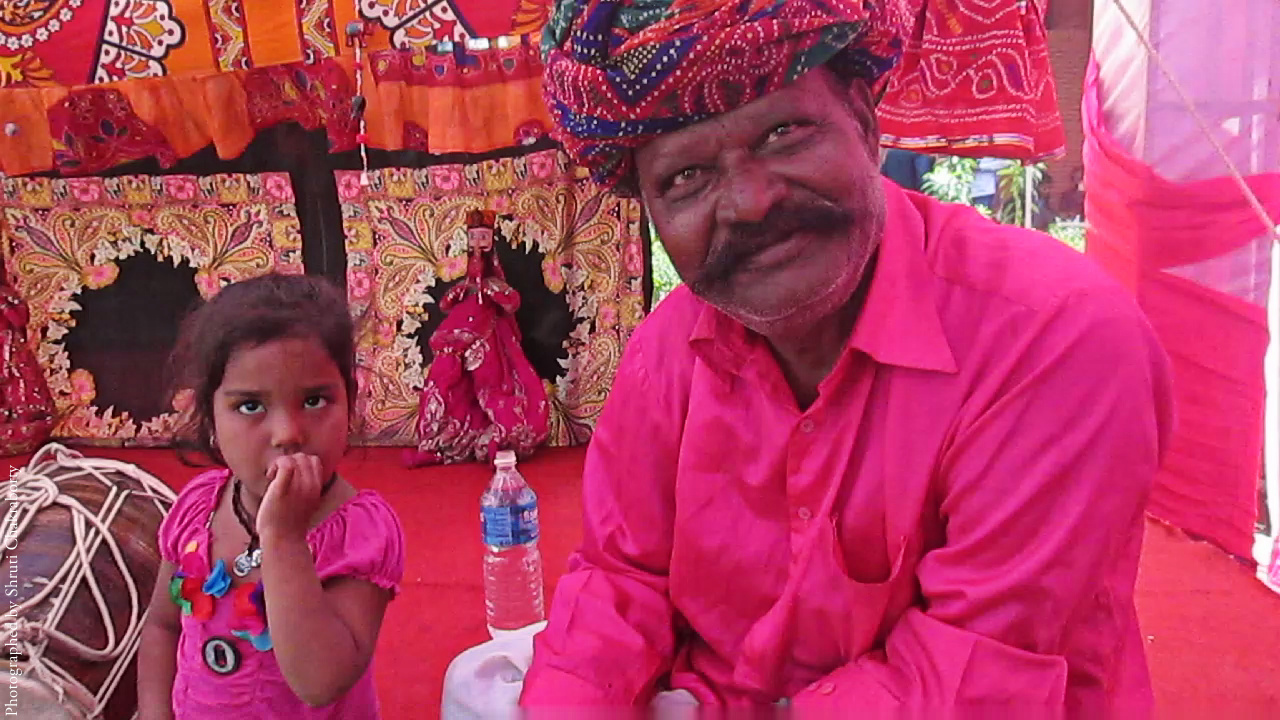 Vivid Emotions of Puppetry
I'd often heard the saying, that the best way to know about a state's culture and people, is to read its literature. A tryst with string puppetry gave me a wholly different, and rare peek into the vibrant colors of Rajasthan's cultural eminence at an art & craft fare. As I came across hand-made puppets, painted & clothed in vivid folk finery of Rajasthan, I recollected the familiar name of 'Kathputli' ringing in my ears. Seeing the puppets sprung to life, I was awestruck to see the puppeteer animatedly narrate the age-old tale of the King & Queen. Curious to know more about this marvelous art form, I went on to ask the puppeteer to tell me more about the art of puppetry.
As the puppeteer, Mr. Rathore went on to narrate the vibrant tale of puppetry, I was amazed to hear about the centuries-old myriad forms of puppetry in India, for the first time. From Rajasthan's Kathputli, Assam's Putul Naach, to Kerala's Glove-Puppetry (Pava-Kuthu) and Andhra's Shadow Puppetry (Tholu Bommalata) – the list went on endlessly.
He went on to describe nuances of string puppetry, also known as 'Nautanki'. To actually witness this three thousand year old glorious art-work, which was started by the tribal Bhat community in Rajasthan, was an impressionable experience for me.
Decked in a Bandhej turban and bright folk finery, the puppeteer told me how Nautanki flourished through the centuries as it received patronage from kings and affluent families in Rajasthan. The puppeteer fed my ever-growing wonder at this art as he enthusiastically told me how growing up in a family that practised this art for generations, made him pick up this art form.
Towards the end, he said, "Mere liye Kathputli-Kala ki ehmiyat, rozi-roti se kaafi badhkar hai." (String Puppetry is much more than a mode of living for me. It is a very personal and passionate thing for me!) That is when, from being just another entertainment form for someone like me, I fell in even greater awe of this ancient treasure of art.
Categories: Ethnic Alley, Indian Enigmas