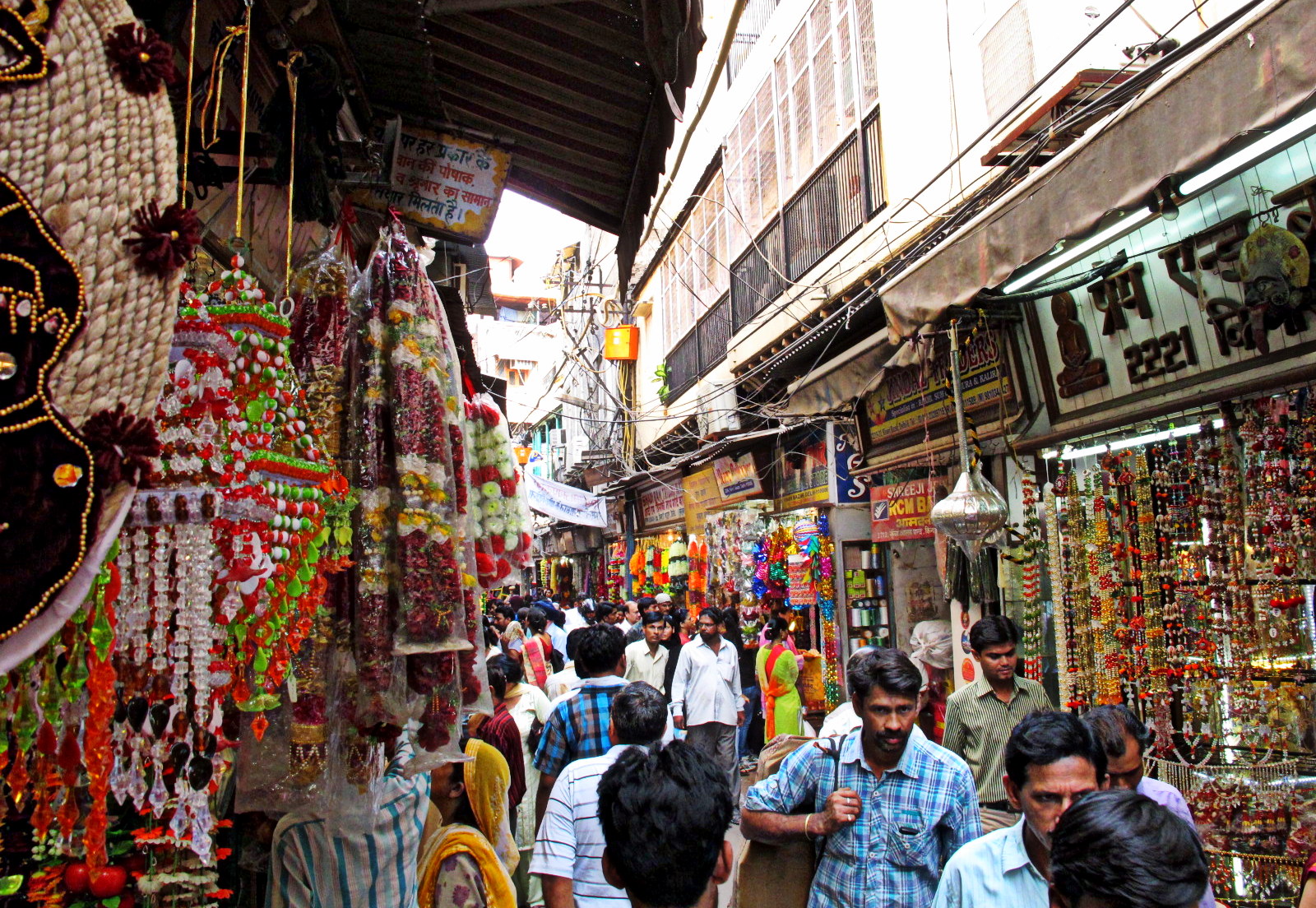 Vintage Lanes of Chandni Chowk
Having heard of Chandni Chowk in the Meena Kumari-starring 50's film by the same name, to vivid portrayals in Dilli 6, I braced myself for the excited tumult of the shopaholic crowd on another busy afternoon at Chandni Chowk. Heading into the lanes of this hotspot which have carried down the rich cultural remnants of history from the 15th Century Shahjahan, I marveled at the overwhelming outpour of people.
From excited youngsters to mother-daughters and foreign tourists, Chandni Chowk seemed to be on top of the bucket-list of anyone and everyone who may have stepped into this vintage Indian ethnic Fashion capital in Old Delhi.
As I panned my camera to capture the richness of the market, the lanes and by lanes evoked a flashback of the vintage backdrop. As shopkeepers started to pull up the shutters at the stroke of noon, tonga-wallahs maneuvered their way into the by-lanes. Taken in by the treasures adorning the shop shelves that would catch my eye, I'd eventually be pushed a little forward by the sway of the oncoming crowd.
Katra Neel
Venturing into Katra Neel, the hub of Indian wedding paraphernalia, I was pleasantly taken aback at the shopkeepers calling out to the eager shoppers passing by their shops, trying to gauge their pulse and guess what they were looking for. From embellished lehengas to dupattas, and even mehendi, there seemed to be no item one couldn't strike off the Indian shaadi shopping list. The many mosques and lanes with Urdu names in the area, re-invoked the bygone Mughal history weaved into this place.
Kinaari Bazaar
The Kinaari Bazaar, close to the Sheeshganj Gurudwara was a visual treat to the fashion junkie in me, as I walked by shops famous for wedding cards, tassels, embroidered laces, Sherwanis and Turbans. With festivals around, Kinaari Bazaari is decked with idols of gods, ornaments, kites et al.
Dariba Kalan
With a spate of hardcore Indian ethnic accessories lined up at the shops in Dariba Kalan, my accessory fetish gave way to the countless jewelry pieces I filled in my bag – from precious anklets, sea-shell jewelry to stone necklaces and more of ethnic artificial jewelry.
Paranthe Wali Gali
Rounding off the mini-adventure with lunch at the Paranthe Wali Gali and Dahi Bhalle from Natraj, I walked my way out of the lanes thinking how Chandni Chowk stands strong as nothing less than a heritage walk for fashion addicts, travel freaks, food-lovers and book-worms alike.
Signing off
Categories: Ethnic Alley