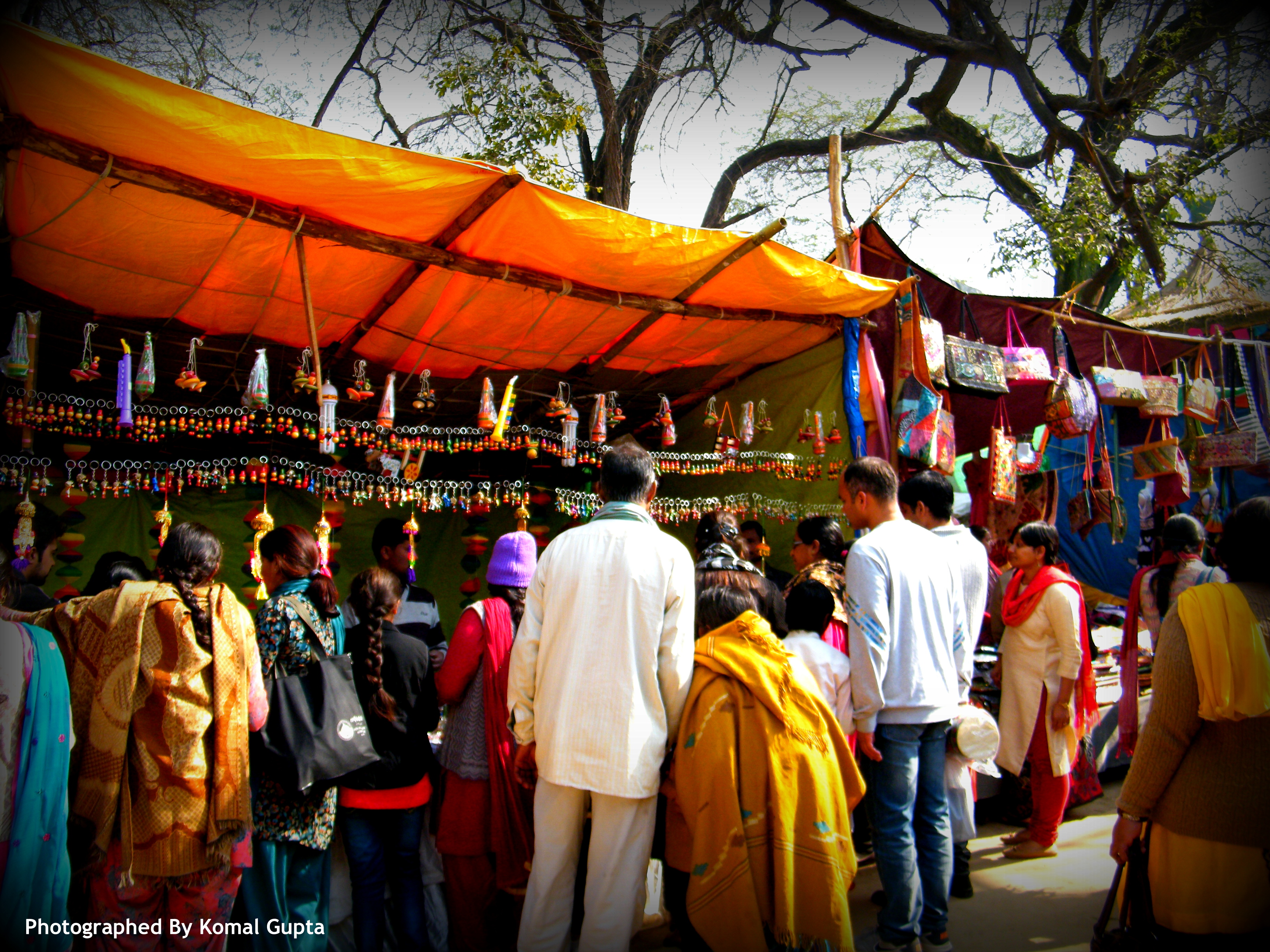 Surajkund Mela – Hued!
As the chilly winters pass by Delhi routes, everyone waits for one of the most happening fairs of India – Surajkund. This year too, Surajkund Mela got on the ferris wheel of Indian ethnicity on February 1st, all the way for 15 days! Bundled with million thoughts, and several recommendations, I decided to hop on to this colorful ferris of Surajkund.
At first glimpse, a rich ethnic milieu of India lay before me, waiting to be discovered. Aiming to capture the three-decade-old cultural carnival, the walk into the lanes and by-lanes, seemed like a microscopic mini-tour of the country. The exquisite mirror work lehengas of Rajasthan, the intricate Bagh print Sarees from Madhya Pradesh, and the painted & embroidered juttis, got the better of me as I lost count of my shopping spree. For an ethnic charmer like me, for whom outfits hung in a row in glass-walled stores had become a typical visual while shopping at malls and big stores, the Surajkund Crafts Mela got my eyes popping out.
I finally got to see, touch and take home craft wonders like mythological Pattachitra paintings from Odisha & Kalamkari dupattas from Andhra Pradesh. It gave me shivers of cultural nostalgia, interacting with the real makers and artisans of the crafts displayed around the fair with an absolutely natural setting.
From my humble closet, which comprised a few ethnic outfits and a handful of junk jewelry, shopped from the knick-knacks of Indian shopping streets, I could finally see Indian ethnic fashion celebrating myriad regional fineries. Walking out from the Fair, I heard enthusiastic vendors greeting the crowd with a '"Surajkund se le jaao tohfa, nahi milega dhokha" which made me want to turn back and take another tour of the fair.
What got my heart popping and feet dancing after all the chai-chats with the artists and the shopping I did? A splash of cultures and colors!
So watch the space – a bigger Surajkund Experience is coming your way!
Categories: Ethnic Alley, Indian Enigmas