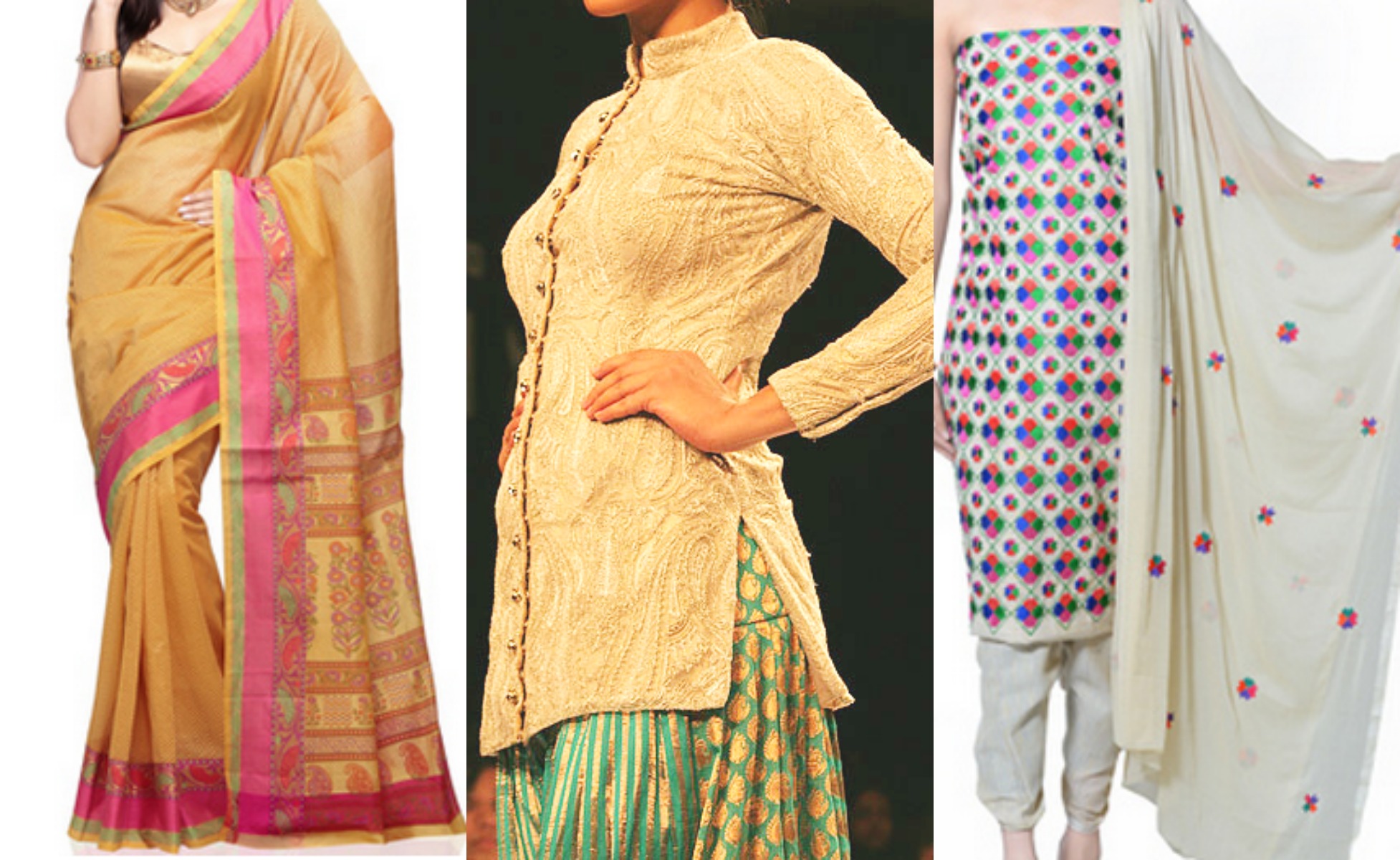 Independence Day Power Dressing
What with Independence Day 'round the corner, it's time to wear your Indian-ness on your sleeve again! It's time to fly tricolor kites in the sky, to exult in a chorus of "Rang De Basanti" and salute the soldiers who protect our borders. Far from being another holiday on the calendar, the day reflects the fervor of the youth. And Gen-Y or Gen-Youngistan sure does believe in sporting their love for the country in a fashionable way. The elections earlier this year saw the youth thronging the streets, sporting AAP (representing of the Aam Aadmi Party) and saffron (representing Bharatiya Janta Party) caps, faces painted with tricolor tattoos, khadi jackets, and kurtas. Indeed, from marching through streets in unison to films like Lakshya and Rang De Basanti, 15th of August marks the pride of being Indian in the way we think, talk, act and yes, in the way we dress.
If you're up for celebrating the spirit of Independence Day, get the Indian twist into your 'Power Dressing' wardrobe. Add the charm of Indian ethnic fashion to your corporate wardrobe. If your work attire is all about making you feel comfortable and personifying aplomb, there's no statement more eternal than the saree. It adds poise and ease at work, creating a powerful impact in the boardroom. Chanda Kochhar, Indra Nooyi, Sushma Swaraj, Anoushka Shankar and Arundhati Roy have all turned the saree into a game changer!
The salwar kameez walks the walk too. When mixed and matched well, it reflects persona and verve. With Indo-Western fusion wear ruling the roost, you can have fun and experiment all the way. Printed Patiala suits with A-line kameez in colorful floral prints look great. For a professional yet stylish impression at the workplace, team the kurti with a brocade blazer or embroidered waistcoat. Experiment all you want with your cuffs and sleeves, and there you have a signature statement for the day. Pin tucks, tone-on-tone embroidery, and khadi silk weave in fantastic sartorial sense. And of course, the dupatta can work as a scarf or stole.
If you thought white, grey, black and dark metallic colors meant business, think again. Explore a surge of reds, rust, maroons, dark greens or indigos in matte textures. As Independence Day celebrations get underway, flaunt your version of 'Power Dressing', the Indian way. Remember, there's no better time to celebrate your roots than here and now.
Categories: Ethnic Alley