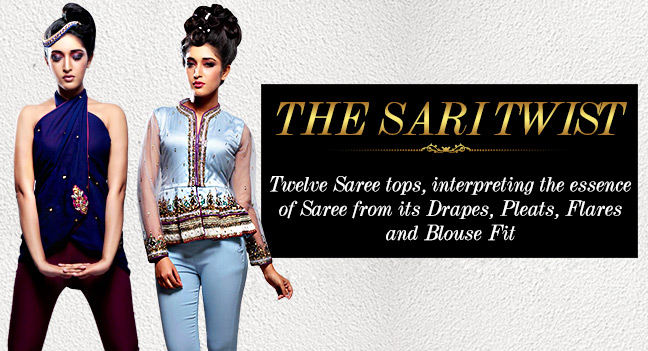 Granny's Saree Trunk Comes Out TOPS!
Whichever way you look at it, there is no Indian attire as sensuous and versatile, as the saree. Remember the sheer feeling of nostalgia and warmth that envelops you when you hold your mother's or grandma's sarees close to your heart? That's what the saree does to you…transporting you to a place back in time. Yes, we believe the saree is eternal and open to out-of-the-box interpretations.  That's why the in-house designers at Utsav Fashion have painstakingly brought forth the Saree Top!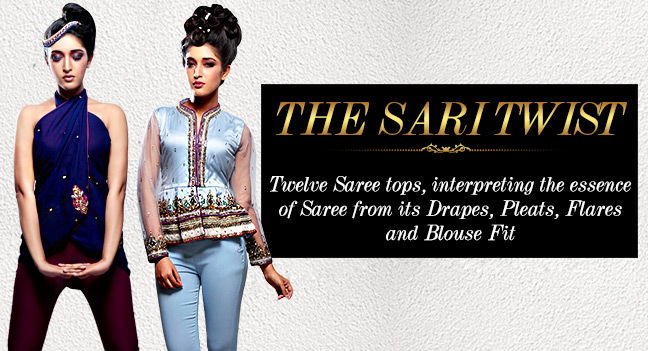 So for all those of you who would love to jam out in their western outfits, yet wish to carry forward the traditional silhouette from their granny's trunk, Indian ethnic fashion gets this whole new avatar! Behold the saree top – a dramatic fusion of the saree's elegance and the top's sleek fit. Saree tops give you Western silhouettes while embracing the DNA of a saree – the flares, pleats, drape, gathers and the fit reflect in the saree blouse. From corset fit to fluent cuts of halter neck, Nehru-style Jacket to Little Shrug-slip, and Pleated Shoulders to Asymmetric Hemline, the saree tops are truly unique in look and feel! So the next time you have grandma's saree but would like to cast it in a modern mold, give it an imaginative Saree Top twist and go, rock the party!
Teaming these with Palazzos, Pencil Skirts, Denims, Dhoti Pants, etc. will give you the ultimate wardrobe shift.  Now doesn't that come like a breath of fresh air for all you modern women who like the twists & turns of the saree smuggled into the urban Indian Closet? The Saree Top is here! Stay tuned!
Categories: Ethnic Alley, Street Clothing