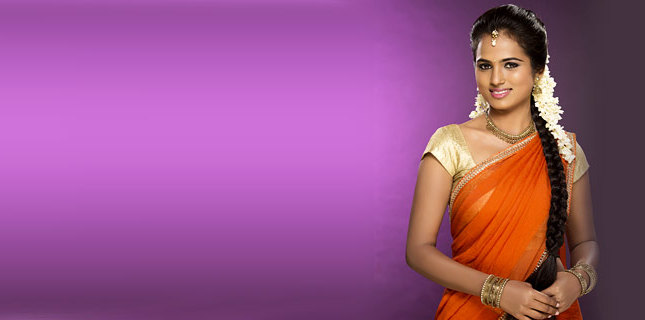 Hair Accessories: All The Inspiration You Need
Think of hairstyles, and what comes to mind is the Indian fashion scenario's tryst with floral adornments with distinct hairdos. Glancing through Indian weddings, the North Indian bride's attire isn't complete without the gajra tucked into her bun. Deepika Padukone's long tresses braided the traditional South Indian way with jasmines in Chennai Express, speaks amply of the Indian fascination with flowers as a hair accessory. From daisies serenading down the braid, to a plush lily tucked in knotted hair, in a contemporary get-up, accessorizing with flowers has come a long way.
Reminiscent of Bollywood beauties like Sharmila Tagore, the 60's and 70's made popular retro hairstyles like the bun and braid decked with flowers. With the turn of the 80's, Bollywood muses flaunted the headband, tucked with flowers. The 90's gave way to the cropped hair and the shoulder-lengthed wavy hair look adorned with red roses and carnations made popular by actresses like Tabu, and Madhuri Dixit.
Amongst the ongoing trends for this year, orchids and lilies seem to be a favorite hair accessory, besides which the tiara has also grabbed the attention of our fashion lens.
Other hair embellishments and accessories like headbands, paired with flowers is another fun experiment to watch out for. From a casual hop-out, to accessorizing for a decked up festive look, one can slide into a bold, vibrant statement or a subtle look. Here's a thumbs up to floral hair accessories this season, from Utsav Fashion!
Categories: Ethnic Alley, Street Accessories