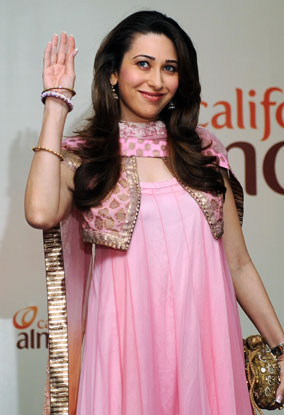 Koti or Waskets
Koti (also known as waistcoat, wasket, shrug) is ultra stylish, always fashionable, contemporary yet traditional! It is one of the most stunning accessories that can immediately boost up your style quotient. It's as comfortable as casual wear and as formal as a three piece suit, this is one chic clothing item that has been innovated constantly for a mass global appeal.
Origin and History
The garment originated centuries ago in hilly regions so that people could protect themselves from the cold. Used as an outermost garment, Koti and Waskets have been worn for years by people in Kashmir, Himachal Pradesh, and Uttrakhand, where this accessorizing item is a necessity. Koti, which closely resembles a shrug, was worn by both males and females, with several innovative techniques used to make sure that they were fashionable as well as functional.
Generally, they are worn by women was smaller in length, typically the size of a regular sari blouse. Reaching till the waistline, this Koti could have full or half length sleeves depending upon the seasons. On the other hand, men's Waskets/Kotis went down to the hips, were generally sleeveless and featuring two or three pockets that could come in handy for keeping items. These waskets were primarily made from cotton or woolen material, with buttons on the front for men and a tying thread or thick woolen for closing the front for women.
Varieties and Styles
Over the years, several varieties and styles of Koti and Waskets have developed. The most popular among these is the Himachal Koti that is worn all over the world. This type of Koti is sleeveless, and reaches till the waistline. It mostly features a darker base and has embroidery or woolen designs on the top, which could include flowers, geometric shapes or abstract lines. Over the years, this type of Koti has been worn over the traditional Himachal outfits, over Lehenga Choli or regular salwar kameez. In several cases, the garment would be complemented with a 'Topi' or circular hat that featured a design coordinated with the design of the Koti.
More recently, tight Koti with several embroidered designs and shimmering sequins have been widely used as an accessory over Anarkali suits. These kinds of suits feature tight leggings in a plain solid color and have a kameez or top that touches the knees. The clothing is tightly fitted till the waistline and the rest of it is designed to have flair or pleats that make it resemble a frock. Full sleeved Koti with elaborate and intricate design patterns are used for glamorizing this popular Indian outfit.
For men, Waskets are generally made in cotton and stitched double sided so that they could be worn in two different styles. The color is generally singular and formal ones are made with large buttons and pockets. For functions or occasions, these Waskets are designed with embroideries and are mostly sleeveless.
Present Day Scenario
Koti and Waskets have been popular for over two centuries. But it was Jawaharlal Nehru, the first Prime Minister of independent India who made it famous among the masses. He was known for wearing Bandi- a popular Koti or Wasket that could be worn over Kurta-pajama of Indian style. It is because of him that Waskets have seen several innovations, with contemporary twists given to the ethnic Indian outfits.
Presently, Koti has evolved from being a casual day to day accessory to high-end couture. With designers like Ritu Beri, Rohit Bal and Manish Malhotra trying several innovative styles on this accessory, Koti has become a widely popular part of the wedding ensemble. In several cases, its length has been increased till hips for women and is used with a slit at the back, making it synonymous with present style Kurta or blouse over Lehenga, skirts or bottoms. Colors like red, golden, white and silver are commonly used.
Global Appeal
Koti is one of those Indian outfits that have received widespread popularity all over the world. When made from wool, it can be used as a shrug. Otherwise, women from all around the globe use cotton made Koti that have been popularized by several celebrities like Sonam Kapoor, Aishwariya Rai and Freida Pinto at the international stage. With several innovations, this garment has been used by popular high-end labels such as Dior, Ralph Lauren and Vera Wang to give it a universal appeal.
Categories: Ethnic Innovations, Outfits