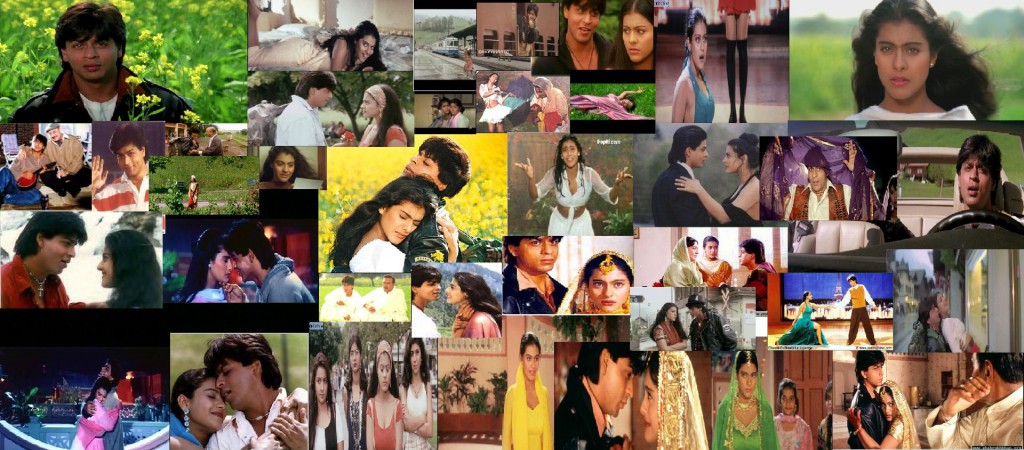 90's Family Movies In Bollywood
Remember Kajol's Lehenga in 'Dilwale Dulhaniya Le Jayenge' and her beautiful red sari that swayed with the wind in 'Kuch Kuch Hota hai?'
Well, Indian movies have always been known for their profound influences on the society. The traumatized mother, orphaned son, ravenous family, young men vowing to avenge the death of their fathers, families taking part in traditions and a beautiful damsel in distress have all been a pivotal part of Indian Cinema.
But it was the 90's that Bollywood saw an effective rise in the family drama- movies that not just shaped our perception of society, but also our choices when it came to clothes and fashion. These family movies have given Indian dressing a fresh lease of life, and have marked an impression which till date plays a pivotal role in shaping thoughts and concepts related to Indian dressing.
Origin and History
Although, family drama became a popular part of Bollywood in the 90's, it had been there for the last decade of the previous millennium. In fact, actors like Amitabh Bachchan, Rajesh Khanna and others have been known for depicting loyal sons to their mothers. The whole family drama reached its zenith in the 90s with several movies that showcased large joint families and their quest of winning over a situation, which always resulted in a huge melodrama.
Movies like 'Hum Aapke Hai Kaun,' and other Rajshree Banner Productions started off with showing the essentialities of human relationships. The mentioned movie explored the bond between two sisters and their soul mates. Popular actress Madhuri Dixit immortalized herself with her role of the younger sister.
Then there were family oriented and movies for children like 'Hum Hai Rahi Pyaar Ke,' which dealt with the issue of single parenting and how the protagonists overcame the trauma of losing their family and the threat of losing their businesses. Not to forget, the period was also popular for family sagas such as 'Hum Saath Saath Hai and 'Masoom,' which recounted the traumatic tale of a family that underwent hardships and how the family stayed together, while 'Dilwale Dulhaniya Le Jayenge,' added quirky romance to familial relationships.
Since those times, these family entertainers have dominated the way Indian men and women dress. Undoubtedly, Kajol's green Lehenga in 'Dilwale Dulhaniya Le Jayenge' became a fashion symbol of the 90's, while Madhuri's blue zari embroidered Saree in 'Hum Aapke Hai Kaun,' is still in vogue!
Present Scenario
Even today, the family drama of 90s' manages to leave every Indian movie watchers nostalgic. These movies, which generally revolved around strong knit joint families, were made during the days when nuclear families were becoming increasingly popular in urban areas. Therefore, they bring back fond memories of joint living with relatives. Also, these are the movies that never seem to grow old as Indians love to watch them on television, taking tips about dealing with adversities.
These movies are reminiscent of the bond that moviegoers have with their immediate family members, especially parents. Because most of these movies celebrated Indian cultures and festivals, they were also indicative of the vibrant hues and outfits that have been indigenous to India. For instance, these movies are responsible for bringing dusky complexion, curled hair and elaborate work sarees back to fashion. Family dramas are also known for bringing mirror work Lehenga and Anarkali suit with frills and A-line along with tight lowers in fashion. For men, sherwanis or intricately embroidered long kurtas in cream, golden, white and black became popular.
Fish cut Lehenga, red and green embroidered saris and colorful stones, Kundan Jewellery became widely known. Heavy outfits for marriage occasions are still in demand because Madhuri, Juhi Chawla or Sonali Bendre wore them in movies. Now, it is the presence of golden work on outfits that determines the wealth of an Indian family.
Global Appeal
Indian movies have always enjoyed vast global appeal. And this is especially true for Family Drama of the 90s'. Countries like Pakistan, Sri Lanka and Bangladesh enjoy the content of these family dramas as they can connect with the characters. People in countries like Russia and Germany, where the king of Bollywood, Shahrukh Khan has exceptional fan following, enjoy these family dramas as it helps them learn more about the rich culture and traditions of India, especially the vast array of vibrant clothes and heavy jewelry. Despite the fact that most of these movies are over a decade old, they still enjoy widespread popularity globally.
Interesting Facts
Most of the family movies were made by Rajashri Productions, where the strongly knit joint family was the center of the story.
Monish Bhel, once a popular antagonist was shown in a positive light in most of these movies, playing characters of ideal son and husband.
Shahrukh Khan, popular Indian actor is known for bringing Sherwanis into fashion. His intricately detailed and lavish Indian wear has been quite popular. He is also known for bringing informal t-shirts into fashion.
Indian suits with a modern twist, for example, cut outs at the waist or low cut blouses, and halter neck style of the saris became a vogue because of family dramas.
References
Categories: Bollywood & Beyond, Indian Cinema