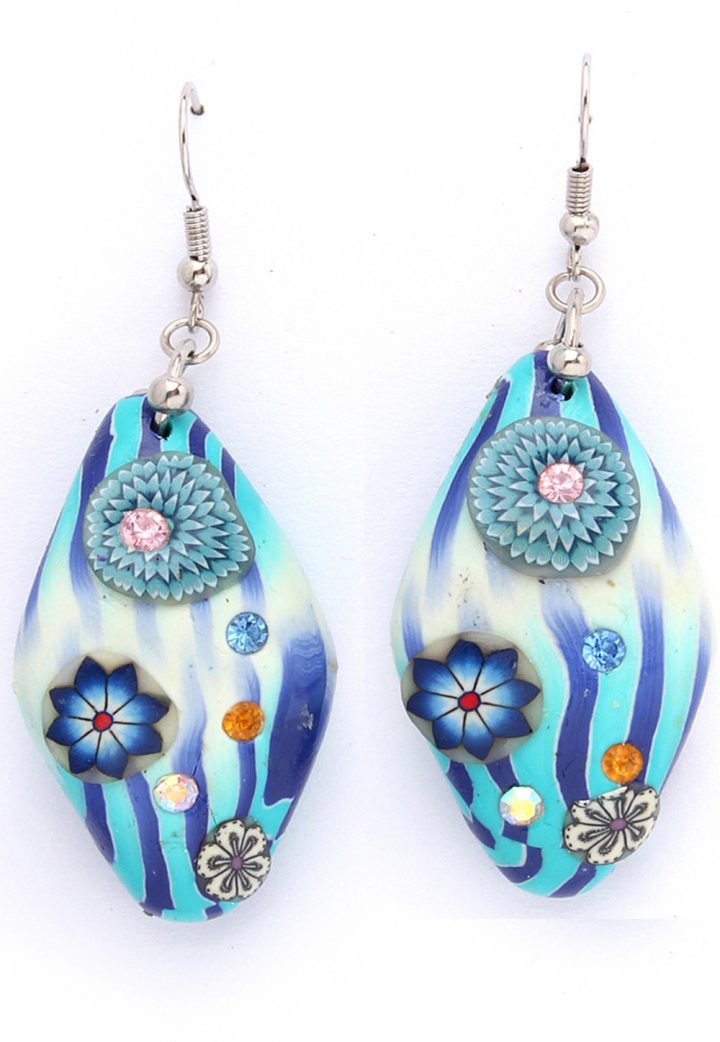 Wooden Jewelry
Right from making paper to creating beautiful jewelry, wood is truly a versatile product of nature. One can see many exquisitely carved designs being created out of wood. Elegant and unconventional wooden jewelry has been a trending accessory for a long time now. It's lightweight, easy to work with, abundant as a natural material which makes it one of the most sought after jewelry. Wooden jewelry is economical too and with its attractive designs, it has become quite a trend globally as well.
Origin & History
The heritage of wood work jewelry in India is quite rich. Throughout the country, different regions and tribes have kept their unique style of jewelry intact even now. The Bastar tribes from Madhya Pradesh are known for their traditional ornaments in wood and other locally found metals. The various tribes of North East have their own special versions of wooden jewelry.
In Jammu and Kashmir along the second most popular craft done in this state after carpet weaving is wooden work made from the Walnut wood. Boxes, trunks and furniture with exquisite carving are an art lover's delight! The women of Jalandhar, Kartarpur and Hoshiarpur in North India, make pidhi or wooden seats or frames that are carved out of wood. Afterward, they are covered with lacquer and beautiful designs are woven with threads either woven jute yarn or cotton threads, twisted or untwisted. The designs are geometrical and the motifs are incorporated by weaving techniques.
In Hoshiarpur, wood inlay work is done and the wood used is shisham or black wood, both as ground wood and with inlay. The articles made are teapots, boxes, trays, table legs, screens, bowls, and chess boards.
Wooden jewelry technique involves working in the direction of the grain or across it, but never against the grain since it will lead to cracks forming in the wood. By using a gouge ( the curved blade that chips away at the wood) the wood is cut closer down to the desired size.
Present Day Scenario
Wood is the ideal material for enhancing the beauty of semi-precious gemstones such as amber, coral, turquoise, citrine, quartz, green Kyanite etc.
There's an elegant gamut of wooden jewelry to suit varying tastes; wooden beads in multiples shades with intricately carved pendants go with casual as well as semi-formal wear.  Hand carved jewelry in synthesis with organic materials like bone, ivory and bamboo are unique and are extremely eye-catching. Like all the greatest pieces of fashion, wooden jewelry personifies a creative clash of designs. Each piece of jewelry is fretsaw to shape and then individually carved by hand. Wooden jewelry is surprisingly lightweight, so some of the larger designs are suitable for people who do not usually like heavy pieces. Wood artist harmoniously combines different types of exotic wood to create original and unique fashion earrings that are a synthesis of elegance and modern design. Modern, elegant and contemporary workmanship make the handmade earrings veritable work of art. The unique design brings out the beauty.
A variety of costume jewelry pieces is manufactured and designed using high-quality wood. Wooden costume jewelry is available in different finish including antique and is embellished with beads, cut glass and semi-precious gems and stones for a distinctive look. A sure winner is the collection of tribal-inspired necklaces in bold bright and exotic edge which goes really well with a saree.
Variety
Wooden jewelry boxes are a popular variety of wooden art. They are available in an assortment of pretty and quaint designs. Designs consisting of the usage of brass, lac, glass, marble, ceramic, zari, embroidery, sequins, beads and a whole lot more. These boxes are ideal for gifting purposes and are charming collectibles.
Ever in demand are the bangles, rings, earrings, pendants, necklaces and wooden prayer beads. Contemporary wood jewelry comes in an eclectic mix of resin, leather, plastic, and lacquer.
Décor items in carved or decorated wood include trays (for serving), clothing racks, wooden bowls for storage or ornamentation, coasters with tribal art, wooden screens, ashtrays and much more.
Innovations
Wood has been used since long in the variety of purposes. Initially, it was just used to make paper. Gradually it began being used in jewelry and, making of jewelry boxes. Innovations in the box were in the form of shape and size. These innovations moved on to the kind of decorations that were made on the box like the paintings, carvings, the colors etc. Today, these boxes are available in different colors and shapes accommodating a variety of jewelry pieces. In fact, the sizes of the boxes are also differing with time making them useful for various purposes.
Skateboard wood has undergone a transformation. The ones that are damaged and cast off are turned into one-of-a-kind jewelry that is as much a feast for the eyes as they are to touch. From earrings to belt buckles, each accessory flaunts every scratch and scuff from its action-packed past, reflecting the kitschy character of the weathered wood.
Personalization
Wooden accessories can be paired with traditional attires like sarees as well as Indowestern looks. From earrings and neck pieces to bangles and rings, there is a plethora of kitschy wooden accessories that you can choose from to coordinate with your look.
References
Categories: Attires, Costume Accessories