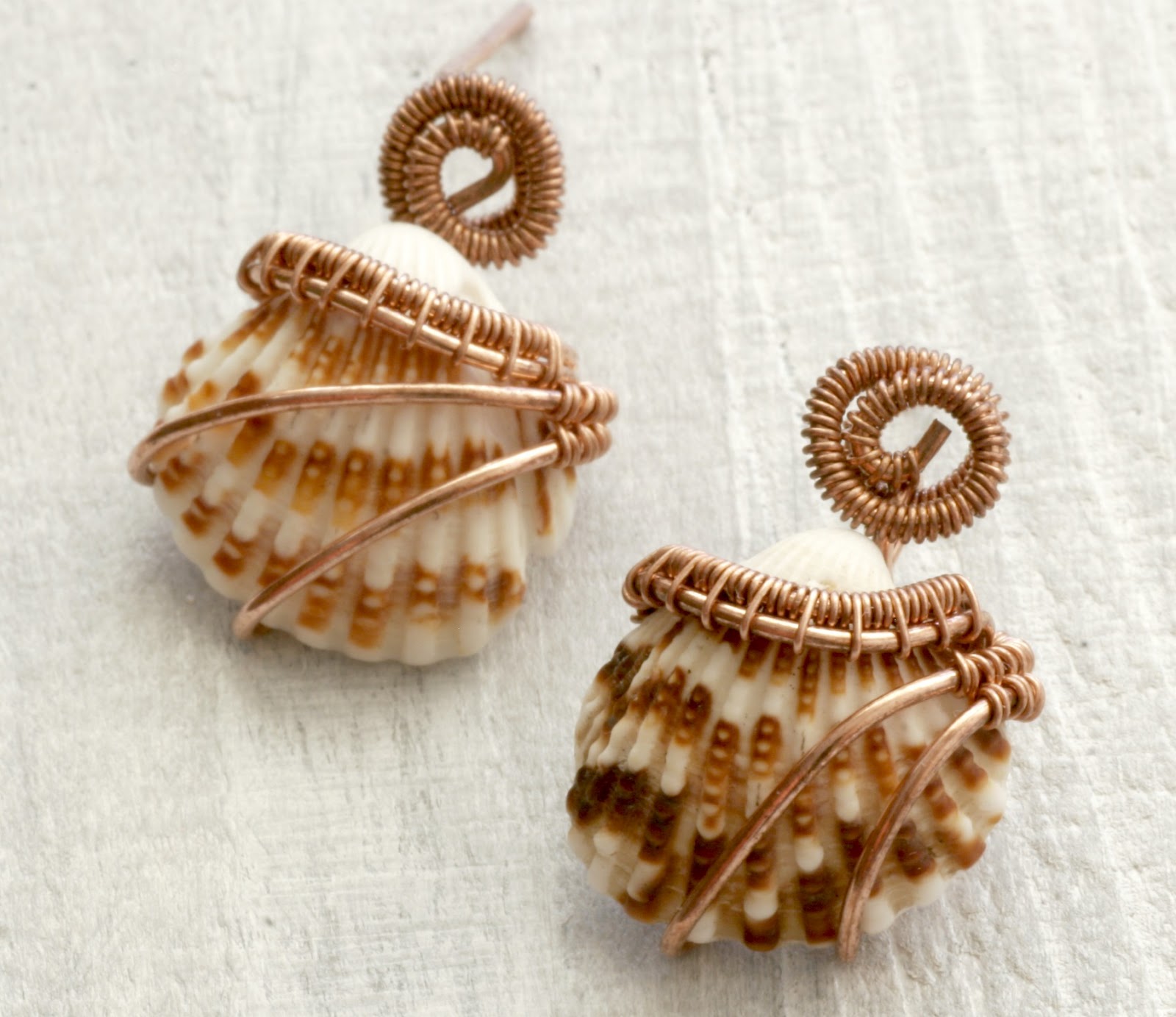 Sea Shells Jewelry
An inexpensive, yet pretty looking piece of jewelry is what shell jewelry and accessories are all about. This type of jewelry is made from sea shells. Shell jewelry is seen in many forms of accessories like necklaces, earrings. Even jewelry boxes made of sea shells are gaining popularity in current times. The shell accessories can be made more attractive by painting them in several colors and hues.
Origin & History

The concept of making and using shell boxes to store jewelry pieces originated in the Philippines. The trend of adorning wooden or metal boxes with sea shells soon was a common art the world over, especially in tropical places. This art later evolved further to using different colors on different textures and shapes. Interestingly the oldest form of shell jewelry was a two beaded necklace made of shells and this necklace was known as Nassarius Gibbosulus. This piece of jewelry was found in Israel. The most popular form of sea shells used to make jewelry and boxes alike is the molluscan seashells. It is the most commercial form of sea shell that resembles the precious pearl in many ways.
Style
Who doesn't like adorning a piece of seashell as an accessory? Seashell jewelry is not only a stylish piece of jewelry but also reflects elegance and sophistication, with a hint of peppiness. Be it formal wear or casual wear, shell accessories, if teamed smartly, can greatly complement your look. A piece of formal wear becomes party wear by adorning a small piece of sea shell jewellery. Interestingly, shell boxes appear to have commercially taken over the jewelry box markets with their style and textures. They are chic and stylish for the very quirky look that they carry. Additional embellishments used in making such boxes more attractive are wood, leather, paper, metal, and other stones.
Influences over the Years
Shells were basically used as collectibles in the ancient times. Over the years, this accessory evolved into something more fashionable and trendy. It became an international fashion statement. Shell bracelets, earrings, necklaces, boxes, mirrors, and bags are much in vogue in countries like India, U.S, U.K, Europe and other Asian countries. Apart from fashionable keepsakes, boxes made out of shells are popular as gift items as well.
Innovations
Initially, only a particular form of the shell was used to make jewelry. Now, however, all kinds of shells found on beaches are being used to make jewelry and boxes. Also initially paper was the only item that could be used to make shell boxes since it was easily available and more economical. Fancier and more ornate designs are being experimented with, which include leather tassels, wooden carvings, marble, precious stones, gold, and silver.
Occasion Dressing
A pretty necklace studded with shells always looks appealing on the wearer regardless of the occasion. It accentuates your look, at the same making a subtle fashion statement. When decking up for the festive season, shell jewelry earrings in bright colors make for a great combo with stylish festive ethnic wear. For party wear, one could wear a neck-piece in sober shades of cream, beige or fuschia, or go for citrus colors like aqua, turquoise, and orange. With shell jewelry available in a plethora of colors and shapes, one can never fall short of accessories to pair up with your outfits for different occasions.
Global Trend
Sea shells are in vogue the world over, as they are an economical choice, and the making itself is a cost-effective process. Most importantly, they offer an alternative from the traditional options of gold, silver and platinum. Besides being a fashionable choice for jewelry, shells also make for a great adornment choice for apparel. Be it dupattas, skirts, sarees or scarves, bags and footwear, sea shells can completely change the look and feel of a regular outfit or accessory.
Categories: Attires, Costume Accessories