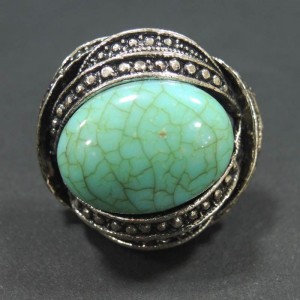 Pachchikam Jewelry
Introduction 
Pachchikam Jewellery is a prime example of Indian jewellery and craft heritage that has been revived in the recent times, albeit with slight changes. This craft owes its origins to Gujarat and Kutch, and it has now acquired a vogue status owing to its exquisite appeal. A lot of contemporary fashion designers are inspired by Pachchikam Jewellery and are reinventing this craft further.
BACKGROUND
Origin and History
When compared to Kundan work, the overall appearance of Pachchikam comes across as rather delicate and unfinished. This can also be attributed to the fact that the craft makes use of silver as the base metal instead of gold which is commonly used in Kundan and Polki work. This makes it very cost-effective. The reason that silver is used is because it is extremely malleable and it also gives a close resemblance to the precious metal platinum. Pachchikam looks a little flamboyant and hence looks best when worn to a formal occasion.
The process in crafting a Pachchikam jewellery piece is quite elaborate and complicated. A silver casing is first made for inserting the stone which is then affixed with grooves. Upon looking closely at the jewelry piece, one can observe that the entire craft is rather crude in appearance, but that is where lies its charm and aesthetic appeal, which has won the hearts of many connoisseurs of this craft. The entire process of making a single piece is not only laborious, but is also time consuming. The main raw materials for Pachchikam jewellery is the base material i.e. silver along with uncut glass and semi precious stones.
The main colours used in Pachchikam jewellery are white, blue, red and green stones and white rice pearls.
Influences Over the Years
Not much is actually known about the history of Pachchikam jewellery craft, but somethings can be traced back to some of the jewellery designs worn by the European nobility in the 16th century. After reaching India, the jewellery was transformed extensively as the local artisans added a new style to it. Many a time, people are confused between Kundan jewellery and Pachhikam owing to their similarity when viewed from a distance. However, upon close scrutiny, one can easily see the stark differences. It is said that Pachchikam jewellery was bought by the nobility in India when they were facing dire circumstances, since silver was more affordable.
The art of Pachchikam has been passed down from generations in Kutch and Gujarat. The only drawback of this craft is that it cannot be produced on a massive scale as the craftsmen prefer working in the traditional manner and are not receptive to modern methods. However, in spite of this, they are producing innovative designs and have created a wide awareness of Pachchikam jewellery in India and around the world.
In essence, Pachchikam jewellery is here to stay, as it has come back into fashion and is undergoing a revival by contemporary jewellers and designers. This exclusive jewellery is now replacing the traditional jewelry designs with their traditional and vibrant designs. The designs and trends of the Pachchikam jewelry dating back to the 18th and 19th centuries are being revived by jewellery lovers and popular designers such as Niru Rajeev Kumar of Niru's Jewellery (Bombay) and Asha Kamal modi of Art karat (Delhi) who are making strong endeavours to increase its awareness in the market.
Pachchikam jewellery encompasses various ornaments such as rings, jhumkas, bracelets, necklaces, earnings, chokers and much more. The current increase in the customer base for Pachchikam jewellery has also seen a surge in Western export of the jewelry as well, making it a sought-after Indian craft both nationally and internationally.
References