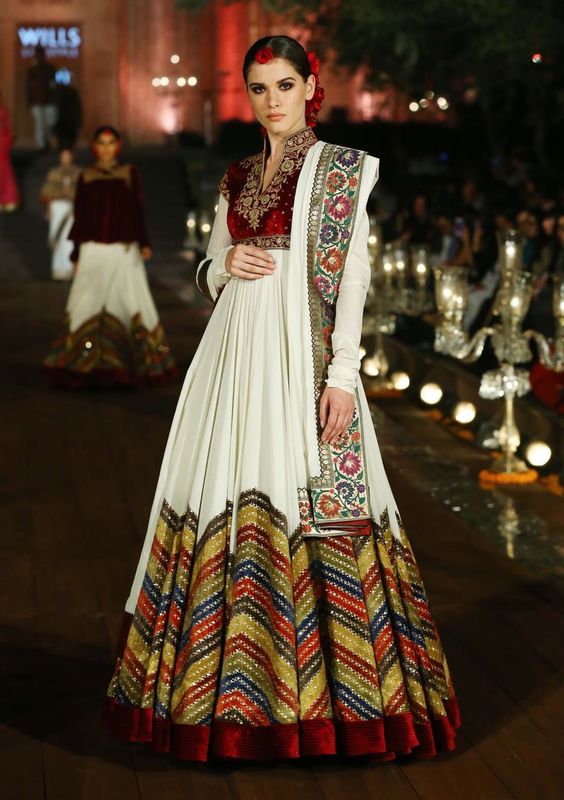 Rohit Bal
The fashion world has always echoed the truer essence of style and elegance. Be it through the traditional fashion wagons of the yesteryear's or even through the modern and western ones. The real meaning of beauty does not only involve the act of transforming trends into newer cults, but also retaining the ethnic flavor along with the transformations, and this is one specialty which soaks one of the most popular fashion designer, the very talented Rohit Bal. His quality not only showcases his talent of his fashionable tastes, but also the innovative fact that his taste for style gels exceptionally well with men, women and the youth as well.
Origin and History
This fashion genius hails from the city of New Delhi, India who has his enriched roots in the majestic land of Kashmir as well. St. Stephens College honored him his graduation degree in the field of history and the 'knowledge gaining' journey continued as he went ahead in completing his fashion course from the National Institute of Fashion Technology (NIFT). His name got imprinted in the world of fashion in the year 1990 that marked the first opportunity of creating his very own collection independently.
Style
There are different qualities in a person which distinguishes them apart from the rest. Similarly, Rohit Bal has a unique wave of designing art and style which sets his collections uniquely apart. In most of his designed outfits, especially when it comes to Indian and traditional costumes he mainly opts for Peacock and lotus motifs and patterns and designs his fabric with exotic pattern structures which do not make the fabric designs look common or outdated in any way. Most of his collections exhibit the Indian essence. The Mughal and the Gupta Period are the eras which inspire his designing style. The two major fabrics which he loves to work with and showcase are Muslin and Khadi. The designs which he executes on these fabrics are kept simple, basic and exotic.
Influences Over the Years
Making something out of nothing has been the style mantra of Rohit Bal ever since he set his magical foot into the reigning kingdom of fashion. Rohit Bal has evolved greatly as a fashion designer crediting to the creativity he has implemented in all his collection since the last several years. The evolution that he brings is mainly focused on the lifestyle and aspirations of his clients. Not only Indian outfits but also elegant evening wears have been introduced in his collections today which showcase the spirit of boldness, charisma and magnetism.
Occasion Dressing
Bold colors containing shades of wild black, white and red are his usual picks for evening or formal wear. For auspicious occasions and traditional ceremonies, sherwanis in royal black or white, kurta pajamas and traditional ethnic saris and lehenga cholis for women are costumes that usually comprises of his collections.
Suitability
His compilation of various designs sticks to the elements of being basic and simple. Eye soaring designs and patterns are a complete 'No' in his collections. If anyone wishes to don elegant and comfortable clothing while staying traditional and chic, then Rohit Bal would be the answer.
Accessorizing
The one thing that can greatly enhance his costumes is exotic and traditional jewelry.But Rohit Bal also includes accessories like bags and luxury accessories catering to both women and men. Clutches, wallets, belts, ornaments, and handbags are some of the major frills that he specializes in which go perfectly in sync with his designed clothes.
Interesting Facts and Comparisons
The very famous game show 'Kaun Banega Crorepati' was designed by him.

Cindy Crawford, Pamela Anderson, Uma Thurman are some of his celebrity clients.

Since the year 2001, he has retained the Brand Ambassador position for Omega SA.
References
Categories: Fashion Cults, Fashion Designers