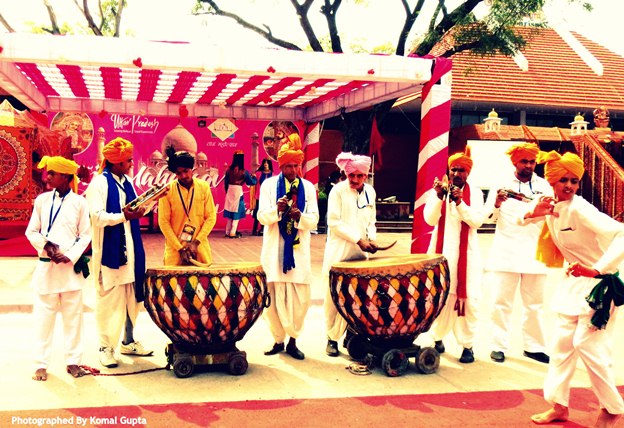 Taj Mahotsav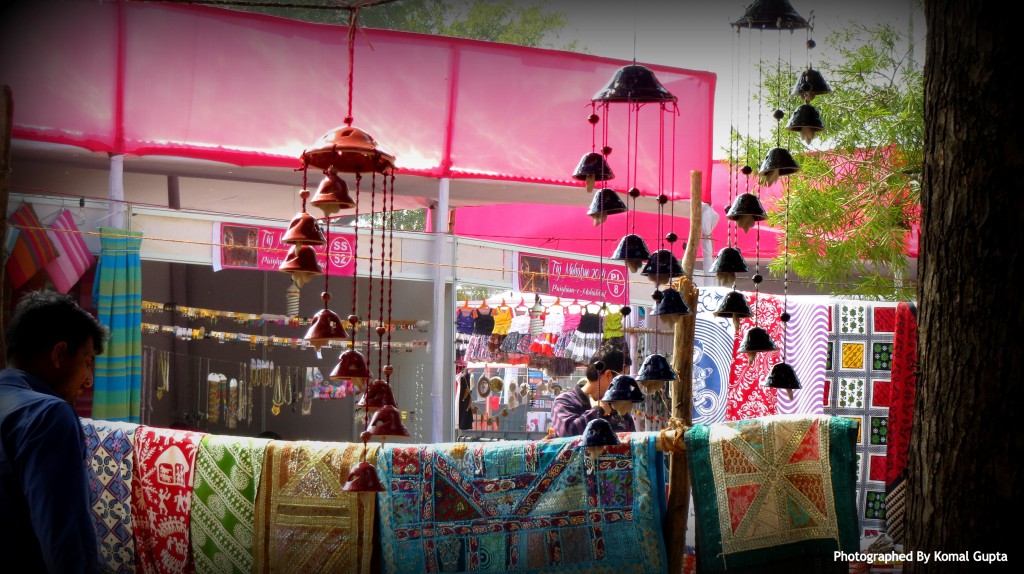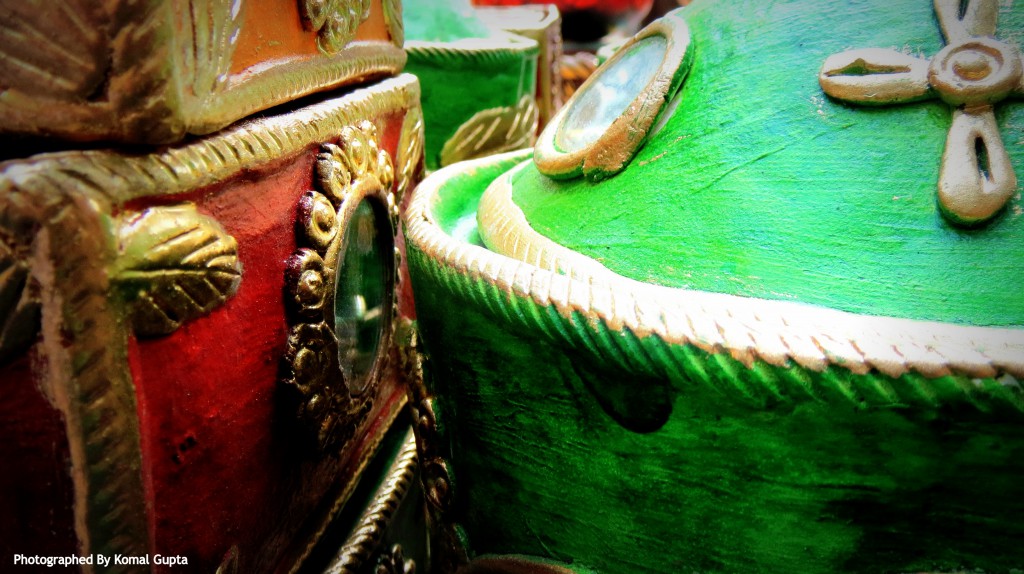 Introducing Aristocracy of Taj Mahotsav
A whiff of exuberant majesty floats around the thoughts, the moment one says 'Taj'! The trip to Agra with Taj Mahotsav on itinerary and Taj Mahal in heart, my empty bags were shouting for more colors, especially after the Surajkund trip! down with colors, cultures, crafts and charismatic chaos of 10 days, bringing together the rich heritage of Indian arts, crafts, music, dance and food under one platform.
Love Is In The Air – Paigam-e-Mohabbat
Marking the 23rd year of this cultural carnival, this year the theme of Taj Mahotsav was 'Paigham-e-Mohabbat'. Subtle Bollywood instrumental music playing on the speakers to mark the theme of love, was symbolized with various wall arts and sculptures at the festival. Every nook of the and lane was thumping to glory with bejeweled elephants and camels, drum beaters, folk artists and master craftsmen. No wonder, the Nawabi culture of Mughal era was clearly reflecting in every little bit of the celebrations.
Medley of Indian Arts & Crafts
As I strolled down the lanes of Taj Mahotsav, I explored the vibrant diversity of Indian crafts and art. From Madhubani paintings of Bihar, Brass and other metal ware of Moradabad, Kantha of West Bengal, Kalamkari of Andhra Pradesh to Wood Carvings of Saharanpur; the festival is an eye opener for those who are not yet akin to the richness of Indian ethnic clothing. An urge to get a deeper knowledge about each exclusive art work and crafts was endless. My chit-chats with various artists from different walks of life gave me an insight on the skillful art work and their contribution in making India culturally rich. Whether or not one has an an eye for creativity, one cannot escape the allure of the beautiful designs in the form of rich brocades cushion covers, tussar silk sarees, the less known Warli art, and my most-loved Kalamkari art.
Hunting and smuggling the richness of art, I cornered my greed into the next bin I spotted and headed to an intriguingly done painting. The lady who owned the painting almost dragged me to her little kiosk saying, "Aao na madam, le jao. Abhi tak bohni nahi hui". I immediately recognized the painting to be the most vivid Madhubani art, as my curiosities found a tiny seat hearing more tales of the art.
Culture Cast of Folklore
A group of artists from Haryana playing Nagada, an enthusiastic puppeteer from Rajasthan and folk dancers from different states of India gave me a sneak-peek at the vivacious culture of India. Amongst all, a young boy dancing to the music of Nagada wearing an orange turban and an expressive face left everybody spellbound. Besides witnessing the classical and folk performances from different regions of India, this festival also allowed me to re-visit the pomp and glory of the bygone eras, associated with the Mughal monarchs.
Street Food Festival
Bags filled with the shopping spree evidences, feet fatigued with the crazy run around the festival and tummy calling for food, the street food row was most tantalizing. Aroma of Hyderabadi Biryani, Jaljeera, Giant-sized Jalebis, Pyaz Kachori, Vada Paav, name it, and you'll be putting on an extra pound right then and there!
Indeed, it was a walk to remember. More coming from the horse's mouth, who criminally shopped and popped in colors with me. Watch this space!
Categories: Ethnic Alley, Indian Enigmas