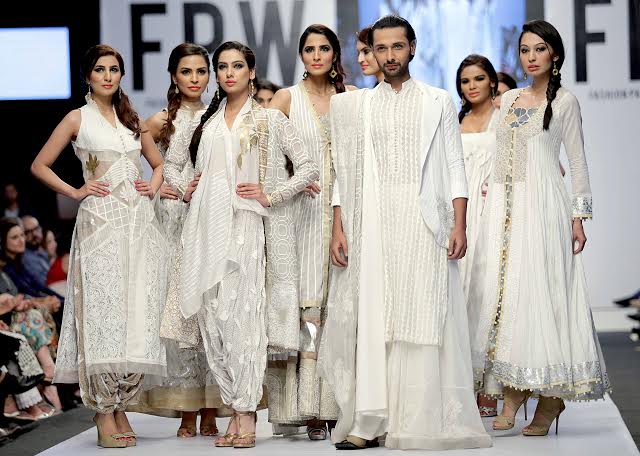 Laser Cut
Laser Cutting, as the suggest means a technique of cutting & shedding fabric in various designs using a laser. Originally, utilized as a technique in western clothing only, laser cutting saw its importance on Indian Fashion Weeks, where the Indian attires were chopped and designed in utmost designs to give a contemporary look.
History
The first usage of laser cutting machine took place in 1965 to drill holes in diamonds. Later in 1970, the lasers were adapted to cut non-metals like textiles.
The Process of Laser-Cutting
Out of the three types of laser cutting technology available, the CO2 technology is used in the textile industry, with its seamless cutting and engraving on fabrics. Due to the fact that the entire operation is controlled through a computer, it can replicate the same cut of design in any given number of fabrics. By abetting the execution of very complex designs on different kinds of materials, laser cut fashion technology has enabled the fashion houses to price the products at a very premium level. Some of the fashion garments or accessories are priced at more than Rs. 50000/-.
Today laser cut fashion is not restricted to clothes alone. It is used with Vinyl, Acrylic, Rubber and Leather as well.
Faces Behind the Fabric
Even though laser cut fashion is a recent development, leading fashion houses in the world including India have adopted it as it allows a lot of leeway in construction of newer and off-beat designs while getting the same executed without a hitch. Moreover it allows the fashion houses to come out with large number of units of a particular design. Today Indian companies are using laser cutting technology to produce sarees and other Indian dresses for export purposes.
Style & Variety
Laser cut technology is used in many areas of fashion:
Cutting of fabric: Especially true in the case of fine and delicate fabrics like silk, linen, chiffon and cotton.
Engraving on fabrics: A design, once it is fed into the computer, can be engraved repeatedly on to a unlimited number of fabrics.
Vinyl, Rubber, Acrylic and Leather: In the case of hand accessories like bags or in the case of footwear, laser cutting achieves remarkable results through cutting and shaping of very radical and new designs. Whereas vinyl and rubber are used with this technology to shape apparels.
Jewelry: If jewelry is considered as part of fashion, the earliest use of laser cutting processes in fashion industry started with jewelry. From fine cutting of diamonds to shaping and polishing of other gemstones, laser cutting technology has been used extensively.
Innovation Today
Laser cut fashion has redefined the way clothing or other accessories can be personalized. It has enabled the minutest engraving of a person's name on a surface as small as a shirt button.
Wearing Laser Cuts
Laser Cut tops, blouses, Kurtis make usually a bold and bright statement. Mostly seen as a bling factor on fashion runways, these are also an essential part of modern Indian women's closet.
Maintenance
Maintenance of laser cut fashion products is dependent on the material used, i.e. for silk the process is different from what would be followed for cotton. However given the fact that these products are by and large expensive, the safest way to clean them would be to dry clean.
Global Influence
With their uber cool look and latest fashion cuts, laser cut fashion is in vogue amongst everybody ranging from the person sporting a cool t-shirt to an upper-class fashionista. Even sarees and other Indian dresses produced with this technology are currently being exported. On the face of it, there is no comparison per say because we are not talking about comparing different kinds of fabrics. Instead, we are talking about technology which is applied to different kinds of fabrics. However, there are some schools of thought who do not like to use this technology on materials like silk, cotton or vinyl.
Interesting Facts
The area up to which can be cut by Laser cutting technology is around 51 inches in width with no limitation on length.

With technological support even large raw hides can be cut or etched upon.

The speed of the CO2 laser cutting process is in excess of 50 cm per second.
References:
Categories: Ethnic Innovations, Outfits